Astropad Standard bridges together your mark-up tools and controls, using your iPad to further harness the productivity apps from your Mac side. To do this, utilize any Mac app with native annotation, whiteboarding, and drawing functions. Astropad helps you be ready for your next spontaneous ideas.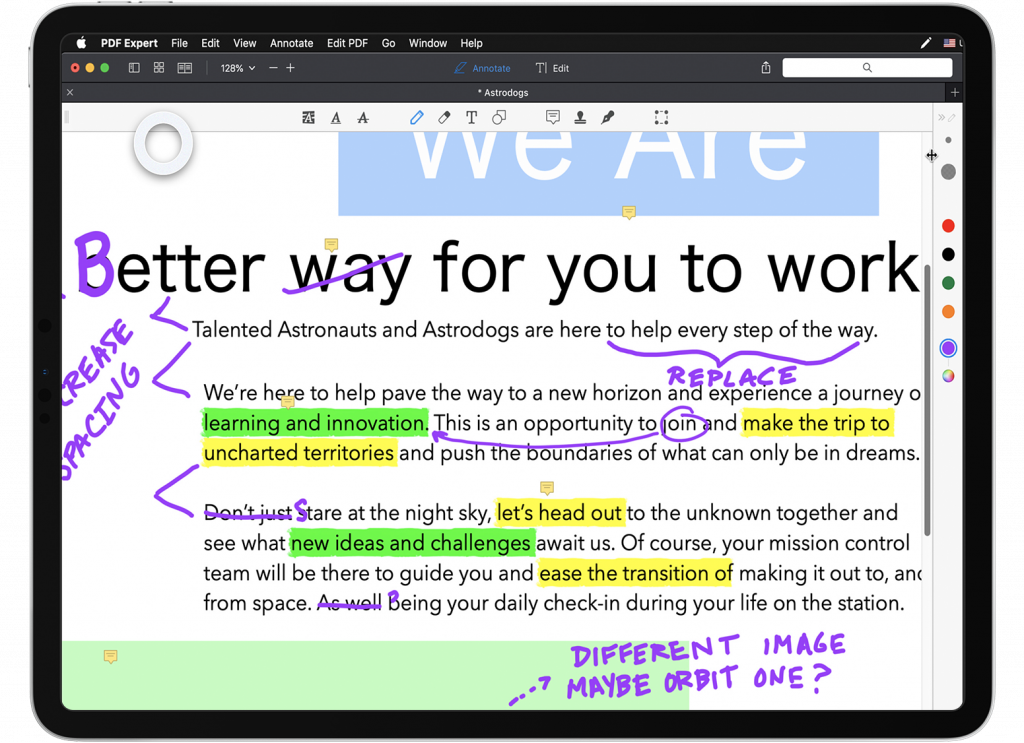 Conveniently annotate documents on your Mac using your iPad, Apple Pencil, and any app with native annotation functions. Share feedback on design assets and capture notes on-the-go.
• Adobe Acrobat Pro
• PDF Expert → Learn more
• IPEVO Annotator
• Zoom → Learn more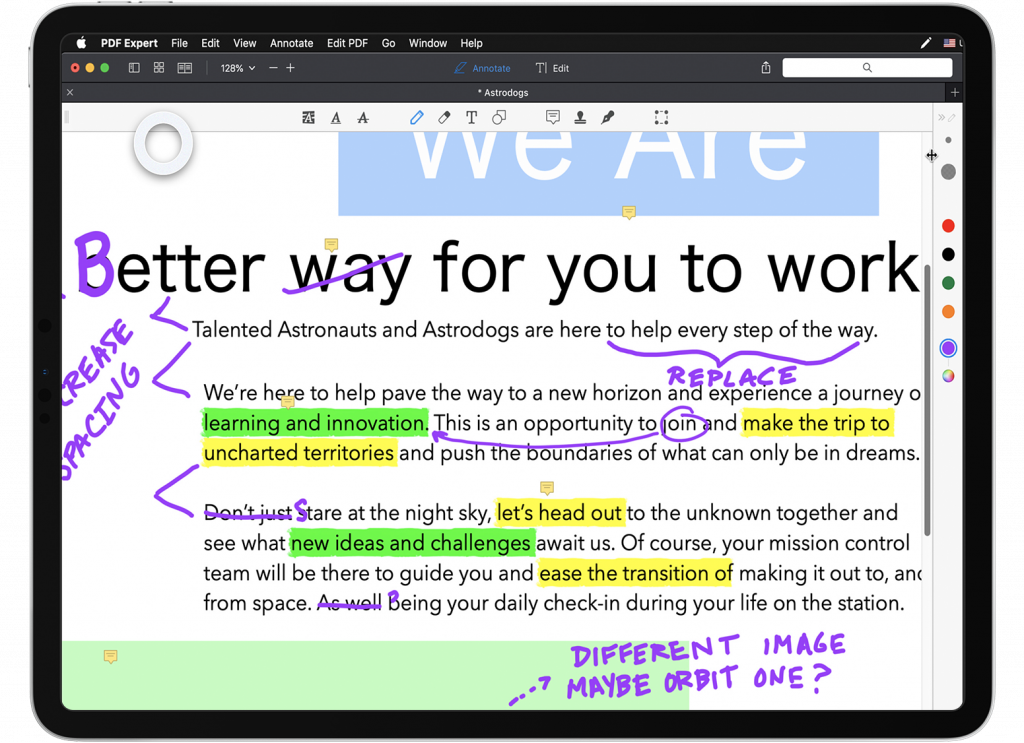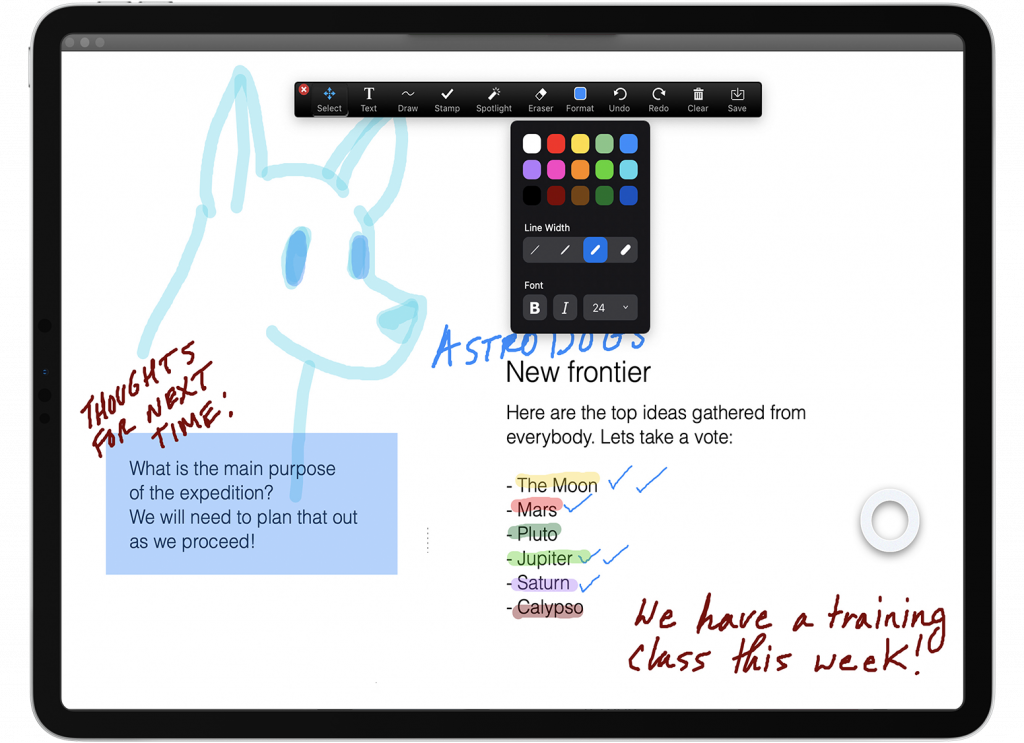 Take online learning to the next level with virtual whiteboarding! Pair Astropad Standard with video conferencing software for real-time handwritten instruction and collaboration.
• Zoom → Learn more
• Miro
• AWW – A Web Whiteboard
• Sketchbook Pro
• Invision Freehand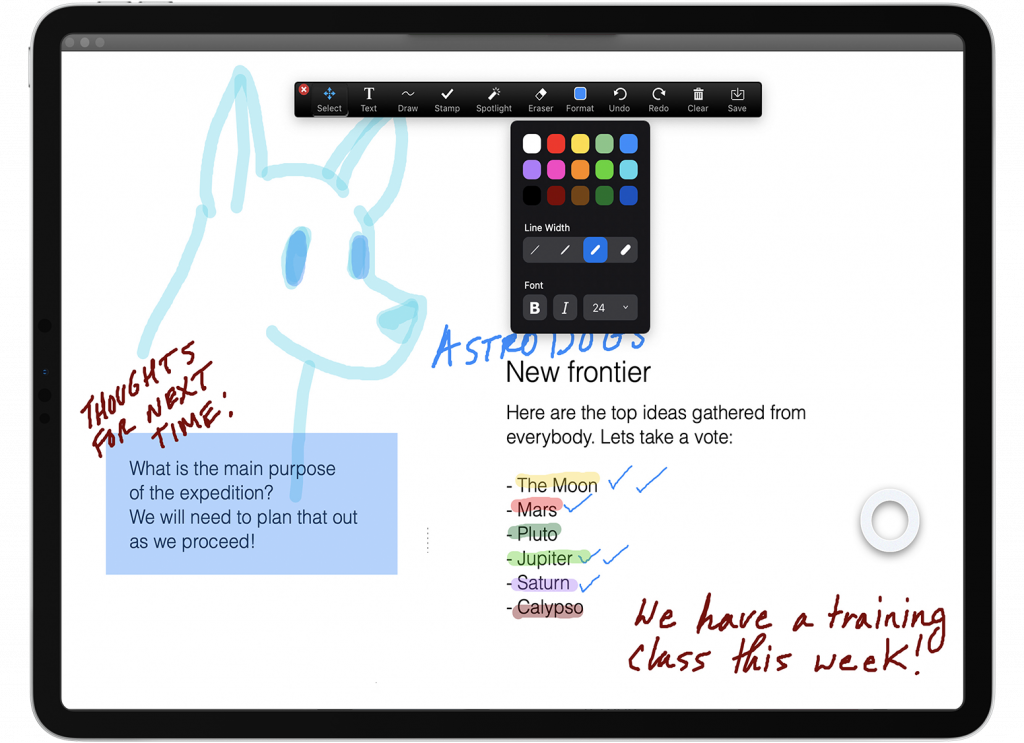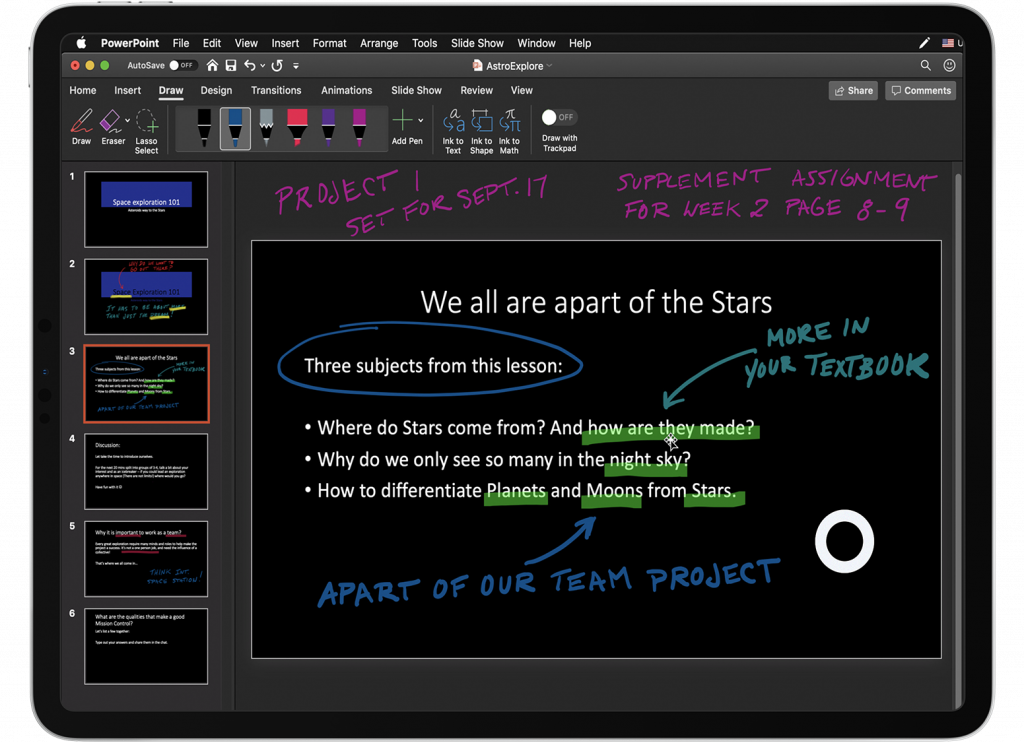 Combine Astropad with your presentation workflow to annotate directly on slides in real-time.
• Microsoft PowerPoint → Learn more
• Google Slides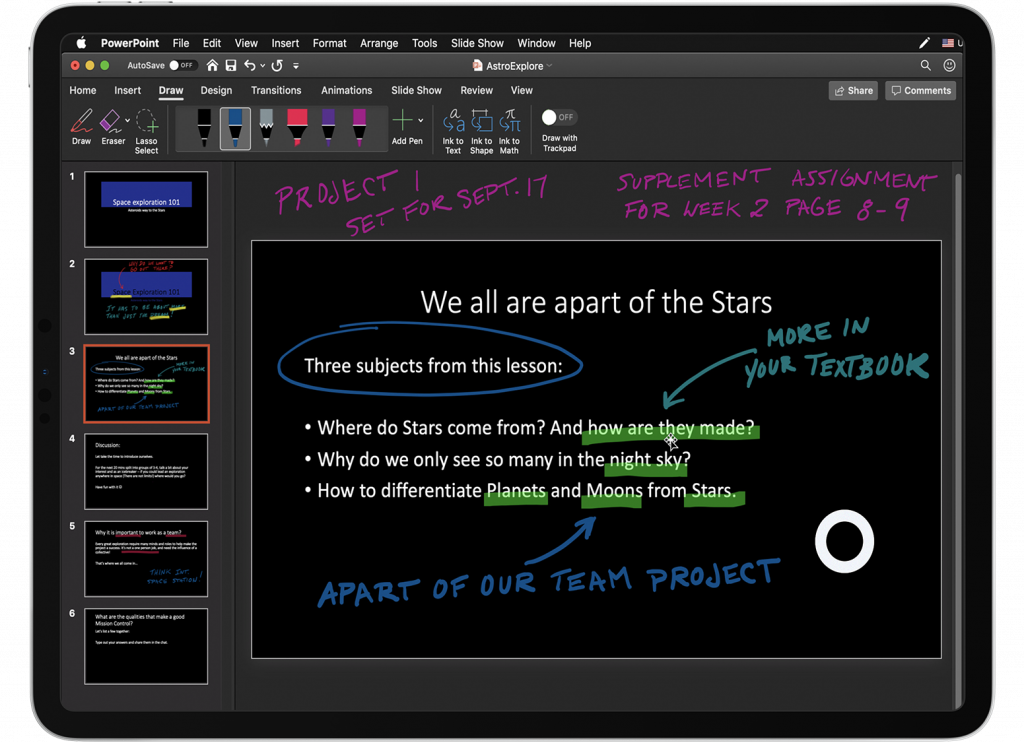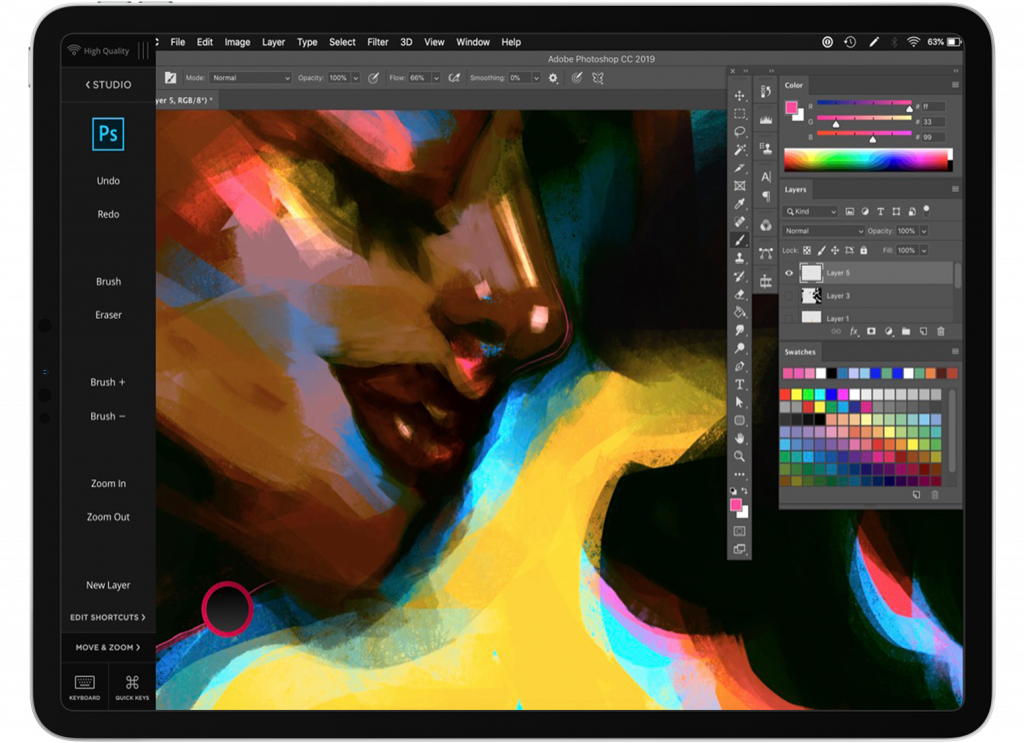 Draw directly into any Mac creative software right on your iPad. With full pressure input, this solution turns your iPad into a flexible graphics tablet for hobbyist artists and creatives.
• Adobe Photoshop → Learn more
• Affinity Designer → Learn more
• Sketchbook Pro
• Clip Studio Paint → Learn more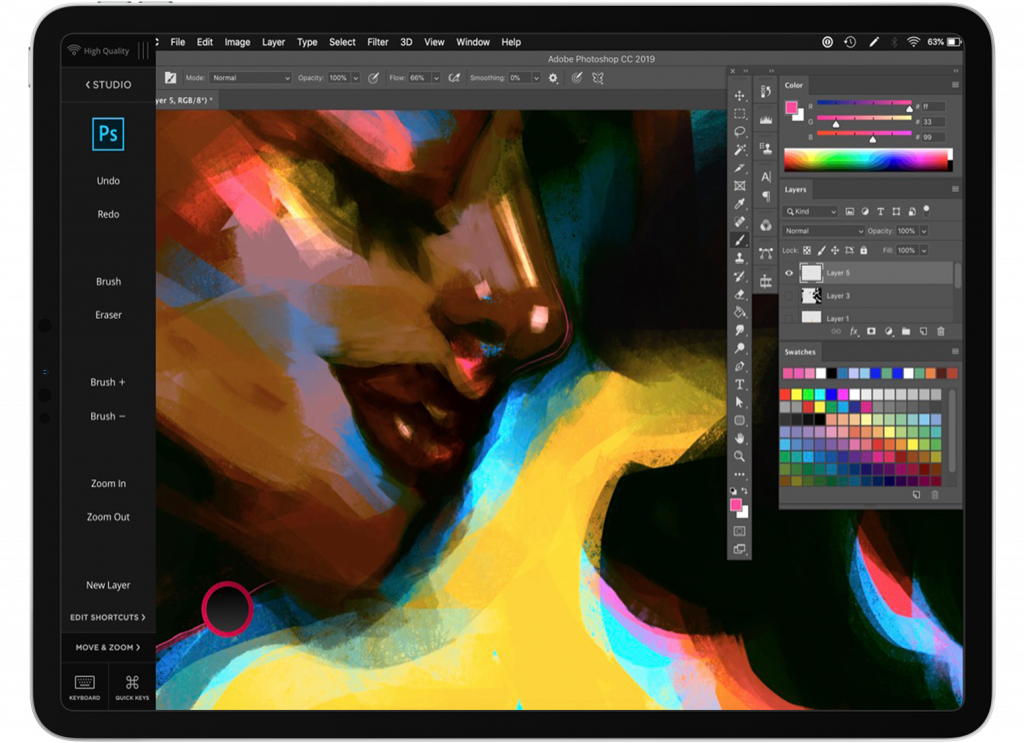 Get Astropad Standard Today
No subscription. One-time purchase.