Use the iPad as a professional drawing tablet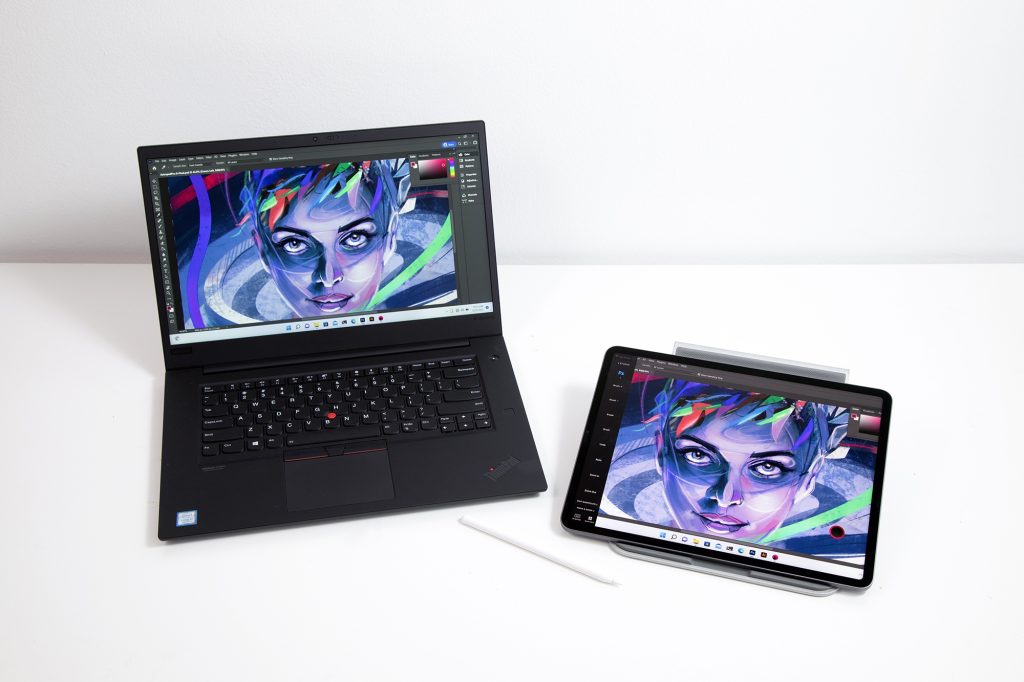 Astropad Studio combines the flexibility of iPad with powerful desktop graphics programs.
✓ Draw directly into any PC or Mac creative program
✓ Customizable shortcuts, gestures, and stroke settings
✓ Connect over WiFi or USB
Enterprise licensing is available for businesses and tech sourcing agencies.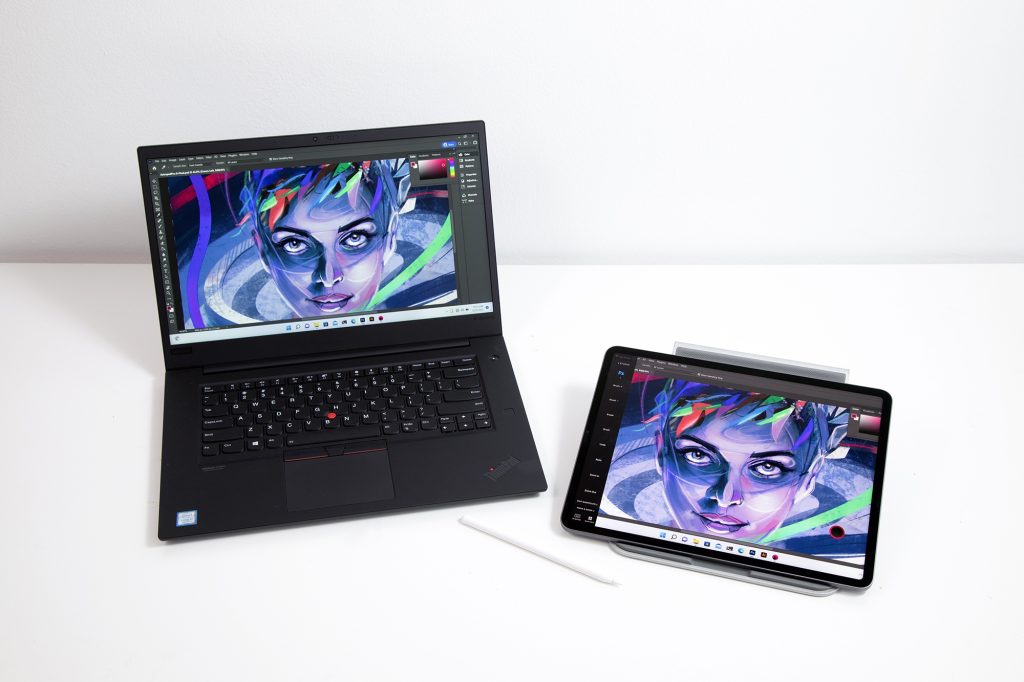 complete workspace customization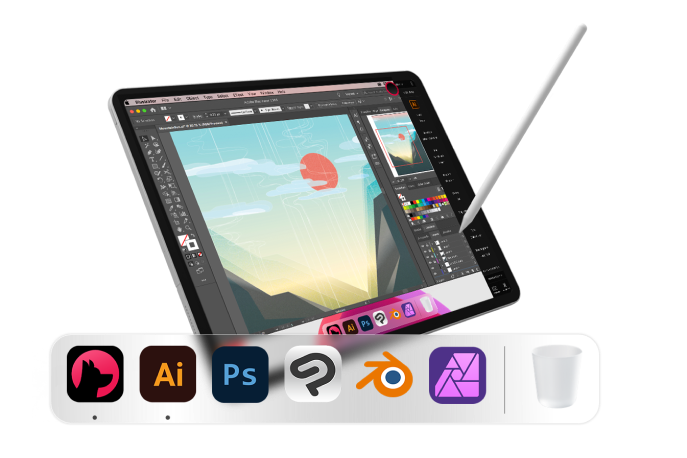 Creativity is a personal journey, and no two artists are alike.  
With a fully customizable interface, Astropad Studio can adapt to any artist's workflow. Adjust pressure sensitivity. Set shortcuts using tap gestures. Build custom quick keys based on your drawing workflow.
It's all possible with Astropad Studio and iPad.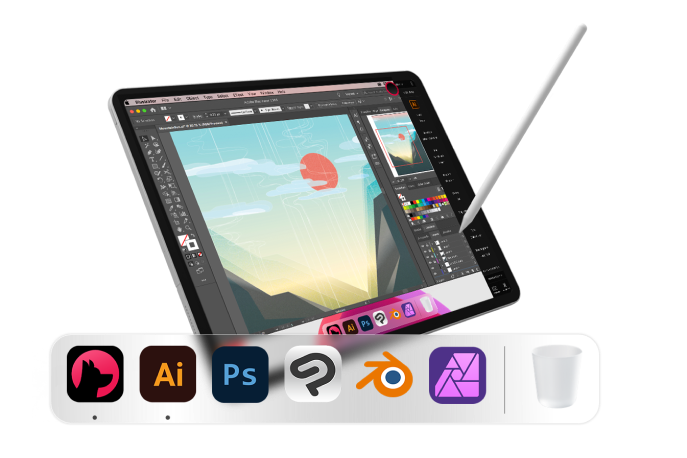 a flexible wacom replacement (without compromising power)
Modern iPads have surpassed traditional graphics tablets from nearly every angle: Faster refresh rates, lower latency, untethered connectivity, and deeper customization. And all at a lower price point.
By using Astropad Studio, you can eliminate the need for graphics tablets and other drawing input devices. That's fewer devices to manage, update, and replace.
See how Astropad Studio compares to Wacom →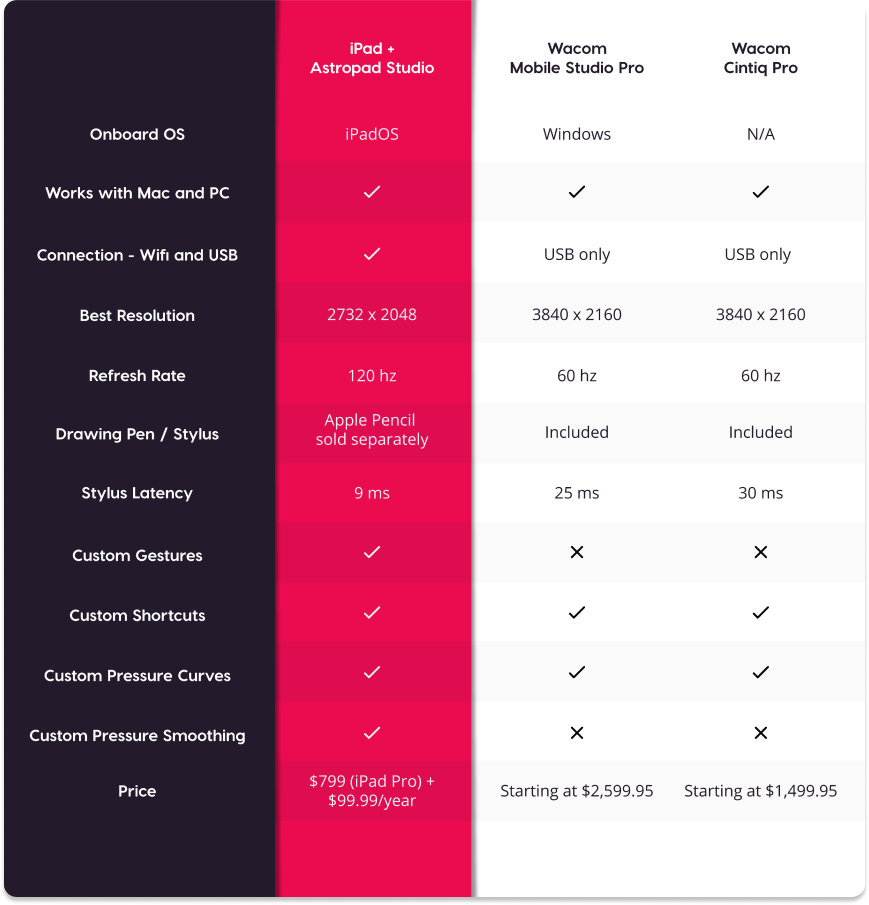 in the studio with
lucasfilm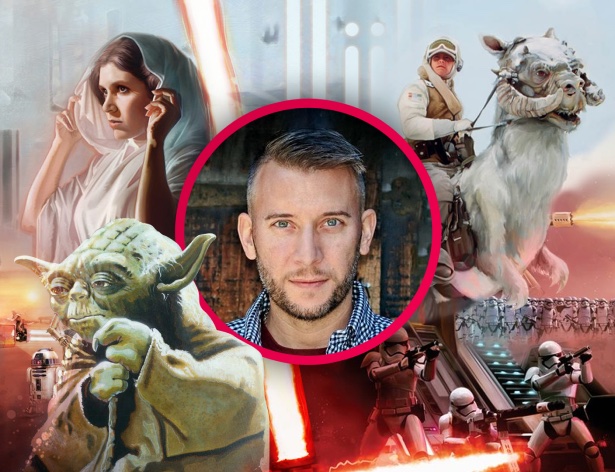 Star Wars Lucasfilm illustrator Brian Rood uses Astropad Studio every day in his workflow:
"Astropad Studio merges the power of your main computer with the intuitiveness of the iPad Pro and Apple Pencil. It's a perfect marriage — a lightweight, comfortable, and powerful graphics tablet."
Read about Brian Rood's workflow →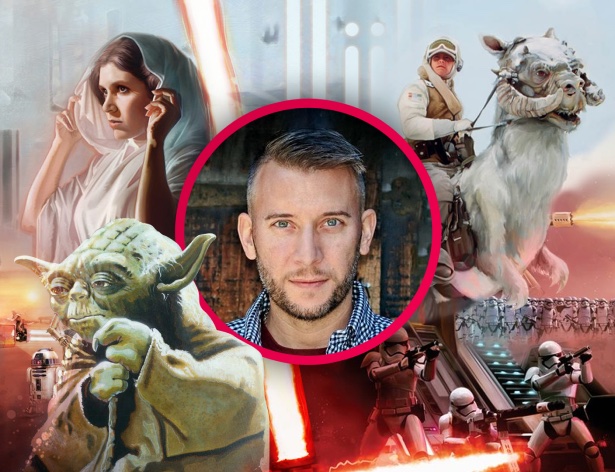 ready to get started?
Astropad Studio merges the versatility of iPad with a powerful, customizable interface. It's a flexible workspace that sets artists up for limitless creativity.
Enterprise licensing is available for businesses and tech sourcing agencies. Enter your details to receive a quote with any relevant discounts or connect with an Astropad Studio expert to learn more.