In Zoom's screen sharing menu, a useful feature to facilitate meeting engagement is its Whiteboard function. Pair it with Astropad Standard to harness added control of Zoom's markup tools during your remote meetings.
To make sure this feature is enabled, in your Zoom account go to Settings and In Meeting (Basic) and check options under Annotation and Whiteboard.
Open Zoom's Whiteboard
Either select the green Share Screen button in the Meeting Controls menu, or use the shortcut Command(⌘) + Shift + S to open Zoom's Share Screen menu. Do this even more quickly by adding the shortcut to your Astropad shortcuts sidebar.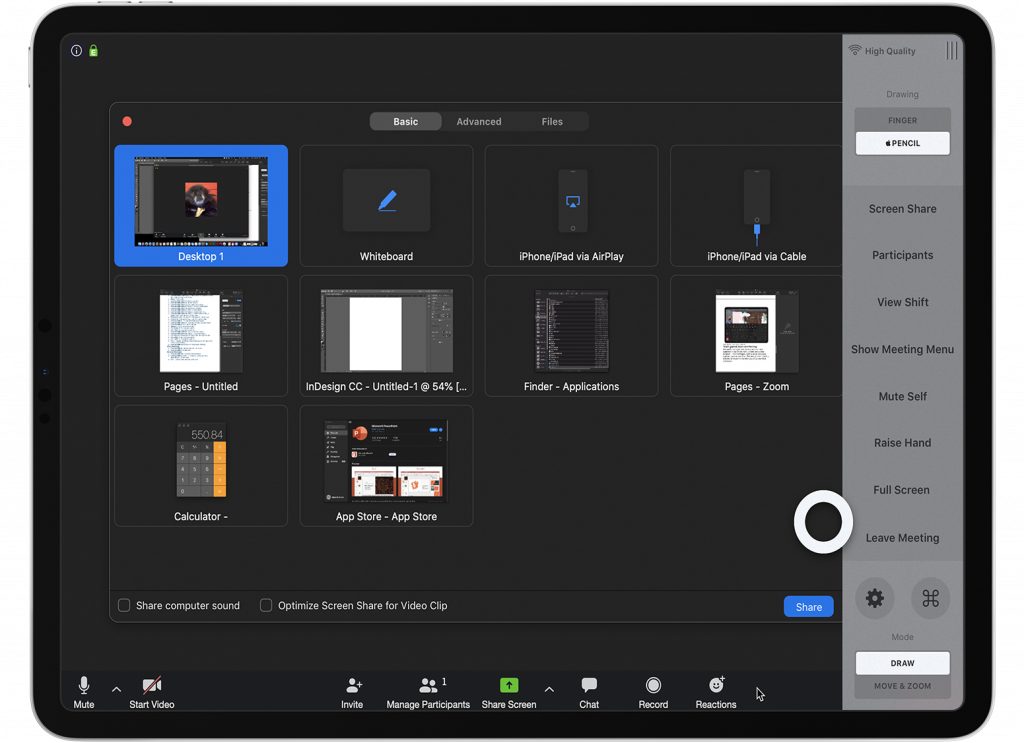 In Zoom's Share Screen menu select Whiteboard and Share to get started. You can use your finger, Apple Pencil, or even a regular non-Bluetooth stylus to easily select menu items on your iPad screen.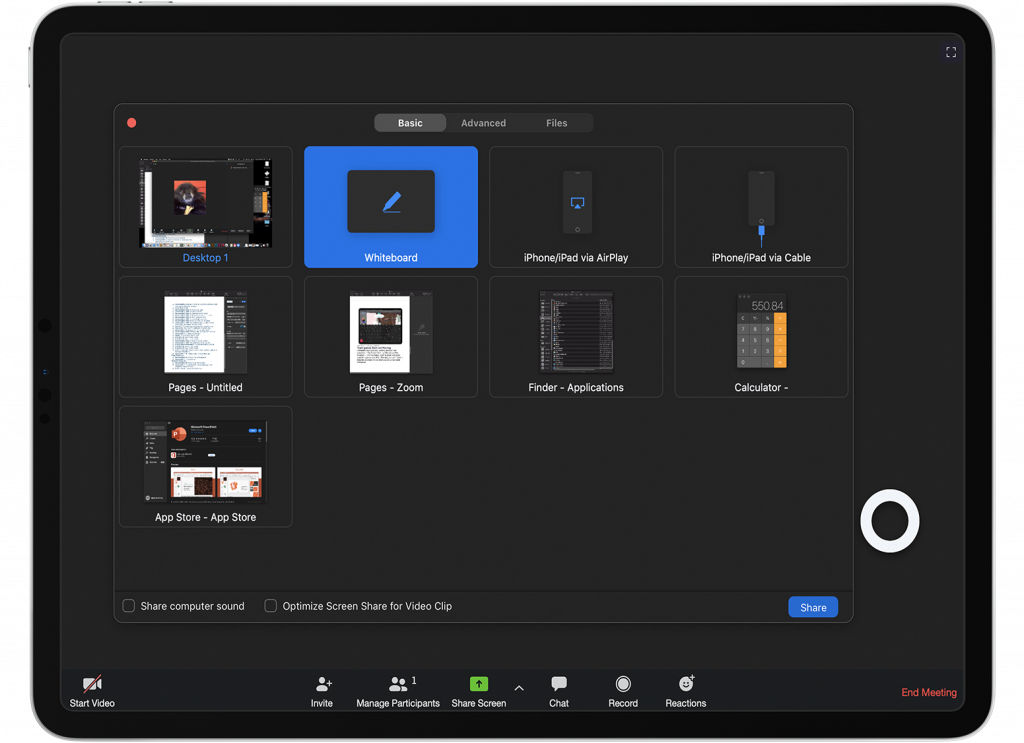 Draw and Annotate
Zoom's Whiteboard feature has a variety of tools to type, annotate, and highlight notes for your meeting attendees. You can share a whiteboard, and if permission is allowed, even let other participants add their annotations on it as well.
Together with Astropad, draw and annotate in your Zoom calls while mirroring to your iPad screen. For this combination, it's helpful to use Apple Pencil or a regular stylus, to add more precision when using any pen or drawing tools in Zoom's Whiteboard.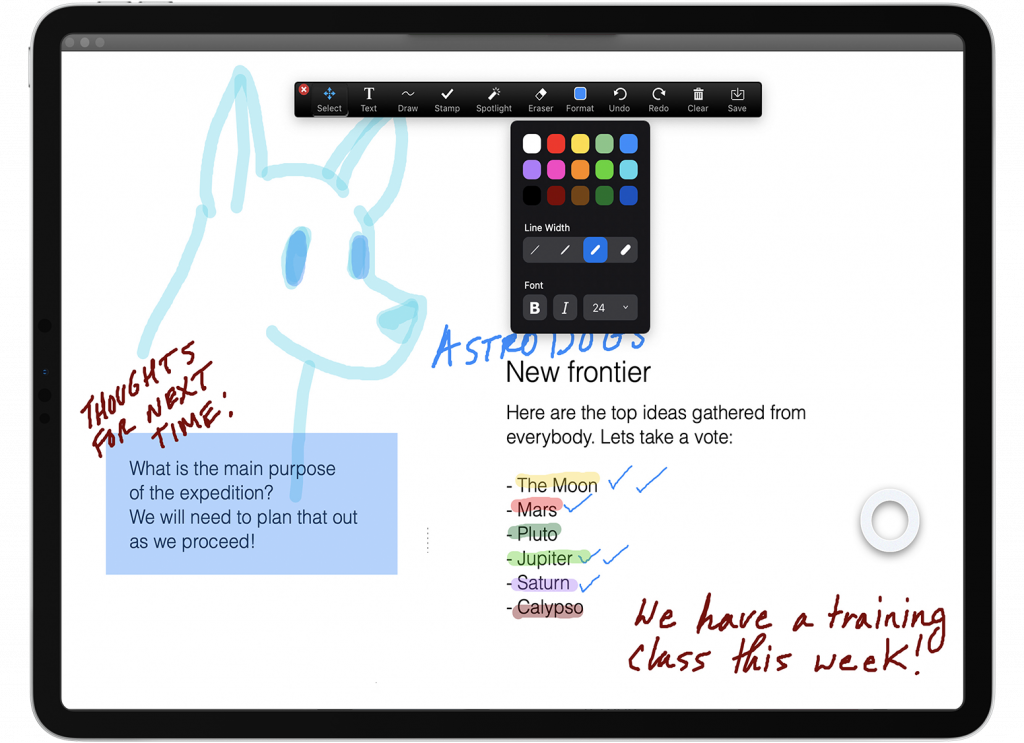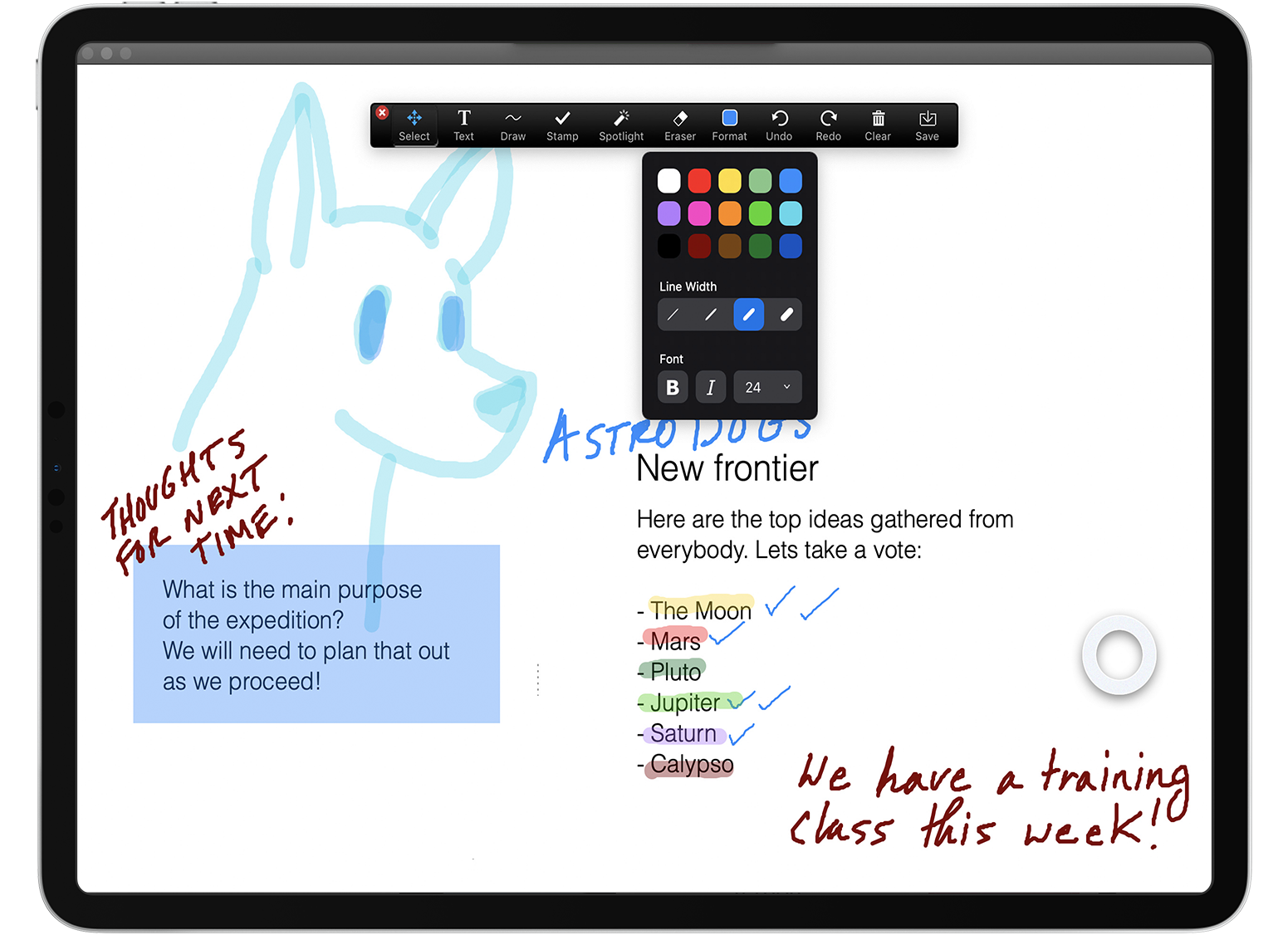 Access Meeting Controls
While in Zoom's Whiteboard mode, you can still have convenient access to your Meeting Control menu. Use the shortcut command Control + \ to toggle between showing or hiding the menu options. This is another helpful shortcut to consider for your Astropad shortcuts sidebar. Or, in Zoom's top bar menu select Window and enable the Always Show meeting controls option.
At any time if you want a saved copy of your Whiteboard, click Save in the Zoom's menu bar to save a local PNG file or a cloud save. When you're ready to end a session, select the red Stop Share button to quit out of Whiteboard mode.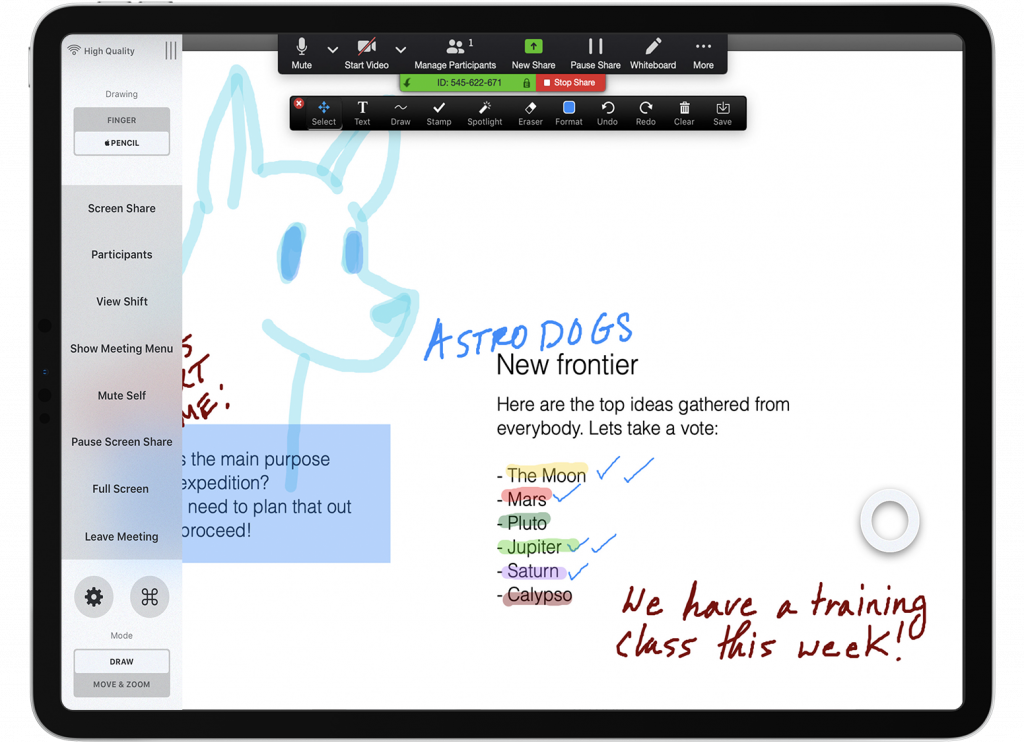 For more tips and information, check out: How to organize a Zoom workspace for Astropad
Let us know how you incorporate whiteboarding in your video meetings. Share with us in our Astro Community forum!