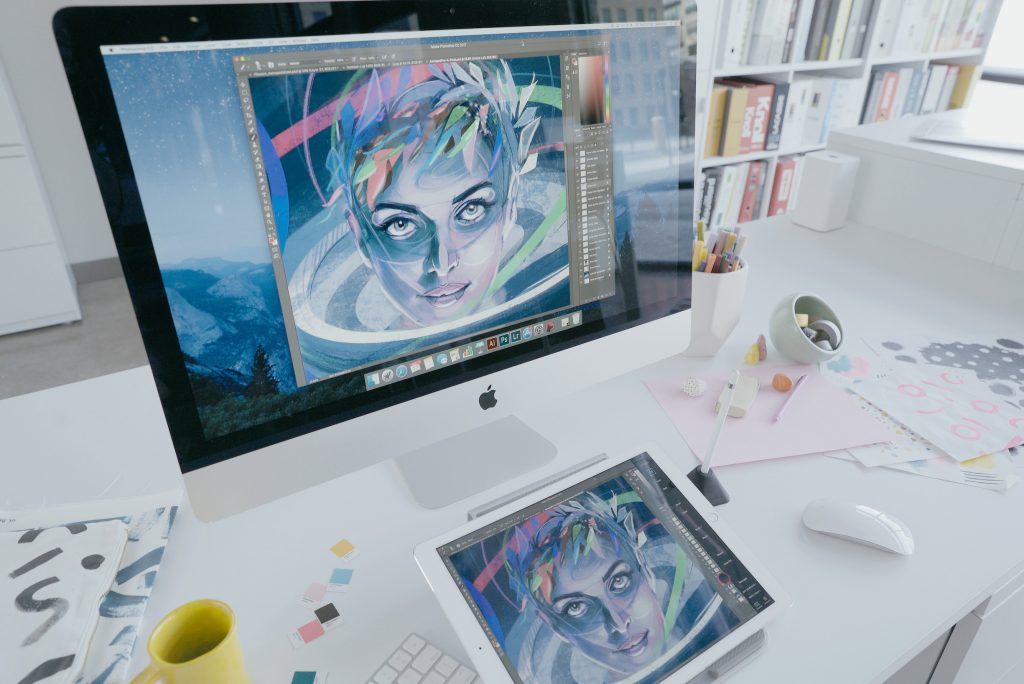 So you've been researching Astropad Studio to figure out if it works for artists and designers looking for a viable Wacom alternative? To give you the TLDR right off the bat, Astropad Studio works as a powerful alternative to a Wacom tablet, for three deliciously chewy reasons:
1 – Astropad Studio does what a traditional Wacom tablet does with the added sensory benefit that you can see, right on your actual drawing surface, what you're working on. We get you closer to what you're making.
2 – Our product is iPad software. If you're already an iPad user, you instantly save money by not having to buy a new thing and save time and hassle by working with the hardware you already know.
(And here's the big draw that's pulling even long-time Wacom users across to our community…)
3 – Astropad doesn't force you to work in one set, predictable way. No artist wants to feel creatively confined! With Astropad Studio, you build your own workflow. You get to design a drawing tool that perfectly fits how you create.
We don't want to just be a more-of-the same Wacom alternative. Our goal at Astropad is to equip you and our whole artistic community with a way to digitally draw that is as unique as your way of seeing the world.
Change energizes creativity.
Give Astropad Studio a try. Free for 30 days.
But let's dive deeper into this Wacom Alternative, shall we?
Why are more and more creatives on a quest for a real Wacom drawing tablet alternative?
You don't need little old us to tell you that Wacom has a reputation for making quality, reliable drawing tablets. That's a given. Even just five years ago, most digital artists would choose a Wacom device almost by default. Back then, if you looked around for the best Wacom alternative, you'd probably come up empty-handed.
So what changed? As much as we would love to tell you otherwise, Wacom is still just as good as they've always been… but…
The artistic world has expanded
Artists around the world are getting increasingly granular (and demanding!) about what their creative process looks like. People, companies, whole digital lifestyles, are now down with the idea that there are all kinds of ways to create outside of a traditional office setting. Technology companies followed suit, developing a solid buffet of viable Wacom drawing tablet alternatives.
Mavericks march to the beat of their own drum
As good as they are, with Wacom products, the technology informs the art. We've built a tool where your art informs our technology. The artistic community has always been filled with mavericks who want to do it their own way. With products like Astropad, user experience and software design have finally caught up.
Dedicated devices are dead
OK, a slight exaggeration, but you just don't need a pocket calculator, a flashlight, and a compass in your back pocket if you own a smartphone. Likewise, if you own an iPad, you don't need an extra slab of black plastic on your desk that does precisely one thing. We live in a more versatile age.
Save money. Save space. What better Wacom drawing tablet alternative is there than the iPad touchscreen you already own?
(Oh and an environmentally-friendly bonus of drawing with your iPad? Fewer devices = a smaller carbon footprint + less rare earth minerals locked away in your swag.)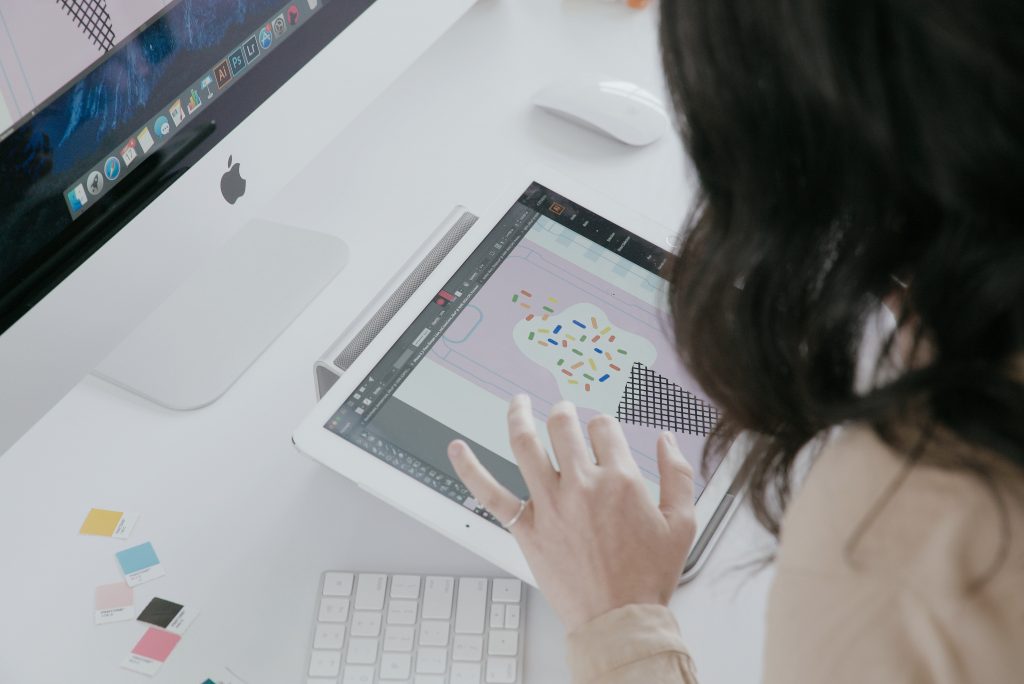 Why choose a Wacom tablet alternative?
– More digital creatives are on a quest for a real Wacom drawing tablet alternative because they want a drawing tool that becomes invisible to their workflow.
– They don't want a thousand obscure "features" they don't use. Artists (hopefully you included!) are looking for an intuitive extension of how you think and see.
– A growing global studio of digital artists is looking for a Wacom alternative they can shape to the way they see and depict their world. They want a tool that'll serve them — not the other way around.
Not sure, but just a teensy bit intrigued?
Try Astropad Studio one month for free.


Decide for yourself, risk-free. No commitments. Cancel any time.
So let's say you are set on a Wacom alternative…
The next big question, of course, is…
Why choose Astropad Studio?
Here's what the marketing textbooks would tell us to say right now: "Choose us because we're the best Wacom tablet alternative on the market today." Sure, that!
Astropad Studio is going to be a smarter choice for many people who land on this page — especially if you're looking for more creative freedom and a tool that'll change and grow to meet your unique style.
But it's not just about "bigger and better." It's about "different."
Create wherever you're most inspired
The ideal Wacom drawing tablet alternative for you as an artist is the one you can use where you're at your most creative. Astropad works with your iPad both wirelessly or via USB.
– Draw landscapes on a mountain. Sketch faces in a tucked-away corner at Starbucks. Work wherever you get most inspired.
– With a low latency of 16ms, you can create where you want, how you want — without compromising on performance.
Customize your drawing space with precision
We realized early on that to be a true Wacom alternative, the Astropad creative interface needs to be rich with customization options.
– Using Astropad, you can put all your workflow tasks on rails with unlimited shortcuts unique to each software package you work in.
– Just as you're already used to with your iPad, you can also use magic gestures (taps and finger/pencil combos) to perform key tasks like undo or redo.
– An on-screen sidebar and both external and on-screen keyboard support mean you can interact with your drawing environment your way. Build workflows that make sense to you.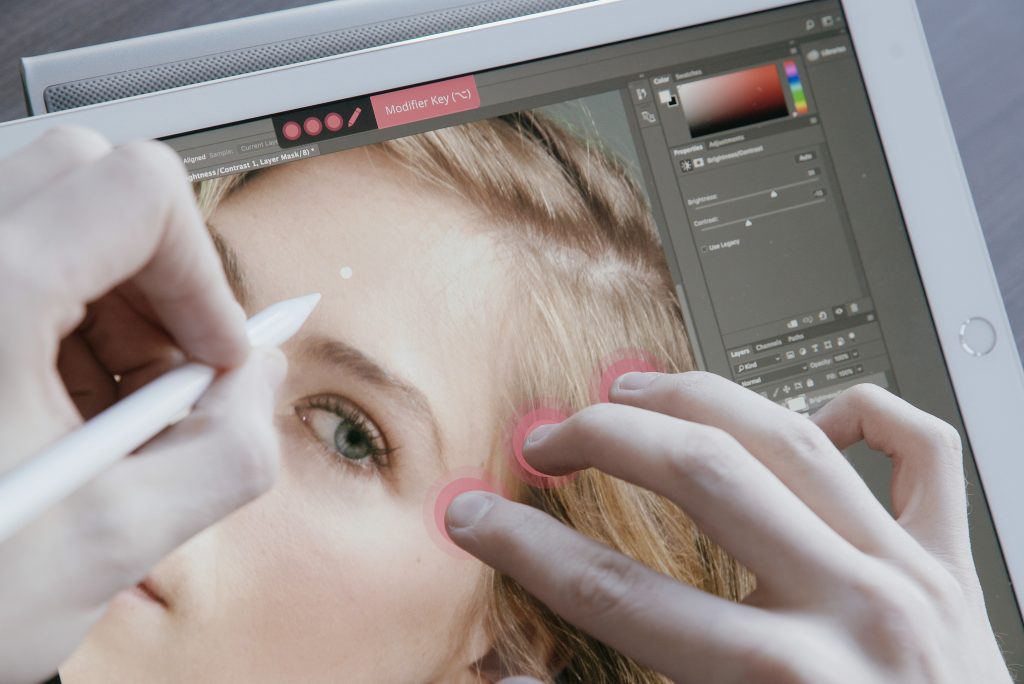 Get the exact stylus feel you want
A tablet is only as good as the stylus projecting your art to virtual canvas. And of course, because you have your own muscle memory, your own techniques, your own unique way of leaving your mark on digital canvas, you'll also have your own very specific preferences when it comes to how you want your stylus to work. Astropad lets you precisely configure pressure curves and smoothing.
– Change your stylus settings to feel like you're drawing on paper.
– Configure your brush to respond to the lightest feather touch.
– Or amp up the pressure settings to paint with big, bold certainty.
Using Astropad Studio, you can get infinitely gritty and granular with how your stylus works. And for many members of our large and growing community of artists, this is why Astropad Studio isn't just a garden variety Wacom alternative, but the best Wacom alternative on the market today.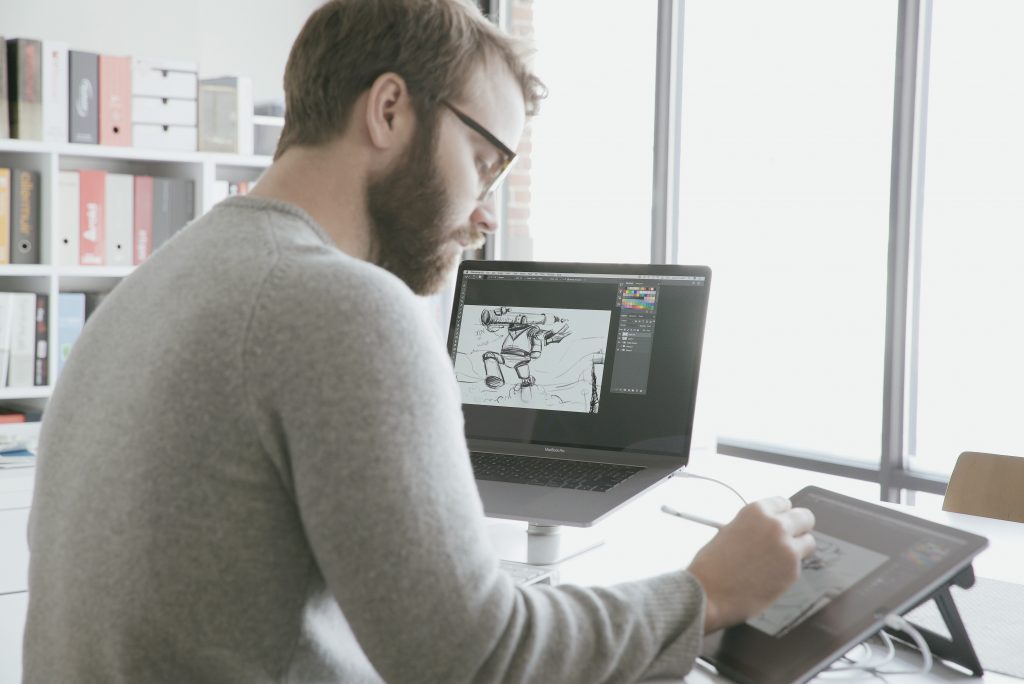 Use an artist's tool imagined and inspired by actual artists
One of the more fun things about being a newer Wacom tablet alternative on the block is that our community of artists has always pushed us to bigger and better things. As a company, we're small enough that we can really get close to our customers. We listen to your needs and then turn around and build it fast.
We're not the best Wacom alternative because of our silicon. We're the best because our goal is to listen to what you want as an artist and to make it happen. To get a sense of our artist-first values in action, check out our podcast. Or take a look at the kind of stuff we and our community of artists are doing with Astropad Studio.
Astropad Studio isn't just the best Wacom alternative thanks to our feature-set. It's also because, since we first opened our doors for business, we placed art before technology. We're a Wacom alternative with a refreshing design philosophy.
Because that's the real point, right?
It's the amazing works of art you can make.
The weird and wonderful visions you can bring to life.
Have freedom of expression at your fingertips.
Try Astropad Studio free for 30 days.