Getting to know the relationship between creatives and tech
For a long time, our products were tightly wrapped around the Apple ecosystem. It's no surprise why — Astropad was founded by two former Apple engineers, so it was natural for us to launch our flagship products exclusively for Mac users.
So when it came time to bring our products cross-platform, we faced a steep learning curve with getting to know the Windows audience: new users, new software, and new workflows. In preparation for our Windows launch, we interviewed dozens of users, ran extensive surveys with thousands of creatives, and our CEO (a long-time Mac user) even switched his workflow over to a PC.
But I wanted to get an even deeper understanding of creative workflows: why does the choice between Mac or PC seem like such deep a divide?
The artist's perspective: An interview with Astropad's QA Expert
To get to the bottom of it, I sat down with Malyse McKinnon, an artist and designer, and Astropad's employee number one. As our QA Expert, it's Malyse's job to test our products across all different kinds of devices (iPads, Macbooks) and programs (nearly every creative software under the sun).
And now that we're rolling out Windows support, it's also her duty to test our products across platforms. In her home office, she has a stack of eight PC laptops (some of them very old and chunky) in addition to the myriad of Macs that she's been testing on for years.
Over her growth as an artist, she's lived on both Macs and PCs, so she's truly an unbiased source when it comes to understanding this deep divide between creatives. I asked her all of my burning questions:
As an artist, does your choice to work on a Mac or a PC say something about your personal brand?
Malyse McKinnon: When you have two powerhouses like Microsoft and Apple, they're impactful enough that they become people's livelihoods. It's a debate on what kind of lifestyle you're working in: Are you loyal to the operating system, so you opted for a Mac? Or did you want something with more powerful specs, or something more affordable, so you opted for Windows?
But there's also a love/ hate relationship with these setups because there's usually something lacking. Artists almost always have to settle on a compromise with their setups. As a creative, there's a constant longing for the "other side" to speak directly to your workflow and convince you to jump ship. You're always keeping one eye on the competition.
"Artists almost always have to settle on a compromise with their setups."
Where is the available tech falling short?
MM: Many artists feel like Apple hasn't actually catered to creatives in awhile with their product specs. There's a feeling that Apple has been regurgitating the same thing over and over — improving on the style and form factor, but not improving the performance.
Apple products are very attractive; they have a sleekness that appeals to the creative side, and they look nice sitting in your house or at the coffee shop. But if you're a creative that needs a lot of computing power — like animators, architects, and 3D artists — you aren't satisfied. You start to question what the brand's intentions are when they slap "creative" on their products.
It seems that Apple's marketing tries to cater to creatives, but the performance doesn't meet those standards. Where do you think the future is headed for artists?
MM: If nothing changes, I can imagine a lot more people moving away from pre-made, expensive setups and going the route of building their own PCs. Lately, I've been romancing the idea of building my own PC setup because I want to branch out of my skillset into 3D art and animation. Right now, the Mac just doesn't cut it for me; the fan goes wild when you're working in those types of creative programs.
How would you summarize what creatives like yourself are looking for?
MM: I've been curious about some of the newer PCs that have come out, like the Surface Studio. But I haven't made the move yet because it seems like they're trying to imitate the Apple setup — they have a similar price point, but the specs still aren't good enough. It almost feels like they're saying "it's creative now because of the price point" but they're still not focusing on what creatives really want — which is performance, versatility, and a good quality screen.
And it's not like what artists are asking for is totally crazy! These companies can totally deliver it, they've delivered bits and pieces of it in different machines, but people just want it all in one device.
So artists are looking for the total package!
MM: People spend hours every day on these machines, working to make a living, and ultimately, to express themselves! You need a machine that's going to carry you there. If they're saying a product is designed for creatives, then prove it with the right kind of specs and performance.
So Microsoft and Apple need to stop commercializing creativity as a selling point. If you're truly catering to artists, then walk the walk!
MM: Creatives really are dedicated to their workspace and their work machines. It's similar to art supplies, where if you find a good product, you're going to be loyal and stick with it. You'll go out of your way to get it. Artists are just looking for someone to cater to them, and if their needs can be met, they'll live on their machine, and they'll live on it lovingly.
"People spend hours every day on these machines, working to make a living, and ultimately, to express themselves! …If their needs can be met, they'll live on their machine, and they'll live on it lovingly."
The opportunities for creative tech
My conversation with Malyse uncovered some heavy hypotheses about the creative pro community. To sum them up:
Many creatives are frustrated that Apple hasn't made substantial performance improvements in a long time.
As a result, there's a longing for other platforms to meet their needs. More and more creatives are switching to Windows or building their own PCs in order to get the heavy-duty performance that they need.
At the end of the day, creatives are serious about their workspace and their workflows. If you can build a product that meets their needs, they will be loyal to that setup.
In The Creative Exodus, Part 2 (coming soon!), we'll dive deeper into these hypotheses and see if they stack up against the data from our extensive market research. Stay tuned!
What works for you? Let us know!
[ays_poll id=5]
Preorder Luna Display for Windows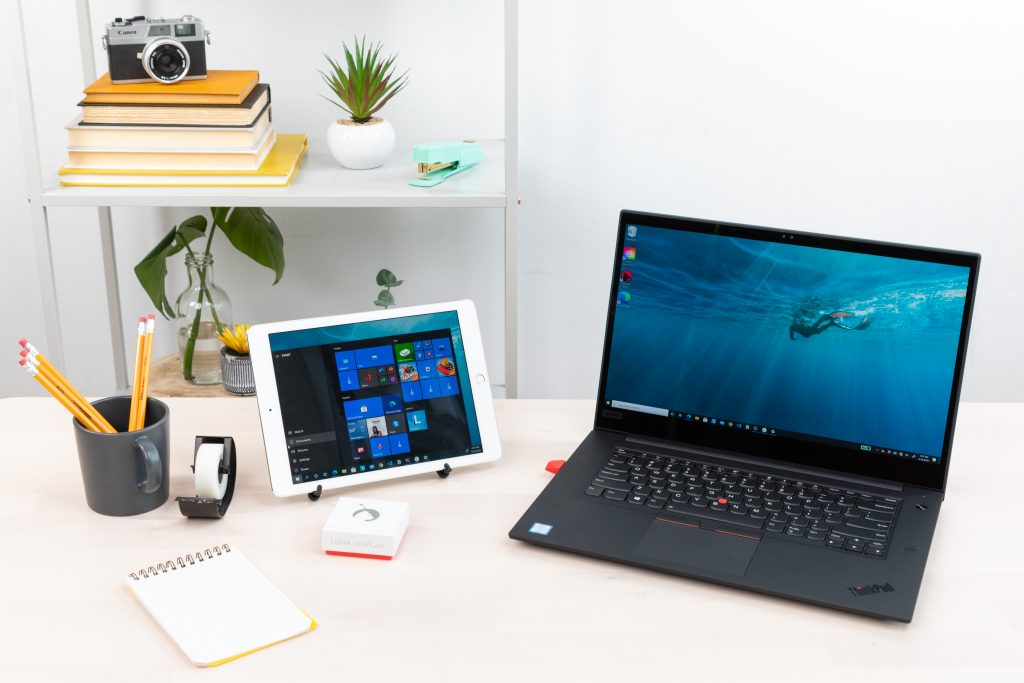 Turn your iPad into a wireless display… now available for PC!
Tens of thousands of people already use Luna Display for Mac — and by popular request, we're bringing that same magic to Windows! Whether you're working remotely, looking to maximize your workspace, or seeking more creative flexibility – Luna has you covered. As the only hardware solution on the market, you can…
Turn any iPad into a wireless second display for your PC or Mac
Connect via WiFi or USB
Experience lag-free, lightning-fast speeds
Use any Windows or Mac app
Utilize full touch support and external keyboard support
Choose from two unit options for PC: USB-C or HDMI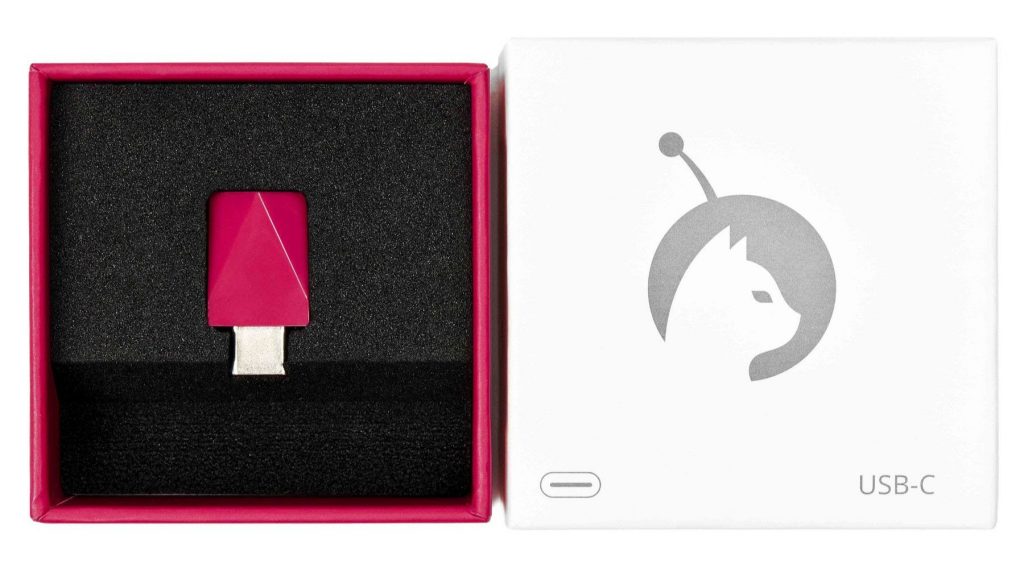 Join 6,000+ others who have preordered Luna for Windows