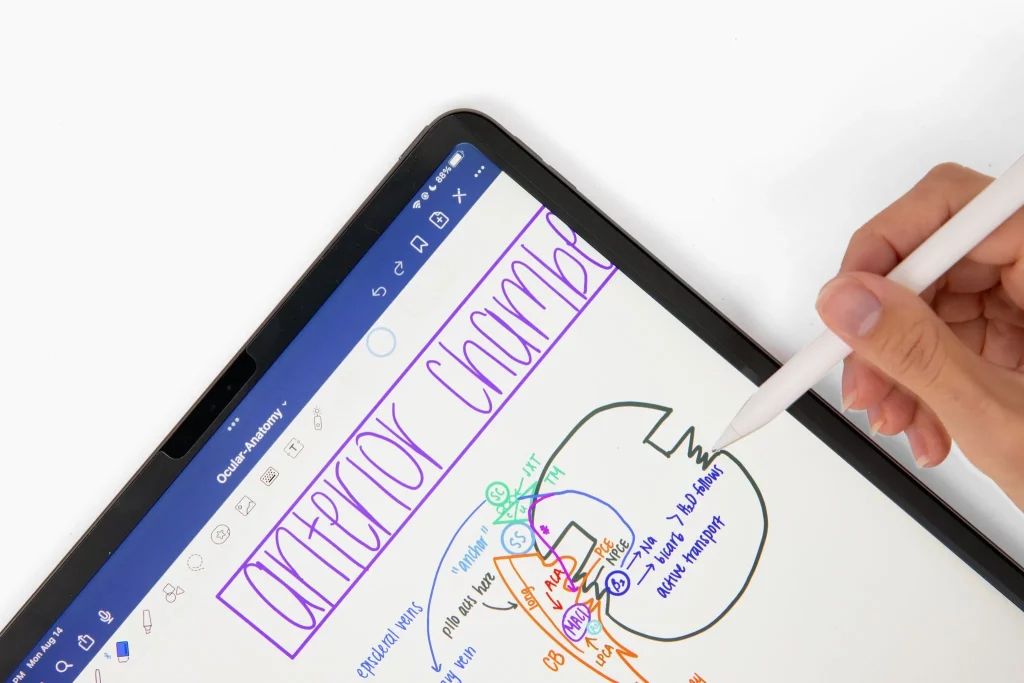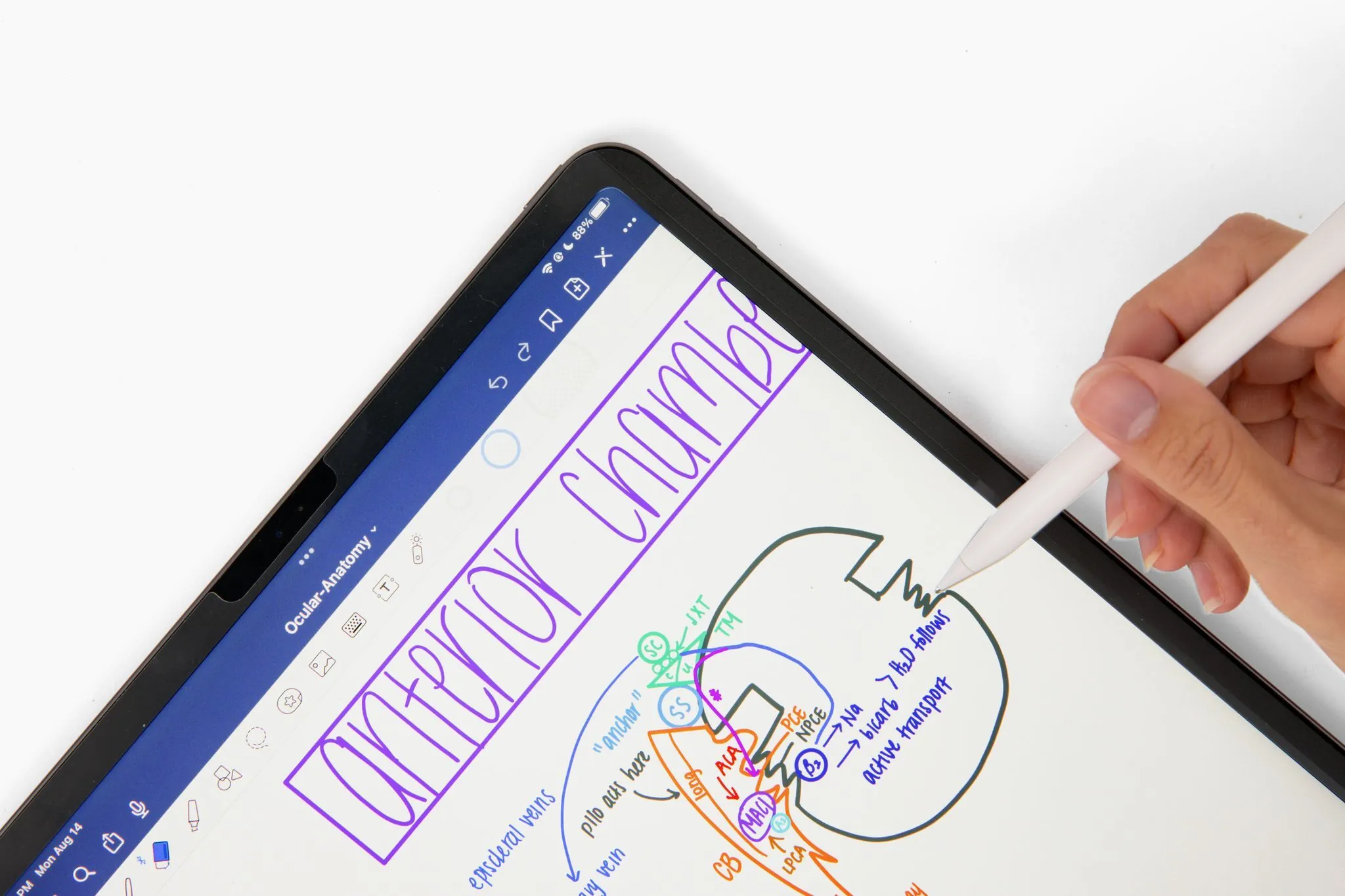 Use digital notebooks, color palettes, and downloadable stickers to bring your notes to life
Creating aesthetically pleasing notes is a great way to keep students, teachers, and professionals engaged in their work. If you use a notepad and pencil, you might feel as if creative, colorful notes are beyond your reach.
If, however, you are using an iPad to take notes, these problems evaporate. Millions of people use note apps, digital stickers, and font options on iPads to create visually striking notes, diagrams, and brainstorms.
But how do they do it?
How to Use iPads to Take Notes
If you are wondering how to take notes on an iPad, you are in the right place.
Believe it or not, your iPad is equipped with everything you need to create stunning notes and take your revision game to the next level. Digital stickers, notebooks, fonts, and even screen protectors imitate (and even improve) your standard note-taking practices.
On top of that, you can purchase an Apple Pencil to create handwritten notes. Styluses are quickly becoming one of the most important items in the Apple ecosystem. 1st and 2nd-generation Apple Pencils feature pressure, tilt, and palm sensitivity, meaning you can create real-time notes in your own handwriting.
Let's look at the best ways to take notes on an iPad.
Find a Digital Notebook
Digital notebooks do exactly what they say on the tin; they are digital versions of real-life notebooks, but with a few perks. When you opt for a digital notebook over a regular notebook, you do not have to worry about endless sheets of paper, storage space, or heavy backpacks. You can store all your notes on one app.
Here are a few of our favorite apps for taking notes on iPads.
GoodNotes – GoodNotes is a great option for people who want to create full-page spreads that are complete with diagrams and lots of eye-catching colors. It even won Apple's Best iPad App of the Year award for 2022!
Notion – Notion is a great organization tool and, although it might not have the widest range of extra tools, it supports collaboration between colleagues and peers.
Notability – Notability is a great option for versatile notes. Users can jot down ideas, import textbooks, and even sync notes with audio! Notability is Apple's Editor's Choice, so of course it lives up to the hype.
If you want to make your digital notebook as realistic as possible, you can create or purchase notebook covers online. Stores like Etsy sell hundreds of thousands of notebook covers in every specialism imaginable, so you can keep your topics separate and unique.
Read our article on the 11 Best iPad Apps for College Students to learn more about maximizing your iPad use for school work.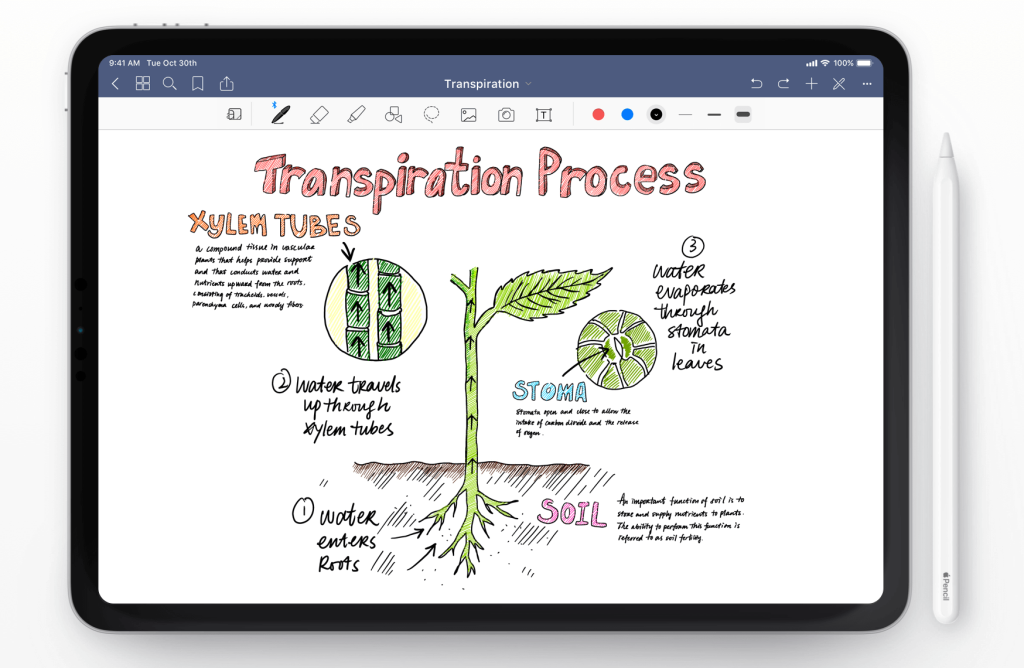 Import Fonts
The best way to take notes on an iPad is to personalize them. You can do this by using interesting fonts to segment sections and subjects.
Not happy with the fonts on your digital notebook app? There are lots of font apps on the App Store. Simply download the font app, download the fonts that you like, and manage them from Settings. To use any fonts in any app, you need to find an app that allows third-party keyboards.
Some apps even allow you to create custom, hand-drawn alphabets. Fontself lets you turn your unique alphabet into a font file and install it anywhere.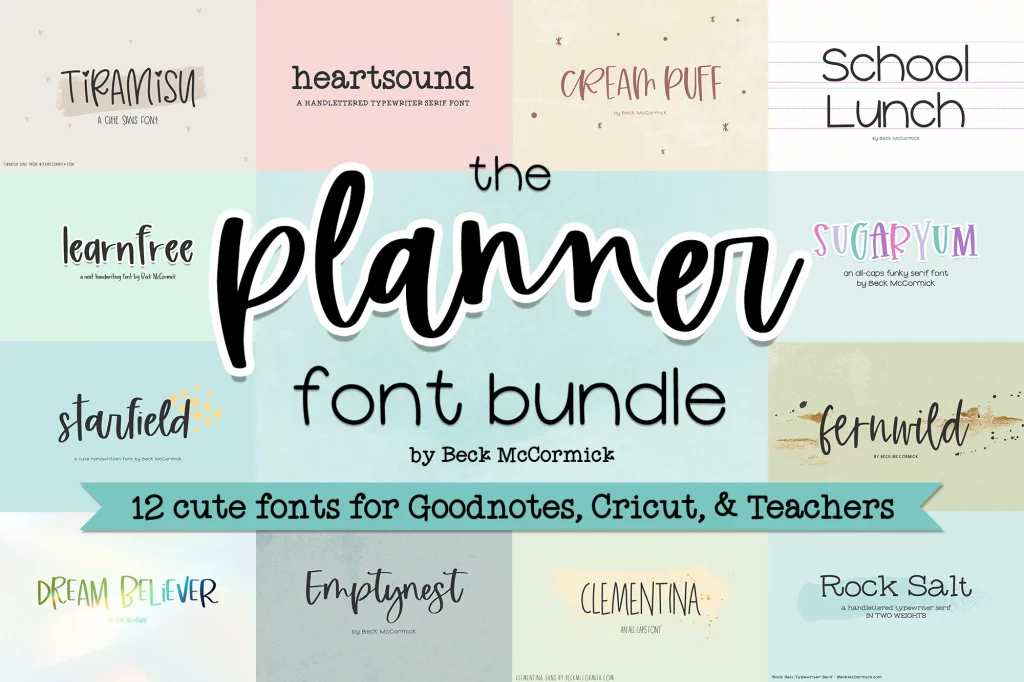 Decide on a Color Palette
When it comes to learning how to take notes on an iPad, we have to mention color theory. Don't worry, we won't get too technical. In essence, color theory is the study of how colors work together and impact us. Any discussion about color theory includes a color wheel, which is a visual representation of the full spectrum of colors.
If you are wondering how to take aesthetic notes on an iPad, you need to start with an effective color palette.
Here are the four main types of color palettes.
Monochromatic color palettes – Variations of a single hue.
Analogous color palettes – Three colors that are next to each other on the color wheel.
Complementary color palettes – Two colors on the opposite side of the color wheel.
Triadic color palettes – Three colors evenly spaced on the color wheel.
So, which is the best color palette for taking notes on an iPad?
We recommend using monochromatic color palettes to differentiate key information within the same topic, and analogous color palettes to separate topics. Depending on which digital notebook you are using, you should be able to create custom color palettes from a color wheel. Apps like Procreate also allow you to download custom color palettes.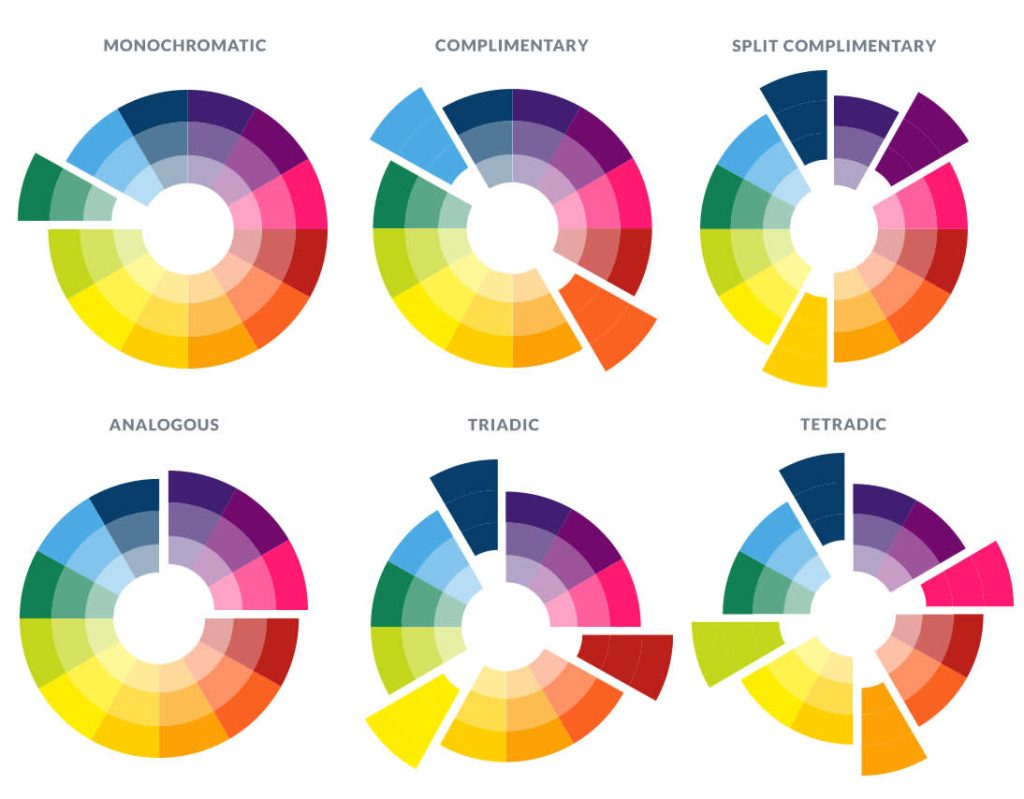 Use Digital Stickers 
If you are intent on using your iPad to take notes, you should take advantage of digital stickers. These creative, downloadable snippets of artwork allow you to brighten up your notes. Even better, they also act as a cue for visual learners, who make up over 50% of the population.
You can download digital stickers from all sorts of places including Etsy, the App Store, and even YouTube. We found thousands of downloadable digital stickers on Etsy that cover every topic imaginable. You can download cell structure stickers for biology, element stickers for chemistry, beaker stickers for physics, and more!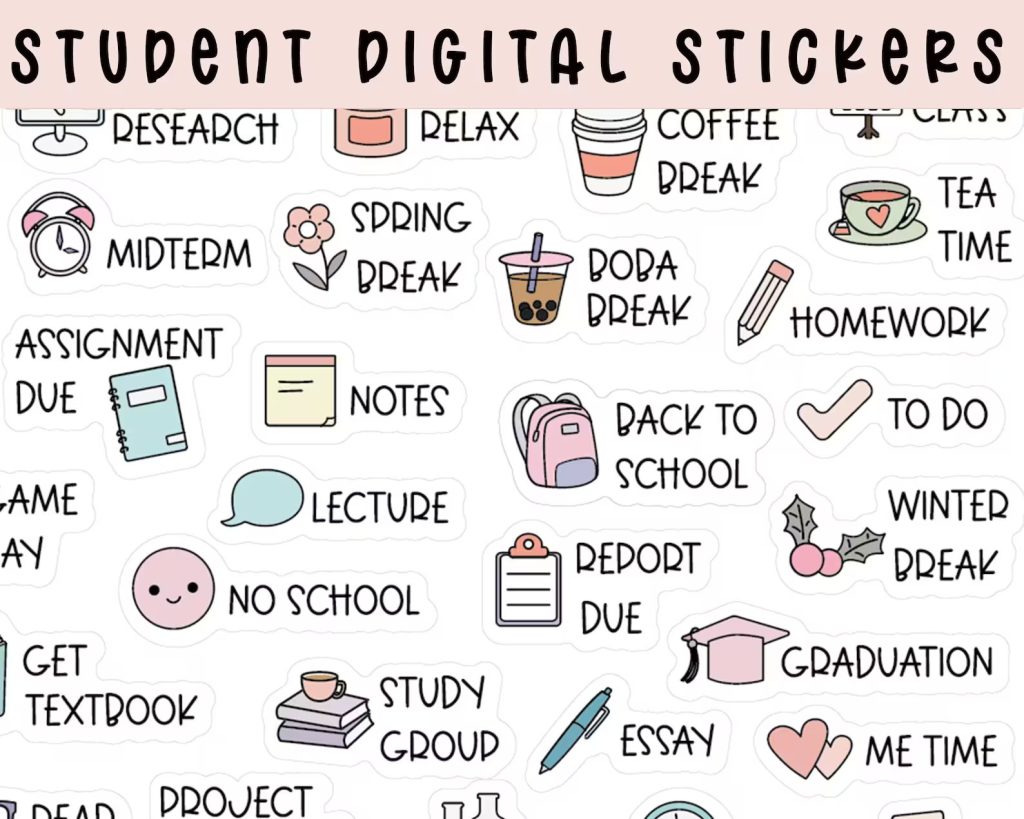 Invest in Accessories
Taking notes on an iPad can feel strange, especially if you're accustomed to using paper. On its own, the iPad's glass screen is a slippery surface that can cause messy handwriting.
The good news is that there are lots of screen protectors out there that claim to have a paper-like feel. However, lots of these products fail to consider the stylus, which is designed for the smooth surface of an iPad screen.
Rock Paper Pencil features a custom Apple Pencil tip combined with a precisely engineered nano-texture screen protector. Together, they create the most realistic pen-on-paper feeling for iPad. Designed to give you more control and precision, Rock Paper Pencil allows for neater handwriting and therefore more aesthetic notes!
Each pack comes with a magnetic screen protector, two ballpoint Apple Pencil tip replacements, and a storage folder.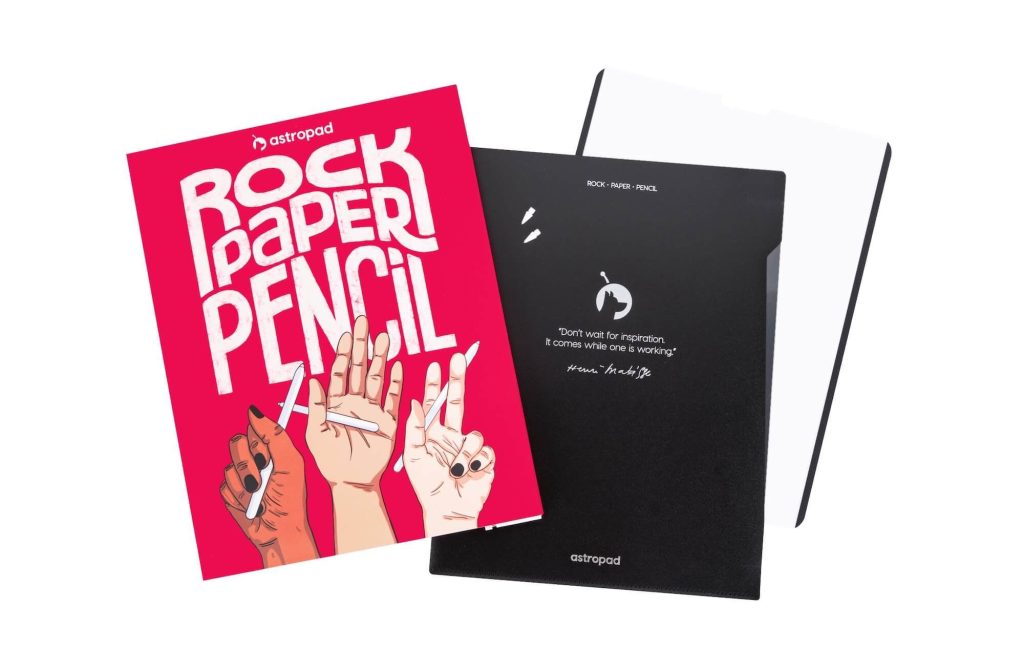 ---
Final Thoughts 
So, have you learned how to take aesthetic notes on an iPad?
Digital notes require more preparation, research, and patience, but the results are worth it. iPads can revolutionize your study sessions by reducing clutter, keeping you more organized, and overall making learning more enjoyable!