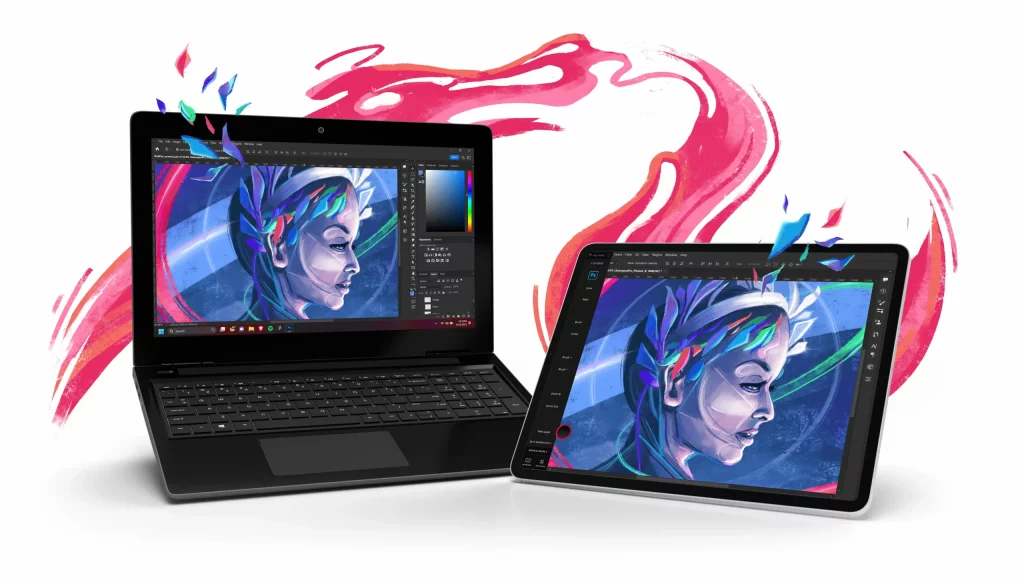 The best iPad apps for productivity, tracking, and focus
As another semester draws nearer, college students all over America are investing in iPads. These versatile tablets were once a novelty, but they have now become a common productivity tool for students. There are thousands of iPad apps that will organize your workflow, standardize your notes, and encourage you to prep for that big Chem exam.
Whether you already have an iPad or are looking to get one, we've compiled a list of our best iPad apps for college students to help you prep for the school year ahead.
How We Chose Our 11 Best iPad Apps
In an effort to bring you the best iPad apps for college students, we've looked at three key benefits.
Affordable – All the apps on this list are suitable for college students who are on a budget.
Practical – We chose apps that will give you practical, effective tools.
Approved – Everything you see on this list has a rating of 4 stars or above.
Let's jump straight in.
Best iPad Apps for College Students
Notion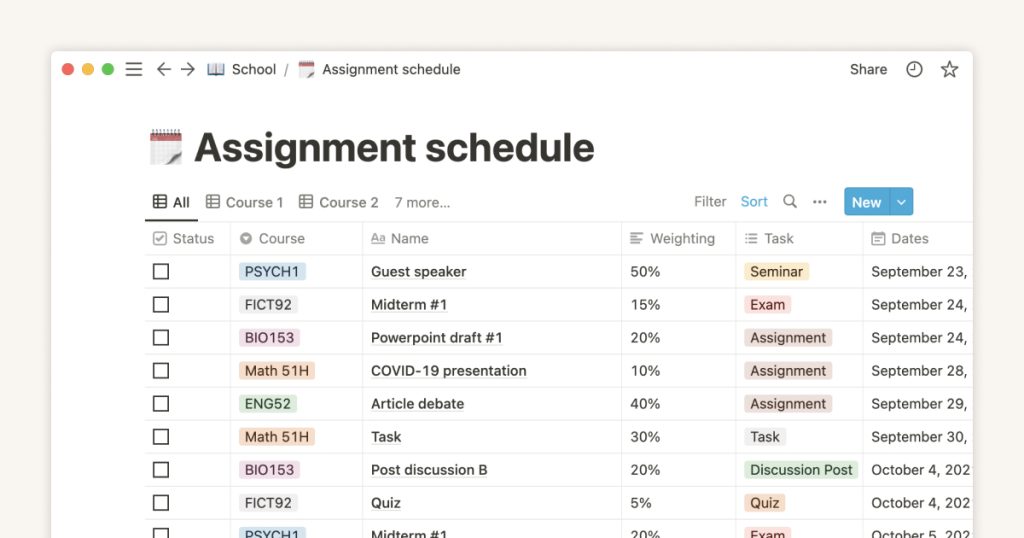 Notion is brilliant for college students who want to stay one step ahead of the competition. Organization is at the heart of this app. It allows users to create lists, notes, and workflows for any number of topics, meaning you can organize individual subjects into separate folders.
You can choose from a wide range of templates, collaborate with classmates, and collect all the materials for your course in one place.
Price: Free
App Store Rating: 4.0/5
Grammarly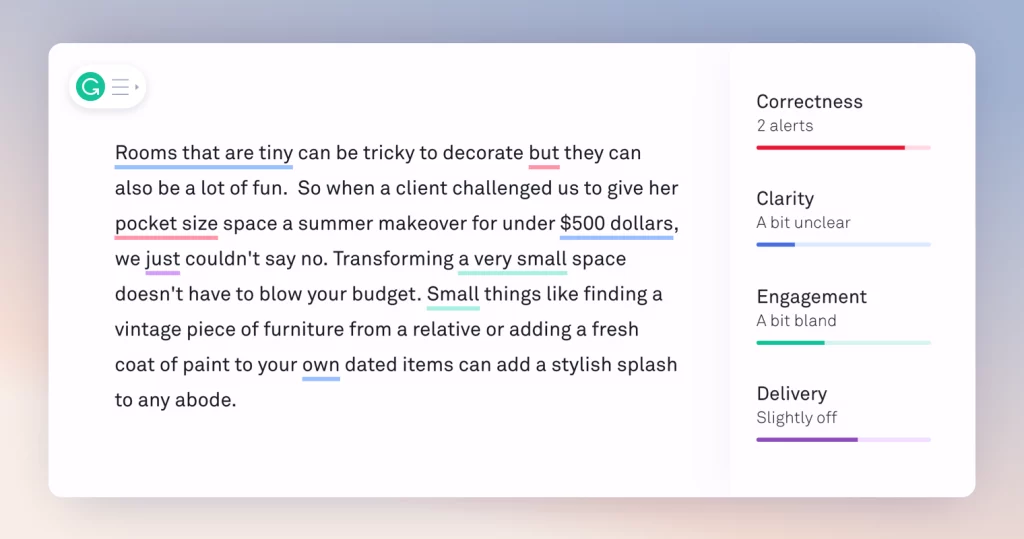 True to its name, Grammarly is all about grammar, punctuation, and spelling. If you have a few thousand words to write in a day, you need Grammarly. Just paste an extract into Grammarly and read through the suggestions. This app will save the day when your eyes get tired.
One of the best things about Grammarly is that it also gives feedback on the flow, tone, and complexity of your sentences. You'll be an accomplished essayist in no time.
Price: Free
App Store Rating: 4.4/5
Trello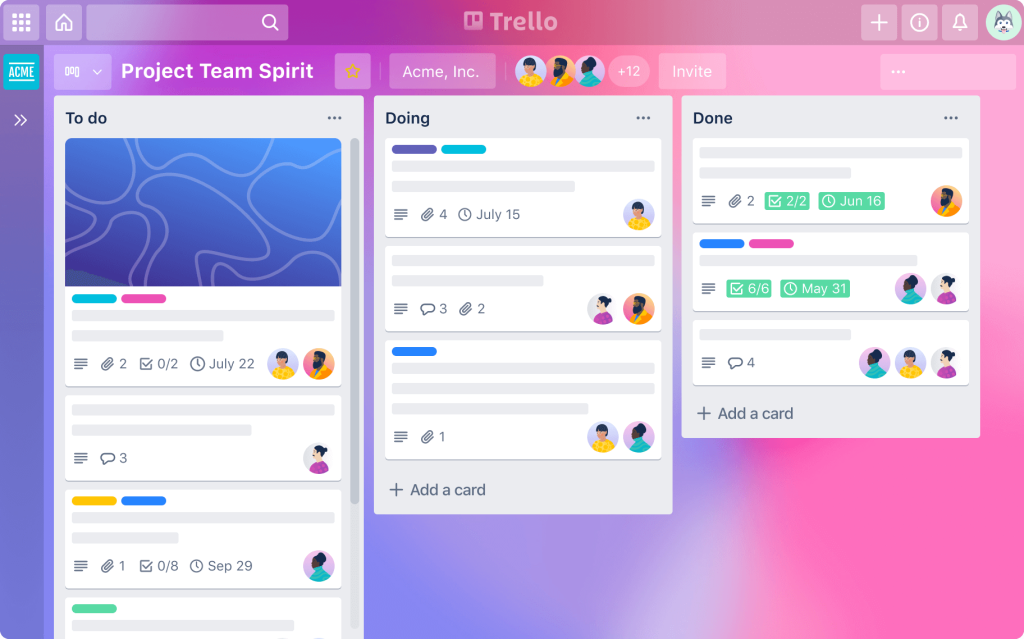 Trello is most commonly used in corporate environments, but it's also one of the best iPad apps for college students who want to map their tasks and track their progress. If you struggle to see the bigger picture, Trello is perfect for you.
The user interface is very intuitive, so you can start working straight away. You can create any number of boards and populate them with cards and tasks. You can add notes, tags, and links to individual cards, meaning that one board can hold all the important information for your course.
Price: Plans start at $5 a month
App Store Rating: 4.4/5
Astropad Studio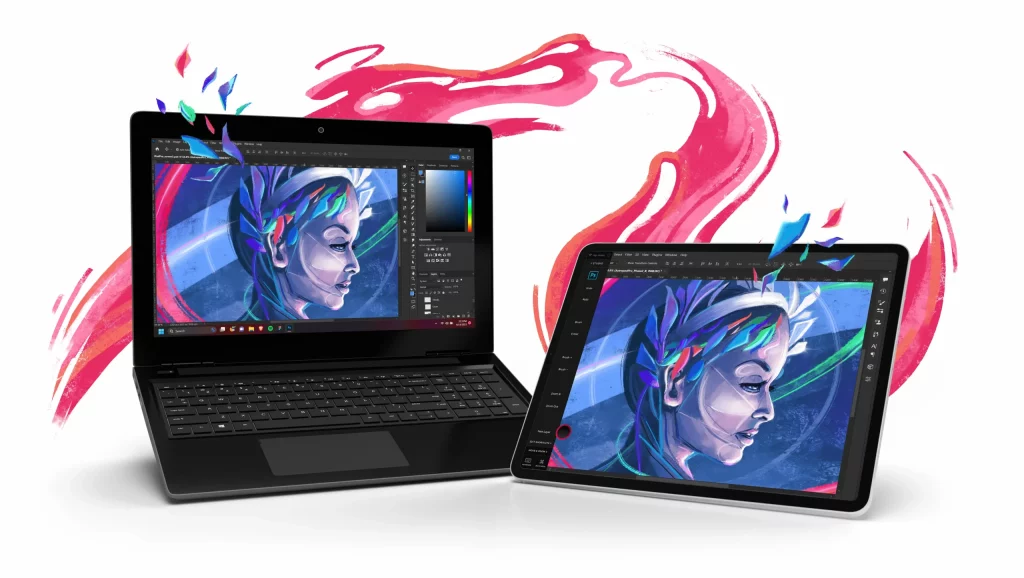 We can't talk about the best iPad apps for college students without mentioning our very own Astropad Studio.
If you're studying a creative course in photography, illustration, animation, or 3D modeling, Astropad Studio is perfect for you. Our technology allows you to mirror any desktop creative app straight onto your iPad, transforming it into a high-end graphics tablet.
Plus, you can completely customize your digital art workflows with features built specifically for artists:
Magic Gestures – Instantly change tools with fully customizable finger tap and Apple Pencil gestures.
Shortcut Sidebar – Customizable sidebar shortcuts allow you to quickly access your favorite tools and automatically match whatever desktop application you're using.
Pressure Curves and Smoothing – Choose between hard and soft pressure curves and adjust your level of pressure smoothing to match your workflows.
Join the ranks of over 100,000 digital artists who use Astropad Studio today.
Price: 14 day free trial + Students pay only $9.99 for their first year
App Store Rating: 4.7/5
Forest: Focus for Productivity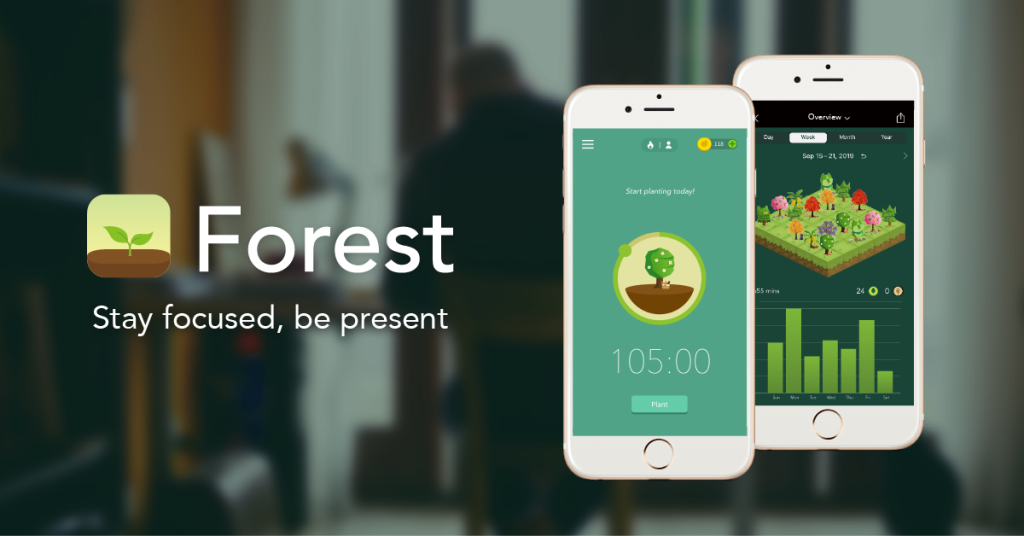 Forest is a super fun, aesthetically pleasing app that makes your focus a priority. Students can set a timer for anything from five to one hundred and twenty minutes. You can even label each instance and look back on your past reports to see how well you performed.
Each completed focus allows you to plant trees in a digital forest. The more the plants grow, the more coins you get. Coins can be exchanged for different plants in the store or, if you really want to make a difference, you can use your digital coins to plant a tree in the real world.
Price: One-time purchase of $3.99
App Store Rating: 4.8/5
Mint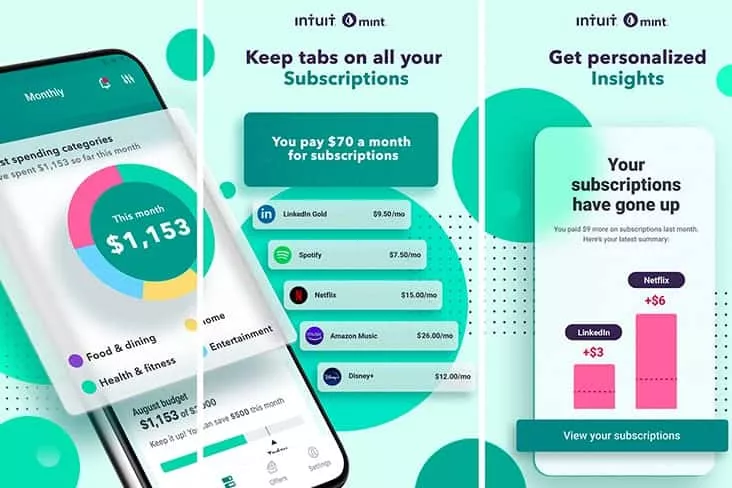 Mint is a little different from the other best iPad apps for college students that we have mentioned. Rather than being focused-oriented, Mint is all about budgeting. Over 750,000 people have downloaded this app to gain access to tracking tools, user-friendly graphics, and investment overviews.
For some students, college is the first time that they manage their own finances. To smooth out the transition period, why not download Mint? It should go without saying, but this budget-friendly iPad app is completely free.
Price: Free
App Store Rating: 4.8/5
Quizlet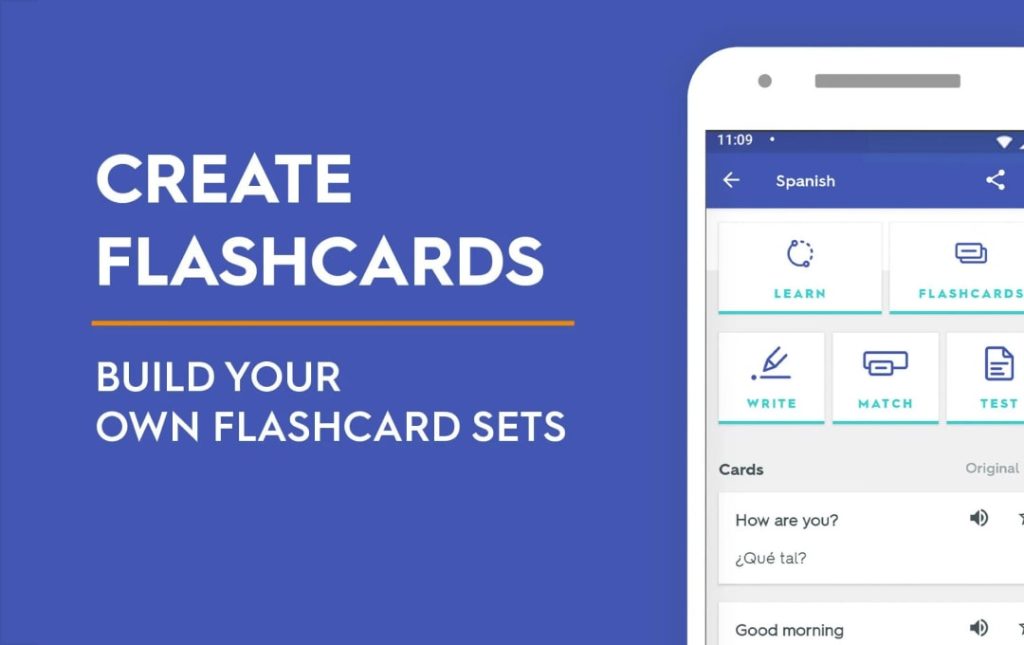 If you want to test your knowledge, Quizlet is the perfect app for you. This app replicates the feeling of studying from flashcards but without the endless reams of paper. Students can create their own cards with questions and answers, and visual learners can even add images.
More adventurous students will be pleased to know that Quizlet comes with a few bells and whistles that make it different from standard flashcards. You can study your questions and answers just like regular cards, or you can use fill-in-the-blank tests and games to enhance your experience.
Price: Free to use, but the Quizlet Plus package is $48 per year
App Store Rating: 4.8/5
Goodnotes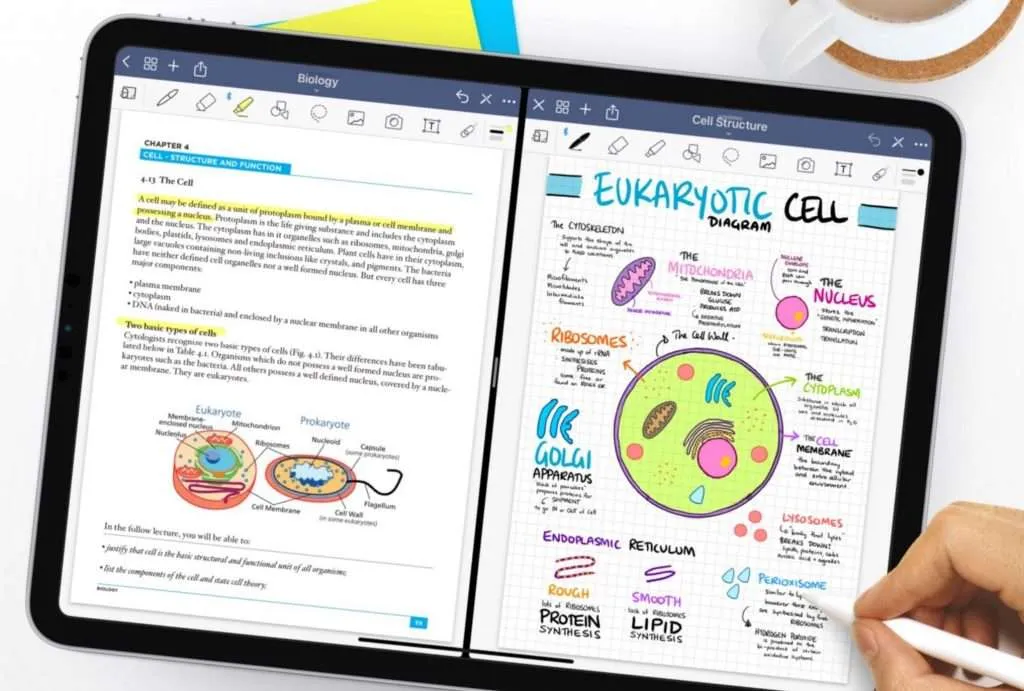 Good Notes is a strong contender for one of the best iPad apps for college students because it's just so easy to use. This intuitive app allows you to create notebooks, organize them into folders, and collaborate on documents with your peers. You can even scribble titles on the front of your notebooks!
Above all, Good Notes is great for people who want a fluid writing experience. Simply jot your thoughts down and swipe to the next page to continue your stream of thought. There is basically no learning curve, which makes Good Notes great for students who want to start writing straight away.
Price: Free
App Store Rating: 4.8/5
Apple Freeform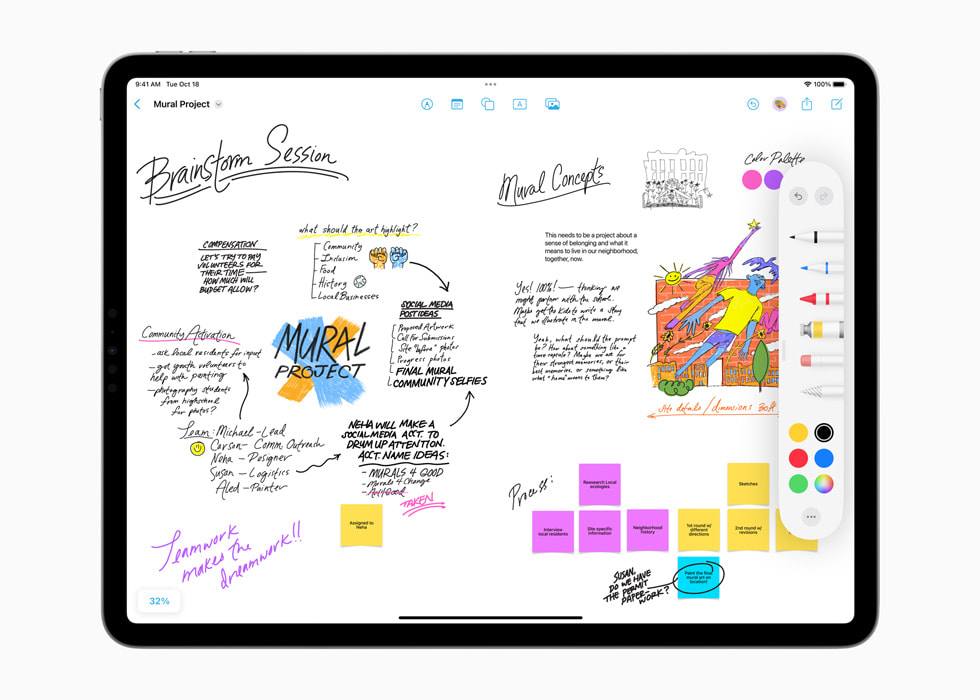 In the world of iPad note apps, Apple Freeform is a newcomer. We think that it's worth a mention because the infinite canvas feature appeals to students who want to jot down rapid-fire ideas and notes.
A lot of note apps focus on picture-perfect, overly-produced notes. While this might be a good fit for some, many college students do not have time to make their writing look pretty. Apple Freeform takes a more fluid, creative approach to notetaking. When you fill your page, simply swipe to find a clean part of your canvas.
Price: Free
App Store Rating: 4.5/5
Shortform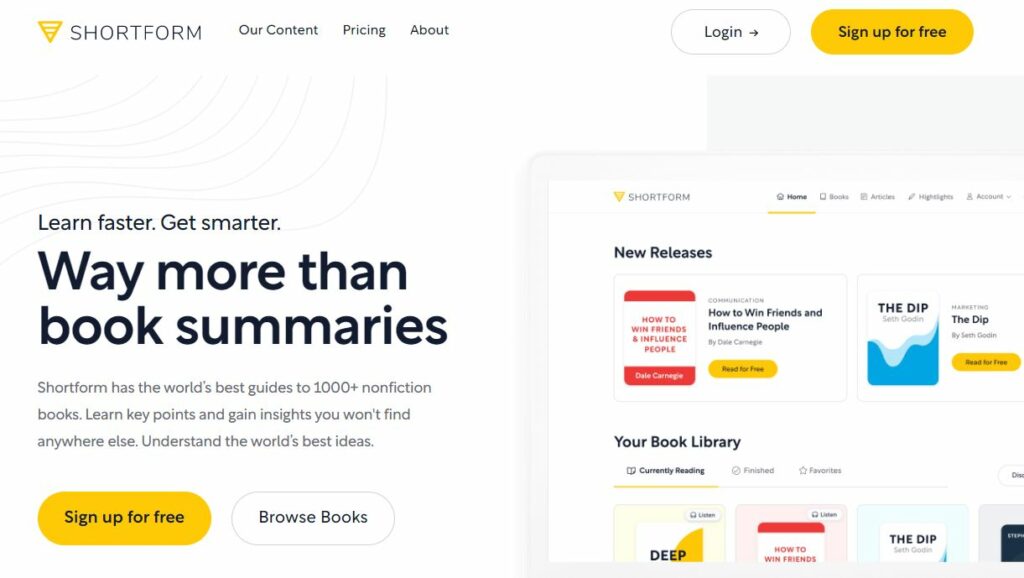 We've saved one of the best iPad apps for college students for last. Shortform will give you concise summaries of all the books on your course, as well as any others that you want to add to your research list. The summaries will take you roughly 15 minutes to read.
Users can save themselves time and money by only buying books that are relevant to them. This is especially useful for college students who are taking literature-heavy courses.
Price: Free
App Store Rating: 4.5/5
Luna Display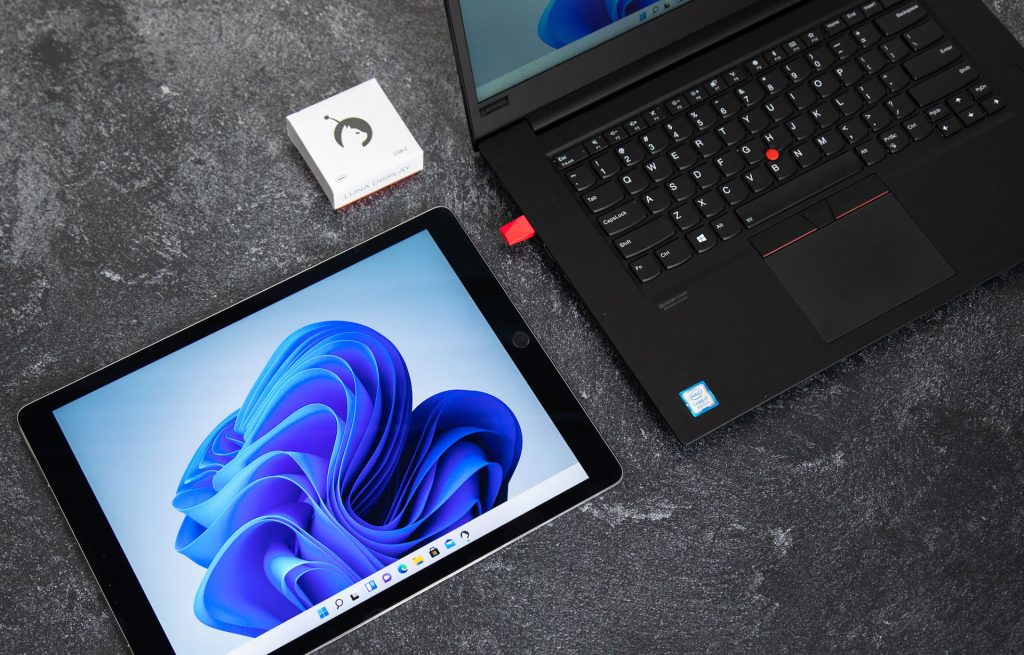 While not exactly an app, if you're looking to double your screen space with the devices you already have, you need to try Luna Display. It's a tiny piece of hardware that allows you to seamlessly extend your workspace across two screens. Simply plug the Luna hardware into your primary Mac or PC, launch the apps, and your iPad or Mac is instantly recognized as a true external display.
Luna offers 3 different modes:
Computer to iPad: Turn your iPad into a second display for Mac or PC
Computer to Mac: Use any Mac as a second display for your Mac or PC.
Headless Mode: Use your Mac or iPad as the main display for Mac mini and Mac Pro.
This is a great way to get use out of your old Macs or to create a portable dual monitor setup with your iPad. Remote workers, freelancers, and students alike use Luna Display to streamline their workflows.
Price: Free
App Store Rating: 4.8/5
Astropad Studio Student Discount Offer
Our student discount slashes the price of Astropad Studio to just $9.99. After the first year, students pay the standard price of $49.99.
It's never been easier to unleash your creativity!
Final Thoughts
We've recommended a few of our favorite apps, but ultimately, the best iPad apps for college students are subjective. It all depends on what you need to improve. Feeling unorganized? How about unproductive? Don't worry, there is an app for that. Whatever your weak point is, you can tackle it with one of the apps on our list.
---