Pressure curves compensate for how hard or softly you press down when drawing with your stylus. This pressure, as with traditional pens, determines how much "ink" comes out of your digital brush.
The Apple Pencil doesn't come with any adjustable pressure curve settings, but Astropad Studio lets you change that! In Studio, you can choose between Hard and Soft pressure curve options — or if you need more flexibility, you can choose Custom and create your own!
Learn how to customize your Apple Pencil pressure curves to fit your drawing style.
Maybe you draw lighter, but you need more pressure for the brush stroke to read. With a custom pressure curve, you can raise the minimum pressure needed to get the desired line weight. Or, perhaps you have a habit of pressing harder on the Apple Pencil, but want to maintain thinner line strokes – you can do that, too!
Looking for some inspiration? We asked three artists how they've customized their pressure curves for their workflows:
If you want to feel like you're drawing on paper
Artist: Tiffany Lam, Illustrator
To mimic the feeling of paper, Tiffany sets her pressure curve to escalate quickly in the beginning and then taper off to a plateau. With this setting, the ink flows easily for light sketching, but — similar to a lead pencil on traditional mediums — requires consistent firm pressure with the Apple Pencil to reach maximum ink opacity or stroke width.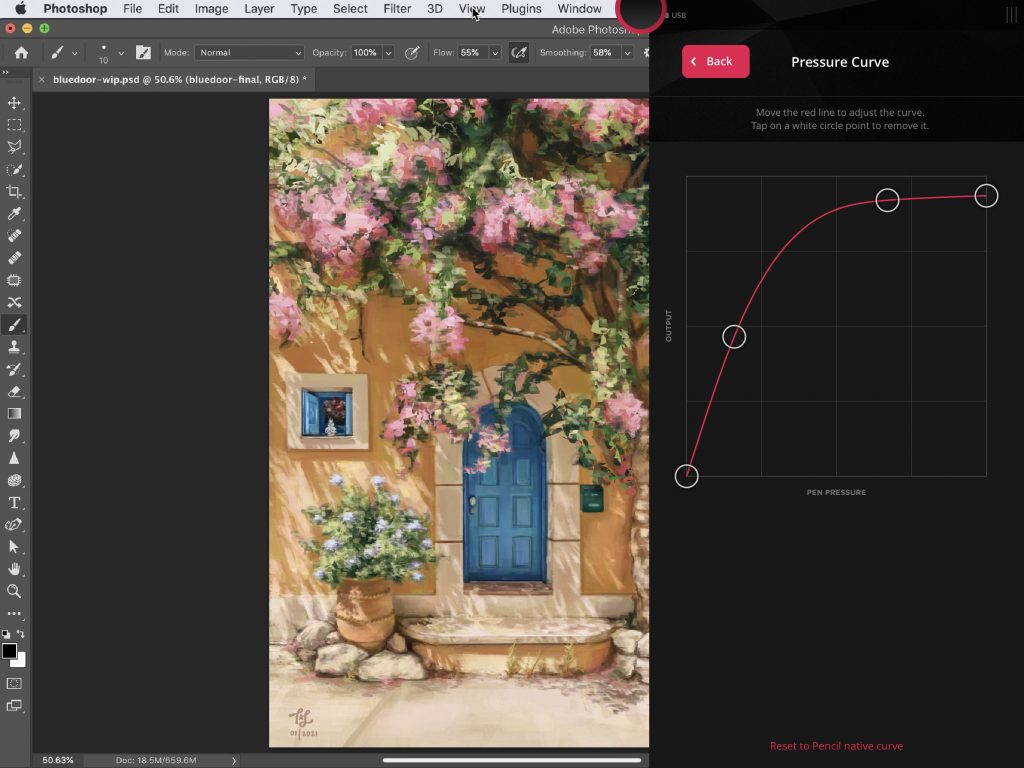 If you want your iPad to feel like a Wacom tablet
Artist: Gatis Sluka, Cartoonist
Before using Astropad Studio, Gatis used the default pressure curve on his Wacom Intuous Pro. He liked how the pressure sensitivity on his Wacom worked for his cartooning and illustration, so he experimented in Astropad Studio's to recreate a similar pressure curve. He uses this pressure curve with Photoshop and Sketchbook Pro.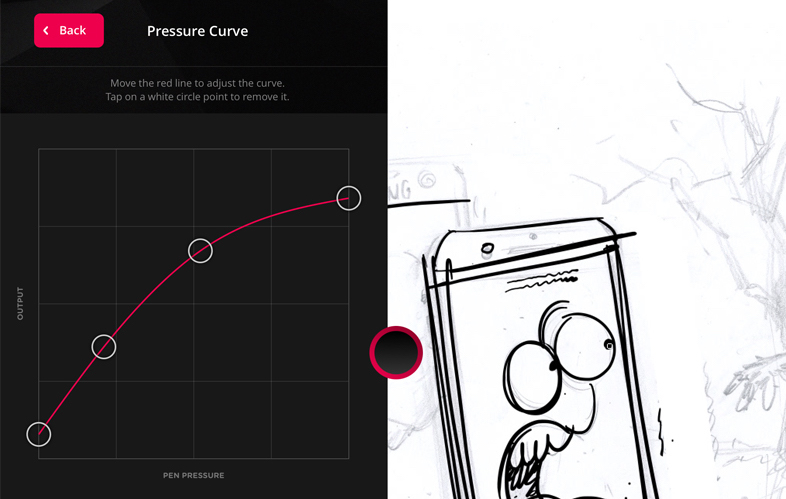 If you're doing detailed retouching and frequency separation
Artist: Nakeshia Renee, Portrait Photographer
Nakeshia is a portrait photographer, so her pressure sensitivity is fine-tuned for detailed retouching in Photoshop. She uses separate pressure curve settings for frequency separation (correcting skin, flyaway hairs, and other imperfections) and background touchups.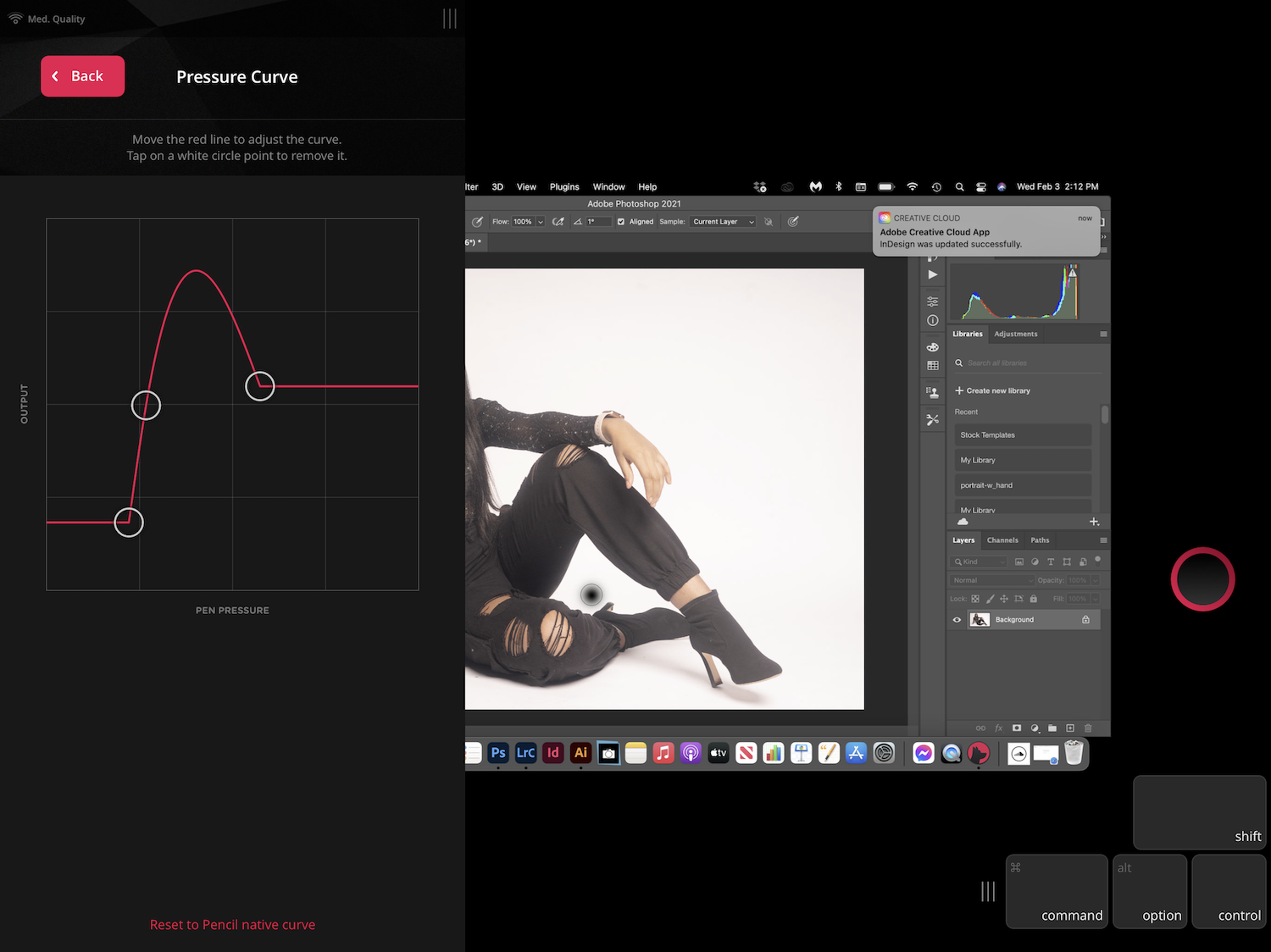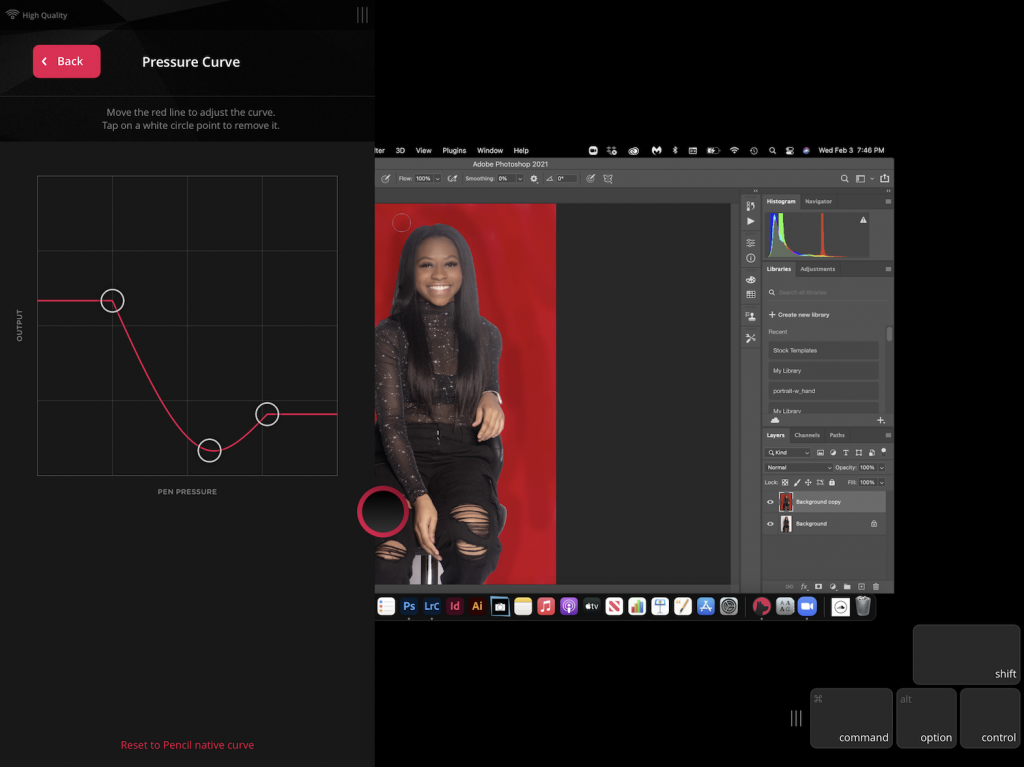 Try Astropad Studio free for 14 days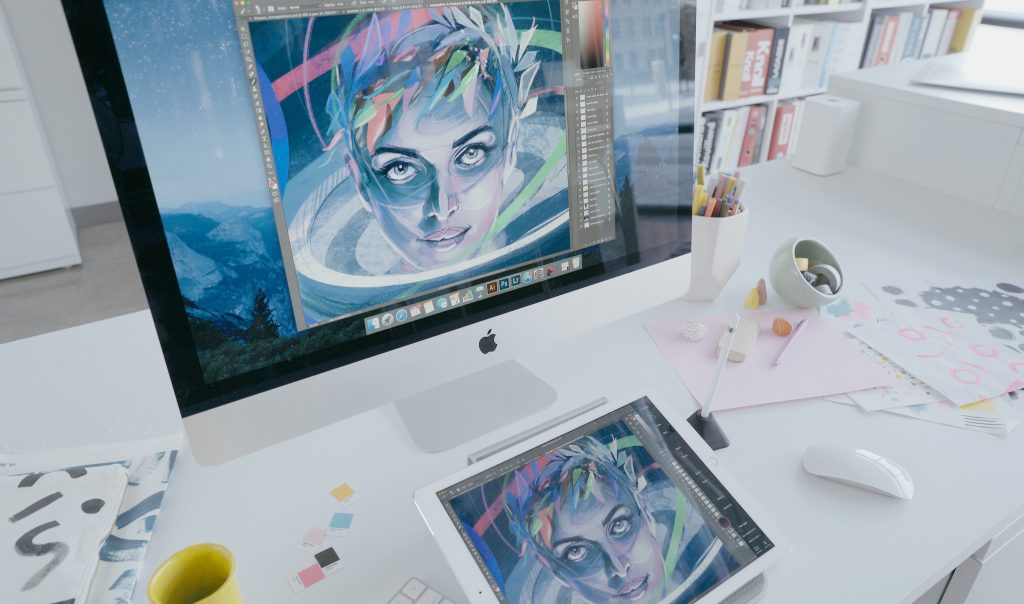 Complete workflow customization
Per-app, unlimited shortcuts
Custom pressure curves and pressure smoothing
Magic Gestures (customizable Tap Gestures and Finger + Pencil combinations)
The flexibility to work anywhere
Connects over WiFi or USB
Full external keyboard support + on-screen keyboard
Built for the most demanding creative work
Mirrors any Mac or PC desktop app
Lag-free speeds at 60fps
Crystal-clear image quality