Luna Display is the perfect hardware companion for Astropad. While Astropad by itself mirrors your main display, Luna extends your Mac display. When you use Astropad and Luna together, they turn your iPad into a second display that also works as a graphics tablet.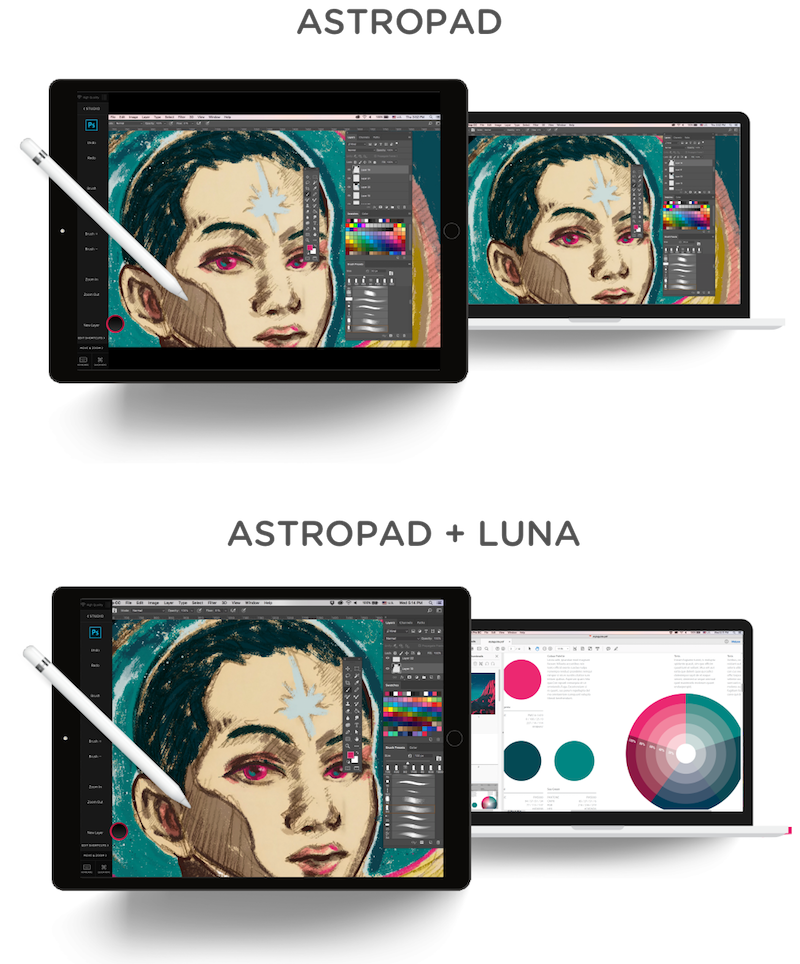 Setting up your workspace with Astropad and Luna Display
Getting started is easy — all you need is the Luna Display key and the Astropad apps:
Make sure that your Mac and iPad are using the same Wi-Fi network or connected via USB.
Launch the Astropad Mac and iPad apps.
Plug in the Luna Display key. Astropad will automatically recognize your iPad as a second display.
Luna expands Astropad's capabilities