Luna Display is the Perfect Portable Office and Remote Work Tool
Picture a portable office that fits neatly into a small, travel-scarred backpack.
Now imagine slinging that pack slash travel office over your shoulder, grabbing a thermos filled with your favorite hot beverage, and trekking off to exotic new locales of work and adventure — from deepest Peru to that second-hand bookstore with the laid-back vibe just around the corner.
That's the magic of being a digital nomad and having a portable office. You can go big and bold. Or you can start small.
And while making the big dream happen might take some work and planning, all it takes to get started are the right remote working tools: like Luna Display.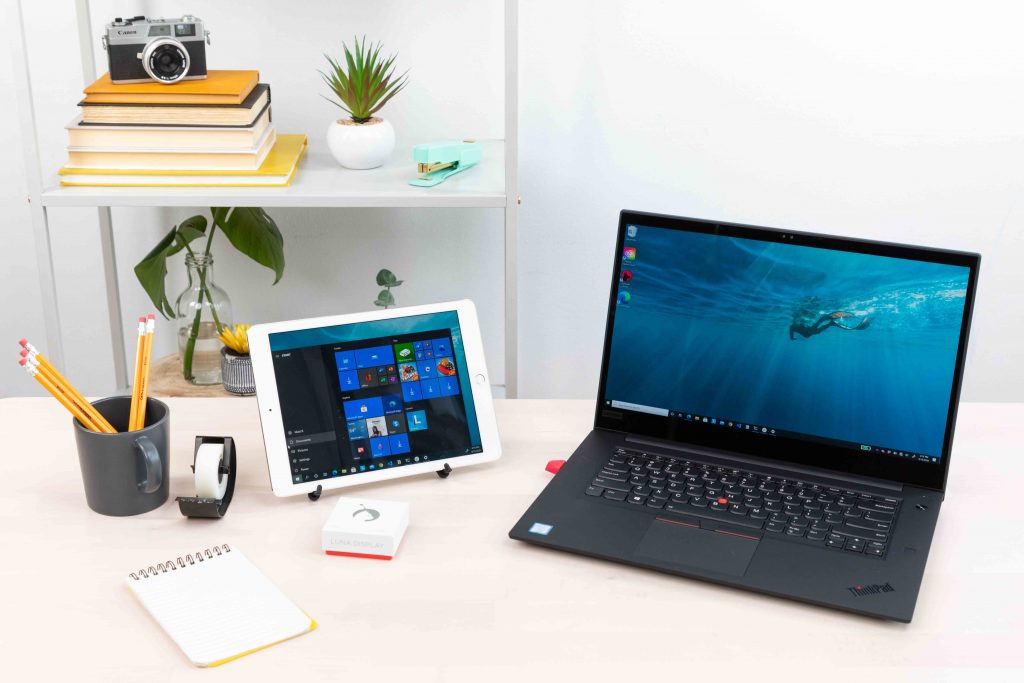 Here's how you assemble your dream line up of remote work tools:
Eliminate redundancy
Choose remote working tools that give you the most possible options with the least possible size and weight.
Ditch the portable second monitor
Until recently, the only way to get enough screen real estate for complex work was to lug a portable monitor for a laptop around with you. Luna Display eliminates this problem.
Minimize compromise
This one is key! Building the right portable office isn't just a logistical puzzle. It's also about choosing remote work tools you can customize to fit exactly how you like to work.
Follow your wandering star.
→ Get Luna Display
Luna Display is the remote work tool that helps you work anywhere
Luna Display is a vital piece of your portable office puzzle if you feel you're stuck at your desk because you need lots of screen real estate.
Here's how Luna Display becomes a crucial part of your travel office:
Plug Luna Display into your laptop.
Fire up the Luna Display app on your iPad.
Use your iPad as a fully-functional second monitor.
With a remote working tool the size of a thumb drive, you have instant access to a wireless, low-latency, high-definition second monitor via your iPad whenever you need it.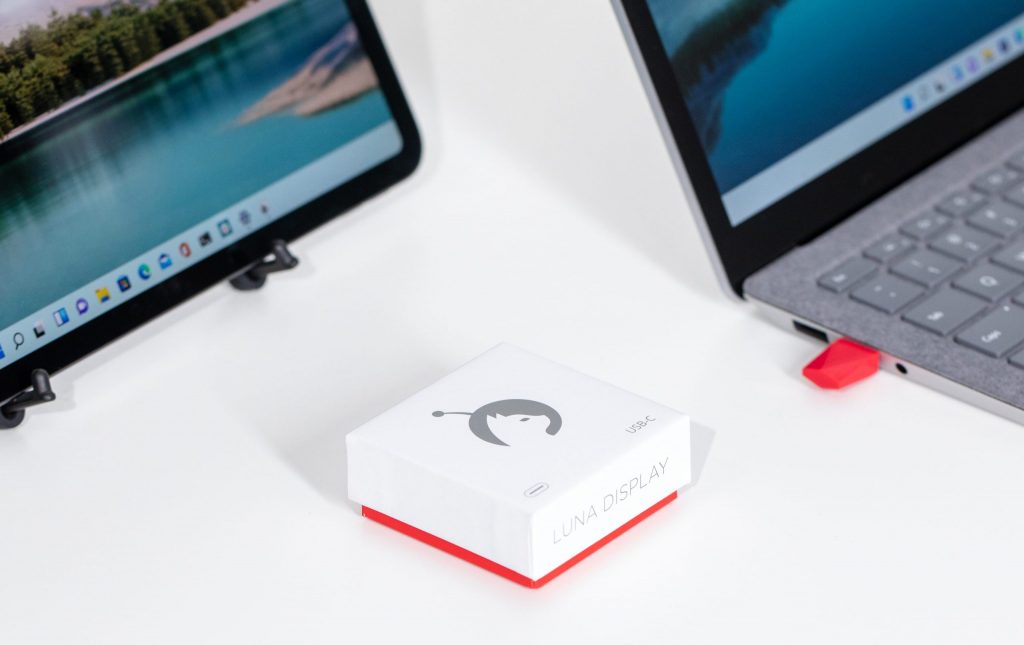 Smaller travel office = more freedom
If you already own an iPad, the only extra gear you have to carry will fit into that tiny (and hitherto useless) pocket of your jeans. The make or break factor in a workable portable office is the size and weight of what's in your pack.
👉 Luna Display gives you all the extra functionality of a second screen with no redundant weight or hardware.
Versatile portable office = more productivity
The huge side benefit of traveling with an iPad in place of, say, a portable monitor for your laptop, is that your iPad is so much more than a mere display. Side by side with Luna Display, your iPad can offer any number of supporting software.
With Luna Display your travel office can have everything from a map to get you to that next elusive location to a full suite of remote work tools.
👉 A digital nomad's best friend is versatility. A portable second monitor performs just one task. Your iPad can transform into a travel office and remote work tool to perform thousands of tasks.
A truly portable second monitor = go where your heart leads
Our community of traveling artists reminds us of this fact all the time: portability isn't the ultimate goal if you're a digital nomad creative. The real reason Luna Display works as a travel office solution is that it gets you unstuck.
👉 A standard portable monitor for a laptop sets limits on where and how you work. Luna Display gives you full freedom to play and work where you're most inspired.
To work anywhere you have to start somewhere
Luna Display is…
A portable office that doesn't cost much
You can sink a lot of money in setting up your portable office. Digital nomadism is an industry these days, especially post COVID. Luna Display is a fraction of the cost of a portable monitor for your laptop. Get started without busting your bank account.
A remote work tool that won't complicate your life
Used to using an iPad? Then setting it up as your second display is about as difficult as downloading an app and finding your laptop's plugin port. To simplify your life it's smart to fill it with remote work tools that are easy to learn and use.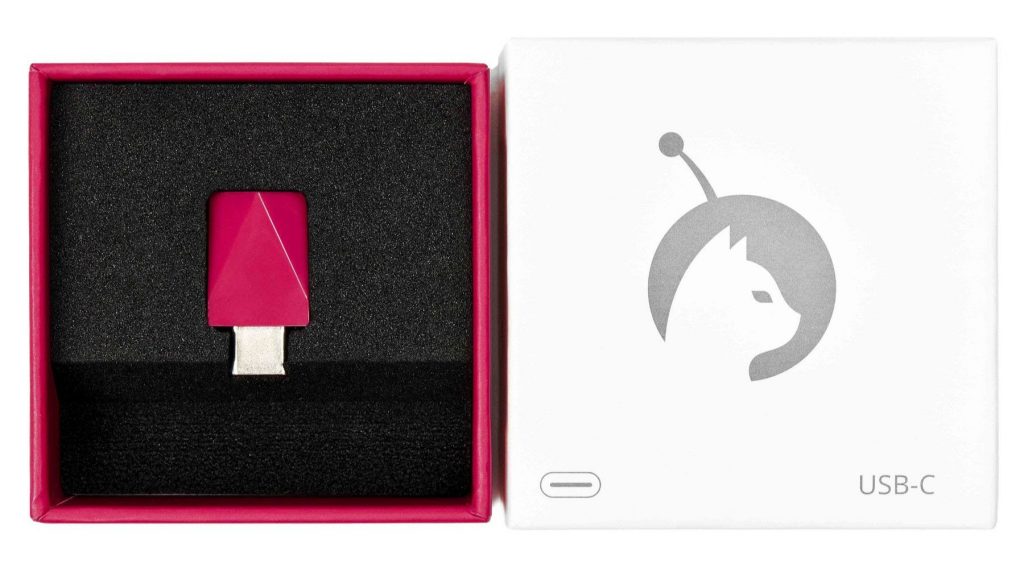 A travel office that won't weigh you down
Move from place to place with less stuff on your back:
| | | |
| --- | --- | --- |
| | Portable monitor for laptop | Luna Display |
| Size | 15 inches by 10 inches | 1/4 inch by 1 inch |
| Weight | 2 pounds | 2 ounces |
| Cables required | HDMI or USB-C cable required | No cable required |
Luna Display will help you create freely
At Astropad, we've always been eager to think differently about the creative process. Working in close collaboration with our community of wandering creatives — people like you, probably, if you're reading this! — we've built Luna Display to give you the creative freedom to think, draw, and create anywhere.
Capture portraits on a busy street corner.
Paint landscapes on a mountain top.
Mold your tech to fit your way of seeing the world.
Portability isn't the point. And it isn't enough. Luna Display helps you get cool stuff done in interesting places. And if that sounds like your personal travel office Xanadu, then Luna Display may very well be your Olivia Newton-John.
Where next, wandering one?
Ditch your desk with Luna Display.