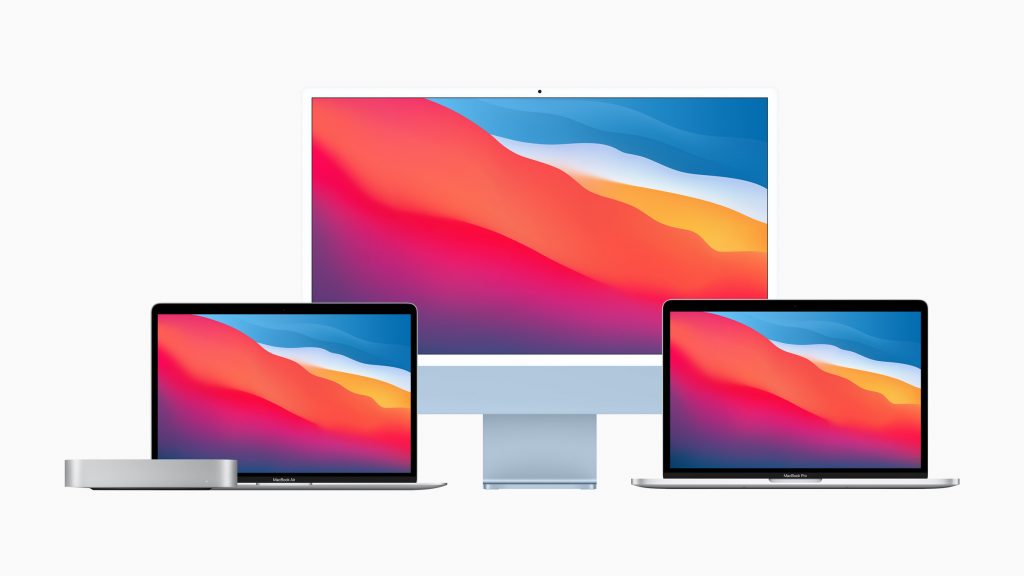 What is Apple's Target Display Mode?
Target Display Mode was an extremely popular feature that allowed older macs to be used as external monitors for newer macs. However, Apple killed off Target Display Mode a few years back because it required too many Thunderbolt ports on newer model macs. At Astropad, we've created a workaround to bring back Target Display Mode.
No signs of a Target Display Mode revival from Apple
During Apple's April event a few weeks ago, there was still hope that Target Display Mode would see a revival. According to 9to5 Mac, Target Display Mode was last supported in the mid-2014 iMacs and has since been discontinued.
But despite the latest iMac updates, many people were disappointed to hear no mention of Target Display Mode. Especially when the Target Display Mode feature could add a lot of value to the growing lineup of M1 Macs.
Update: In June 2021, Apple announced a new feature called AirPlay to Mac coming to macOS Monterey in late 2021. → Luna Display vs AirPlay to Mac
Luna Display's third-party Target Display Mode workaround: Mac-to-Mac Mode
To fill the gap with Target Display Mode, today we're releasing a new update for Mac-to-Mac Mode. Mac-to-Mac Mode allows you to use any Mac as a second display, with full trackpad and keyboard support for both devices.
Mac-to-Mac Mode saves old Macs you may have thought had become useless. Time to dust off those old Macs and turn them into second monitors using Luna Display.
The combinations are nearly endless:
Mac mini + MacBook ◻️ → 💻 (Yes, you can even use your MacBook as the main display for your mini!)
Luna Display will continue to look at ways to make our Target Display Mode workaround even more effective for users. It's our goal to create a Target Display Mode alternative that works even better than Apple's original product. We're dedicated to creating products that enhance workspaces and improve the lives of our customers.
Mac-to-Mac now supports Ethernet and Thunderbolt connections
Previously, Mac-to-Mac Mode only worked over Luna's wireless connection. With the free Luna Display v4.5 update, Mac-to-Mac Mode will also support Ethernet and Thunderbolt connection between Macs.
This will improve the Mac-to-Mac Mode experience for users that have limited WiFi connection or prefer to not connect wirelessly, as they'll now have the option for a wired connection.
What's new in Luna Display 4.5
Mac-to-Mac Mode now supports Ethernet and Thunderbolt connection between Macs
Primary Luna app now shows a battery indicator for the secondary device
Secondary Mac keyboard enhancements: key repeats are properly working
Refreshed macOS app icons
Retina support on M1 is more reliable now
In the iOS app: enhanced compatibility with 2020 iPad Air
General bug fixes and improvements
Note: Mac-to-Mac Mode requires the Luna hardware component.