Release Notes: Astropad Studio 1.8
Portrait Mode
We're so excited to finally bring you this feature! Rotate your iPad to automatically adjust Astropad's orientation to portrait mode.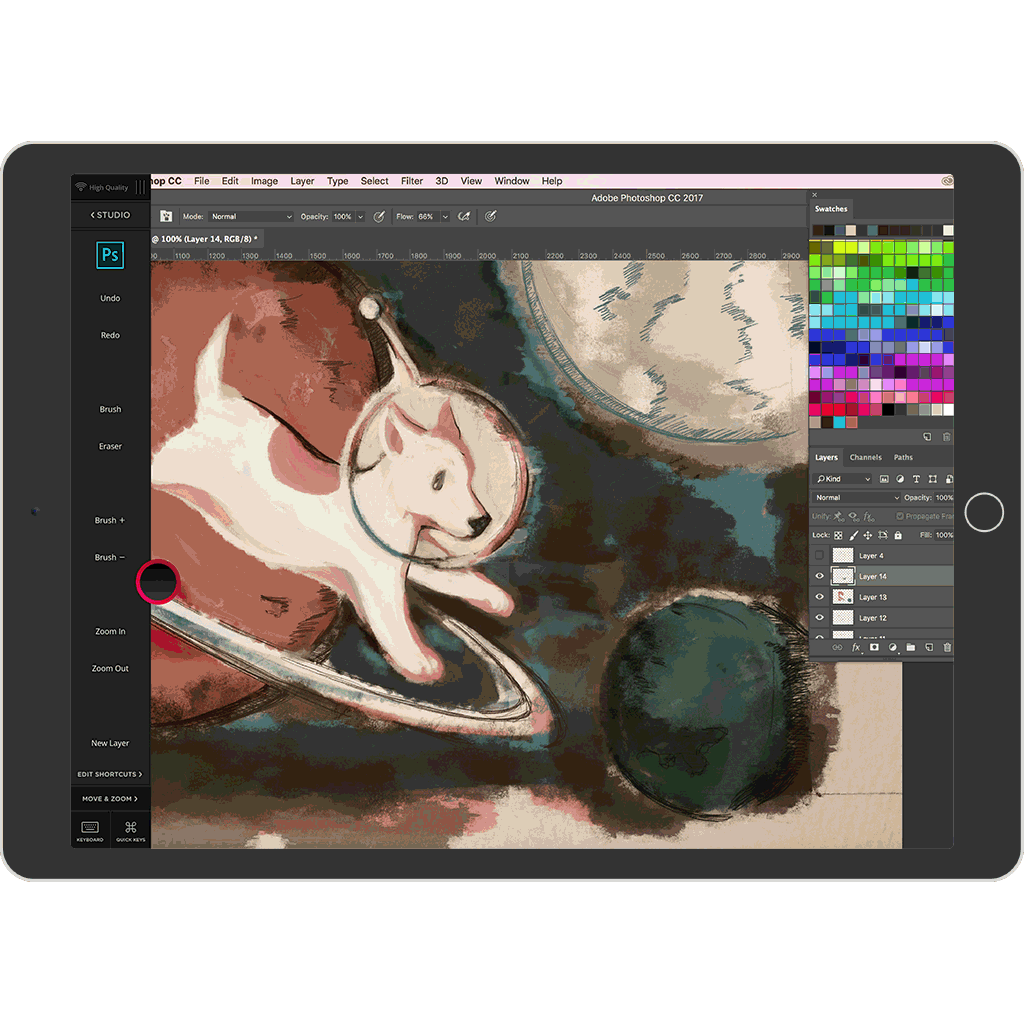 WiFi Performance Enhancements
Astropad's Velocity Control analyzes network conditions dozens of times per second to balance image quality and latency. With the latest improvements to Velocity Control, you'll notice speeds 2x to 4x faster over WiFi.
Sidebar App Icons
Astropad's sidebar will now display your Mac app icons! When you have your workspace shortcuts open in the sidebar, simply tap the icon at the top of the sidebar to easily switch between Mac programs.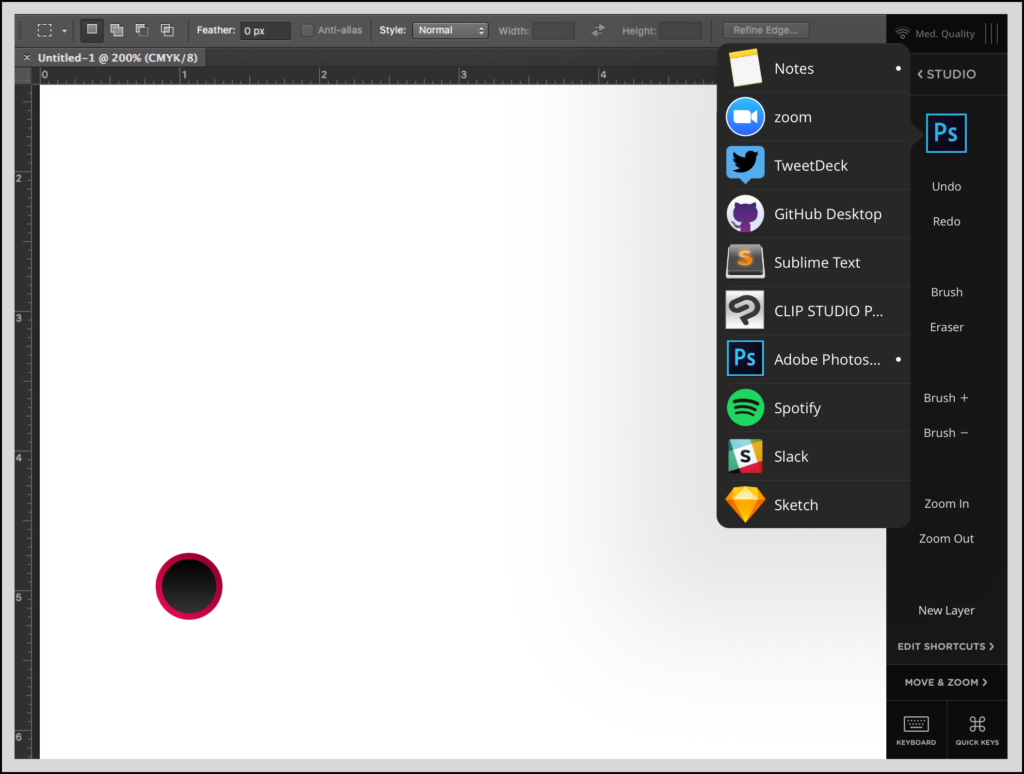 Chinese Localization
For our friends in China, Astropad Studio is now available in Chinese! If your iPad is set to Chinese, Astropad will automatically switch languages.
Expanded Program Gesture Support
We added panning and zooming gesture support for the following programs: GIMP, FireAlpaca, and CorelPainter 2018
Required Mac and iPad App Update
This release requires you update both your Mac and iPad. Visit the iOS App Store to update your iPad app. If you aren't automatically prompted to update the Mac app, you can download the latest version here: astropad.com/hello