After months of development and testing, we're pleased to release a major update with Luna Display 5.3:
⚡️ Peer-to-Peer networking for Mac: Bypass your router for faster, smoother wireless performance.
🔌 USB Support for Mac-to-Mac: Now, you have the option to connect two Macs via a USB cable.
🏎 30% Faster Liquid Engine: Faster performance over all connection types.
Keep reading for all the features, system requirements, and how to enable peer-to-peer connection.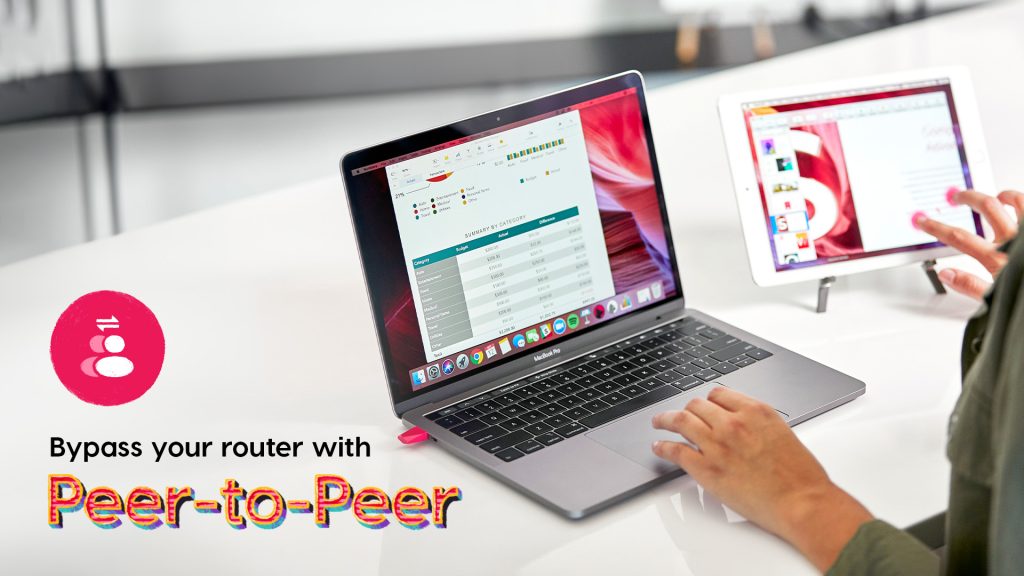 Peer-to-Peer bypasses your router for faster wireless performance
WiFi networks can be frustrating. There are lots of variables that can negatively impact Luna Display's performance over WiFi — like if you're working far from your router, have an old router, or using a locked-down corporate network.
Peer-to-Peer connects your iPad directly and wirelessly to your Mac. Peer-to-Peer cuts out the middle man (your WiFi router), which means better wireless performance!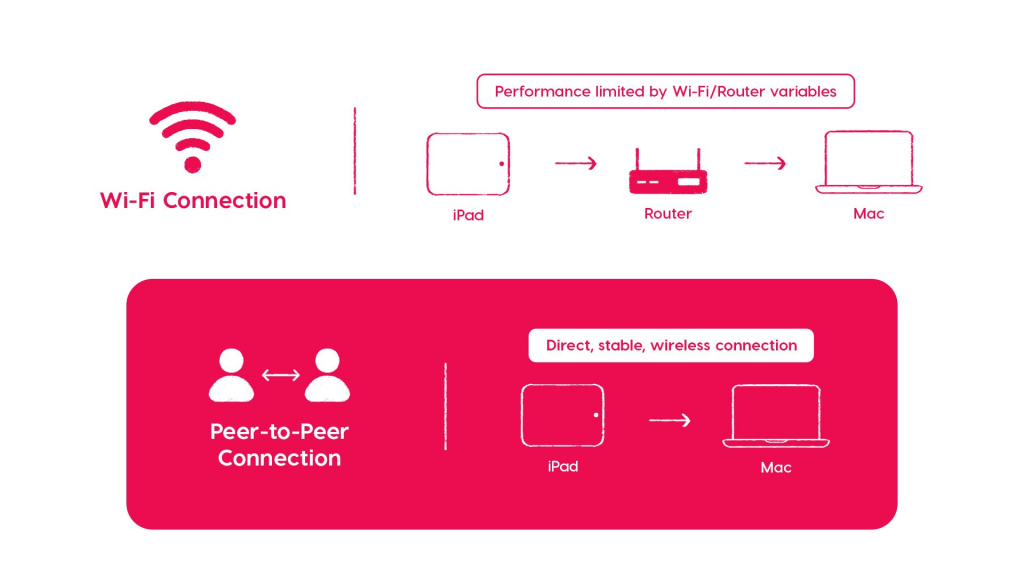 Bypass your router: If your WiFi router is far away or outdated, you can enable Peer-to-Peer for a direct, wireless connection.
Reduce latency: A direct connection between your Mac and iPad means faster input transfer between devices. You'll notice smoother, faster drawing!
Works even if you don't have WiFi: If you're working in a location where WiFi isn't available (like a coffee shop), you can still connect your Mac and iPad wirelessly via Peer-to-Peer.
⚠️ Peer-to-Peer is only available for Mac users. This feature requires iOS 13 and MacOS 10.15 or later. We looked into supporting Windows, but Apple's Peer-to-Peer implementation only works with other Apple devices.
How to enable a Peer-to-Peer connection
You can adjust Luna Display's connection settings before your apps connect, or while your apps are already connected.
🏁 Before you start, verify that WiFi is enabled on both your Mac and iPad. The WiFi acts as an antenna so that the two devices can talk to each other.
⛔️ If your devices are incompatible, Peer-to-Peer will be automatically greyed out as a connection option.
How to enable Peer-to-Peer before your apps have connected
From the Primary Mac app: On the discovery screen on the Primary Mac Luna Display app (before the apps connect), click on Connection Options (on the top right side). There will be options for Peer-to-Peer and WiFi. Select Peer-to-Peer.
How to switch to Peer-to-Peer after your apps have connected
From the Primary Mac app: Click on the Connection dropdown menu located at the top of your screen selection area, and select your preferred connection.
Also new in Studio 5.3: USB Support for Mac-to-Mac Mode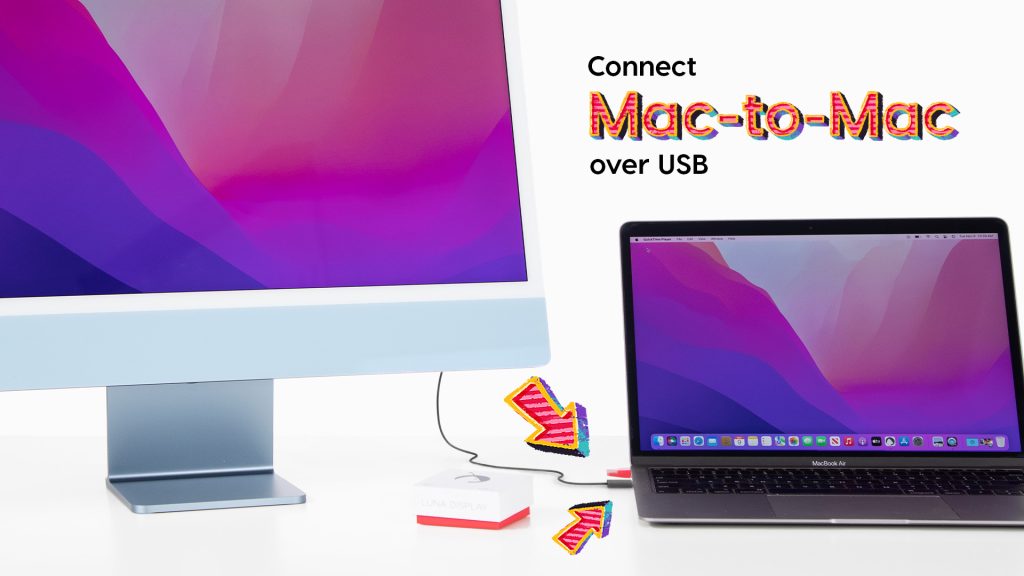 Luna Display 5.3 now supports USB Support for Mac-to-Mac Mode.
Mac-to-Mac Mode allows you to use any Mac as a second display — even older Mac models! That means If you have an unused Macbook or iMac laying around, you can put it to use as a second display with Luna.
Previously, Mac-to-Mac Mode only supported connection between devices via WiFi or Ethernet cable. Now, users will have the option to connect their Macs via a USB cable.
⚠️ System Requirements: USB support for Mac-to-Mac mode requires MacOS 10.15 or later on both computers.

Supported cables include:
– USB-C cables that support USB 3.1 or later
– USB-C to USB-A cables