2021 has been a transformational year for Luna! After a massive two-year engineering effort, this October we officially launched Windows support. Luna's next chapter is just getting started!
Here at Astropad, we take feedback seriously, and we're always open to how we can improve Luna for our community.
So you asked… and we listened! We're ending the year with a BANG and bringing to life some of the top feature requests from our users.
What's New in Luna Display 5.1
4K and 5K Resolution
A highly anticipated request from our users — now you can use your 4K or 5K computer as a second display at the full resolution. 💎 Make the most of every pixel for a super sharp display with Luna. *Note: 5K support requires a USB-C Luna. Resolutions beyond 4K require macOS Big Sur or later.
Refresh rates have the following limitations for 4K and 5K resolutions:
5K @ 30hz on PC
5K @ 45h on Mac (Big Sur required)
4K @ 60hz on Mac & PC
You can also customize your refresh rate for your resolution to accommodate your workflow in Luna's Preferences tab. → Learn More

PC-to-Mac Mode
PC, meet Mac. 🤝 Get the best of both worlds in a cross-platform workspace with PC-to-Mac Mode. Use any Mac as a wireless second display for your PC.

If you wish to use a wired connection for PC-to-Mac Mode, we recommend an ethernet connection for the best performance.
Magic Keyboard Support
Now you can use a Magic Keyboard and trackpad with your iPad while using Luna Display. This new feature works for both Mac and PC.
Teleprompter Mode for PC
Pair Luna Display with a beam splitter to give direct eye contact during video calls. Teleprompter Mode automatically flips your display image, so that your beam splitter reflects the correct image orientation. It's perfect for professional meetings, online teaching, or interviews. → Learn More
To enable Teleprompter Mode, go to the Preferences menu in Luna's desktop app. Navigate to the <Advanced> tab. Check the box to <Enable Teleprompter Mode>. When this mode is enabled, your second display will appear upside-down. Please note that direct touch interaction is not supported in this mode.
Office Mode for PC
Designed for users who commonly work in an environment where multiple people are using Luna. With Office Mode enabled, Luna will no longer automatically connect to the first computer it finds on the network. Instead, you must either connect via Wi-Fi Manual Connect, or USB cable. → Learn More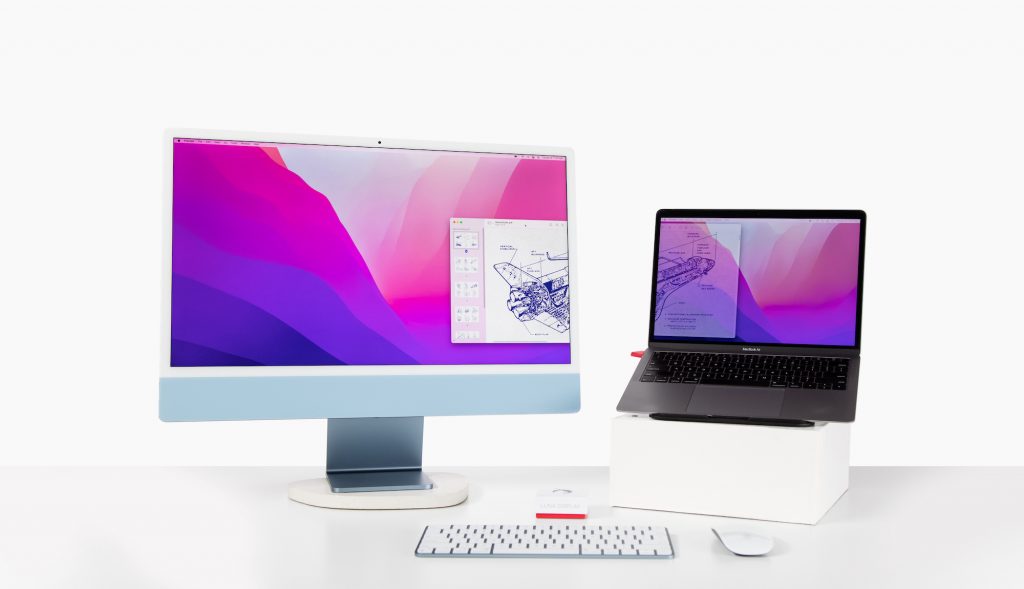 System Requirements
Primary PC: Microsoft Windows 10 64-bit, Build 1809 or later
Primary Mac: macOS 10.11 El Capitan or later
Secondary Mac: macOS 10.11 El Capitan or later
4K/5K Display: macOS Big Sur or later; USB-C Luna
iPad: iOS 12.1 or later
Recommended WiFi/Network: 802.11n or wired ethernet
How to Update
This release requires that you update both your primary and secondary Luna apps.
Update your Luna primary app

Open your Luna primary desktop app (on your Mac or PC). You will automatically be prompted to update to the latest version.
If the desktop app doesn't automatically update, you can download the latest version below.

Update your Luna secondary app

Visit the iOS App Store to update your iPad app.
If you're using a Mac as a secondary display, open the app and you will automatically be prompted to update. If the secondary app doesn't automatically update, you can download the latest version below.