ZBrush is the most advanced software for 3D sculpting. It features an extensive range of tools for manipulating organic 3D shapes, making it a popular tool for character design.
ZBrush is available for Mac and Windows, but there is not a version of ZBrush available for the iPad. That's where Astropad Studio comes in!
Mirror ZBrush on your iPad with Astropad Studio
Astropad Studio mirrors your desktop on your iPad so that you can work directly in 3D programs like Blender and ZBrush on your iPad.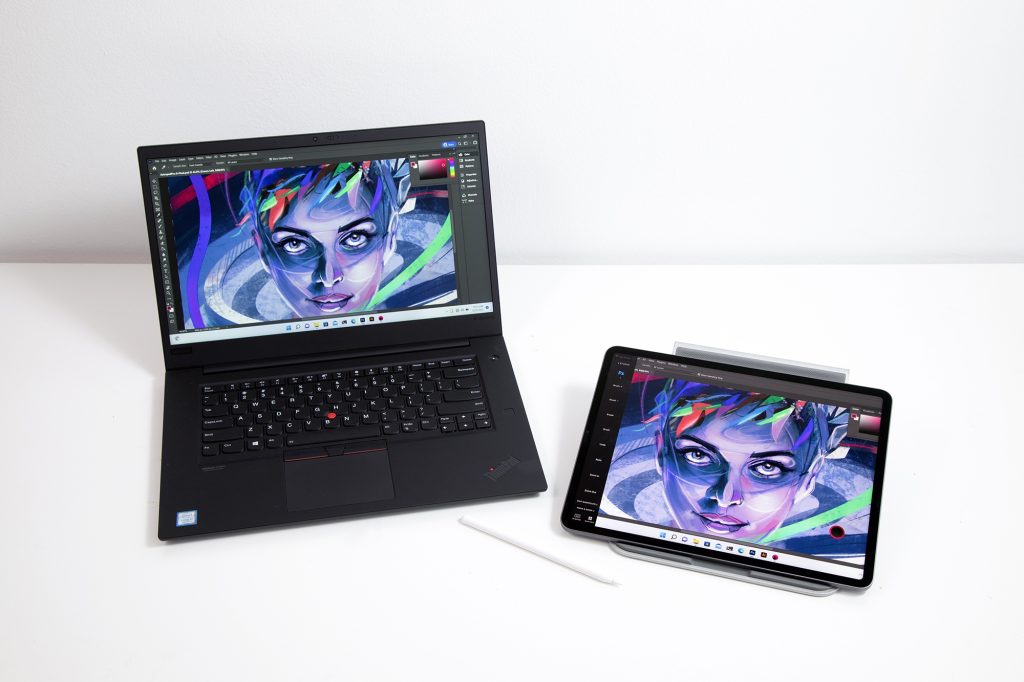 Touch gestures for ZBrush on iPad
Astropad Studio supports gestures for panning, zooming, and rotating the 3D canvas in ZBrush.
Two-finger pinch: Zooms the canvas
Two-finger pan: Rotates the canvas
Three-finger pan: Pans the canvas
There are also tap gestures available to quickly undo/ redo your work.
Two-finger tap: undo
Three-finger tap: redo
Default shortcuts for ZBrush on iPad
Astropad Studio includes a sidebar with easy access to your favorite shortcuts. We've pre-loaded the sidebar with default shortcuts when you are using ZBrush:
Undo (Ctrl/ Cmd + z)
Redo (Ctrl/ Cmd + Shift + z)
Move (w)
Scale (e)
Rotate (r)
Edit (t)
Clear viewport (Ctrl + n)
The shortcuts can also be customized in the Astropad Studio sidebar. In the Edit Shortcuts panel, you can delete, rearrange, rename, and replace any shortcut.
Shortcuts are per-app and savable — so you can save a shortcut set for ZBrush and another set for Photoshop.
Get started today with ZBrush on your iPad
Ready to combine the flexibility of the iPad Pro with the power of ZBrush? Take Astropad Studio for a spin with a free 14-day trial. No commitments, cancel any time.
Mirror any desktop app on your iPad
Works with both Mac and PC
Build your own shortcut panel, custom gestures, and custom quick keys
Fine-tune your Apple Pencil pressure curve and pressure smoothing
Connects over WiFi or USB cable