How to Use Astropad and Luna Display Together
Astropad mirrors your desktop display, and Luna extends your desktop display.
For digital artists looking to streamline their workflow, Luna Display is the perfect hardware companion for Astropad Studio. Luna makes the most of every iPad pixel — with full Retina quality, you aren't limited by the size of your desktop display.
When you use Astropad and Luna together, you turn your iPad into a second display (with Luna) that also works as a fully functional graphics tablet (using Astropad).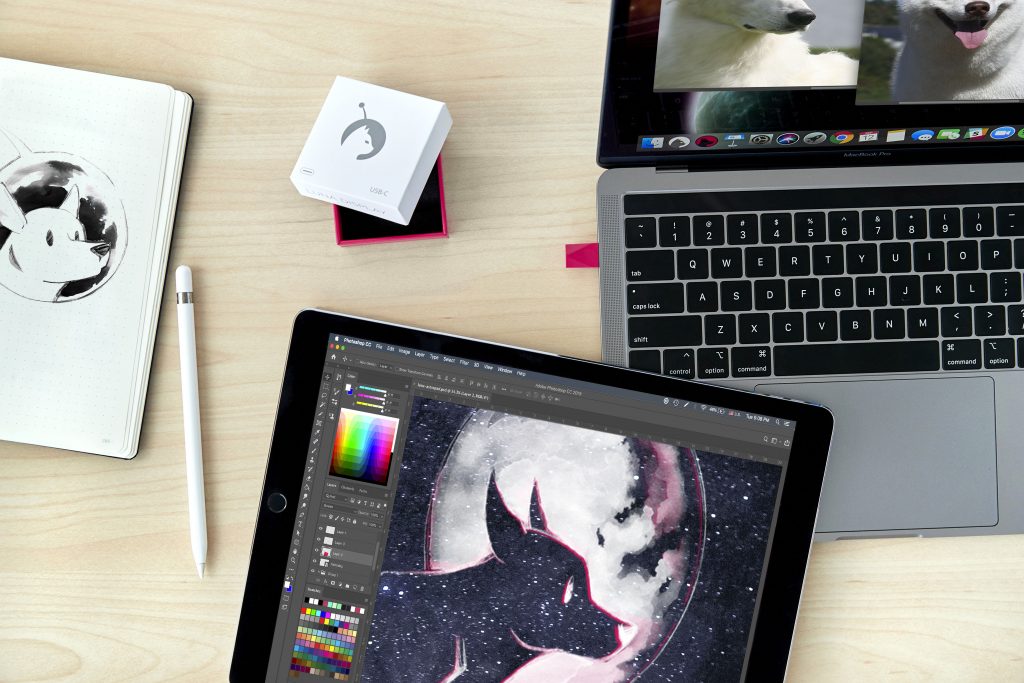 Astropad studio brings rich features designed for artists to Luna Display
This setup offers the best of both worlds by combining Luna's high-resolution display performance with Studio's customizable features. Here's a glimpse at what Astropad has to offer:
Touch panning and zoom, including canvas rotation
Keyboard support, including a built-in onscreen keyboard (complete with top-row function keys and modifier quick keys)
Customizable workspace sidebar with unlimited per-app shortcuts
Magic Gestures: Customizable gesture shortcuts → Learn More
Stroke Lab: Customizable pressure curve and pressure smoothing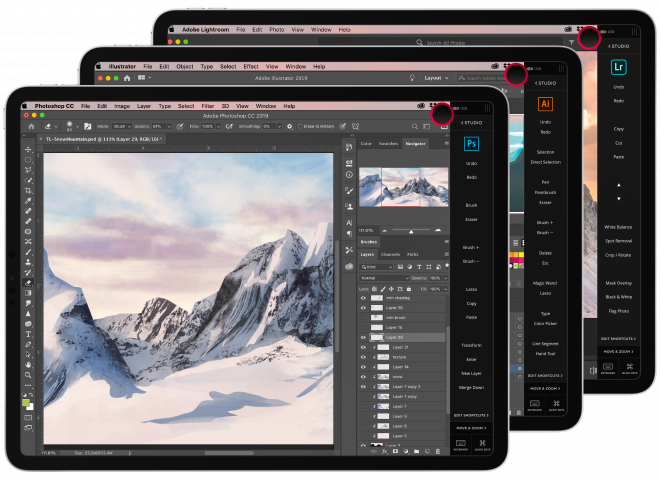 minimum requirements
Mac: Mac must be a 2013 model or later, and running macOS 10.11 (El Capitan) or later
If using Astropad Standard: iPad must be an iPad Mini, iPad Pro, or iPad Air model running iOS 9.1 or later.
If using Astropad Studio: iPad must have Apple Pencil support — this includes iPad Pro models, iPad Air 3rd generation, iPad mini 5th generation, and iPad 6th generation or later.
Luna Display dongle: Luna Display USB-C or Mini DisplayPort unit that plugs directly into the Mac port. The Luna Display apps are not required.
Astropad Studio and Standard apps: Mac and iPad apps (available on our App Downloads page)
setting up your workspace
Launch the Astropad Studio app on your Mac and iPad
Plug in your Luna Display hardware. The Luna Display apps are not required; the Luna hardware will automatically start working in tandem with Astropad Studio.
The Luna Display settings menu will automatically appear alongside the Studio menus.
You're good to go! Your iPad is now an extension of your Mac desktop.
get started with Luna Display