Apple Pencils are ergonomic, functional, and full of features that will push you toward your creative goals. But before you supercharge your notetaking abilities and transport your creative ideas to the digital realm, you have to learn how to turn an Apple Pencil on.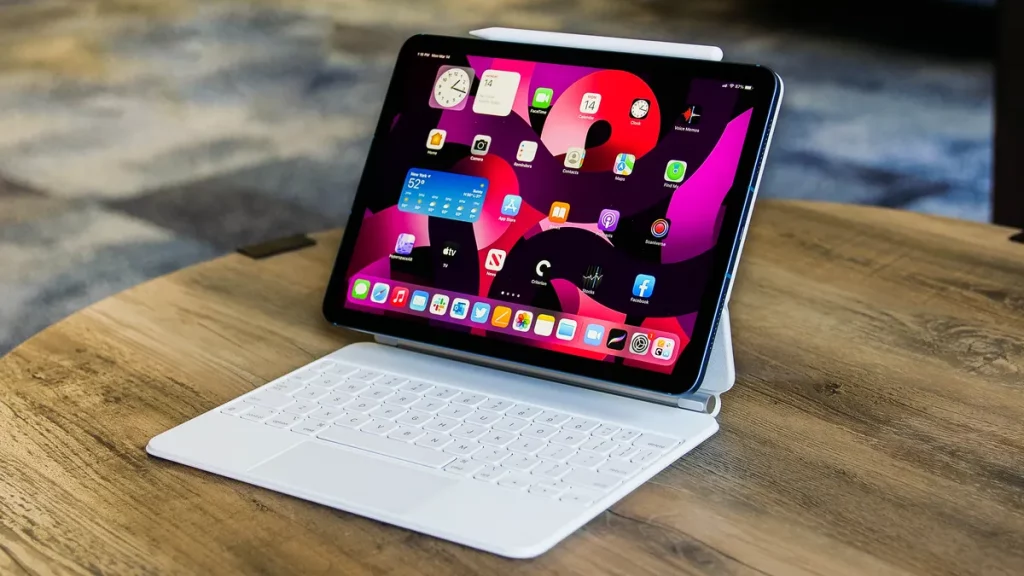 Differences Between Apple Pencil 1 & Apple Pencil 2
Apple released the Apple Pencil 1 in 2015 and the Apple Pencil 2 in 2018. The first stylus takes a more manual approach to charging and pairing. There is a lightning connector on the end of the stylus that is hidden by a cap and separated from the rest of the pen with a sleek silver tab.
The Apple Pencil 2 is on the other end of the spectrum. Instead of a lightning connector, it has wireless pairing capabilities. There are no cables, connectors, or adapters required.
Read Which Apple Pencil is Better? to explore all the differences between the 1st and 2nd generation Apple Pencil.
How to Turn on Apple Pencil 1?
To pair your Apple Pencil 1 to your iPad, you need to follow these steps.
Go to "Settings" then "Bluetooth" and turn Bluetooth on
Remove the cap at the end of your 1st gen Apple Pencil
Plug your Apple Pencil into the lightning connector on your iPad
When the "pair" button appears, press it
Unplug your Apple Pencil and start using it
Once you have completed these steps, your Apple Pencil will remain paired to your iPad until you do one of these three things.
Turn off Bluetooth
Pair your Apple Pencil with another iPad
Restart your iPad
If the battery on our Apple Pencil runs too low, it may automatically unpair from your iPad. You can check the battery on your Apple Pencil by adding the battery widget to your home screen.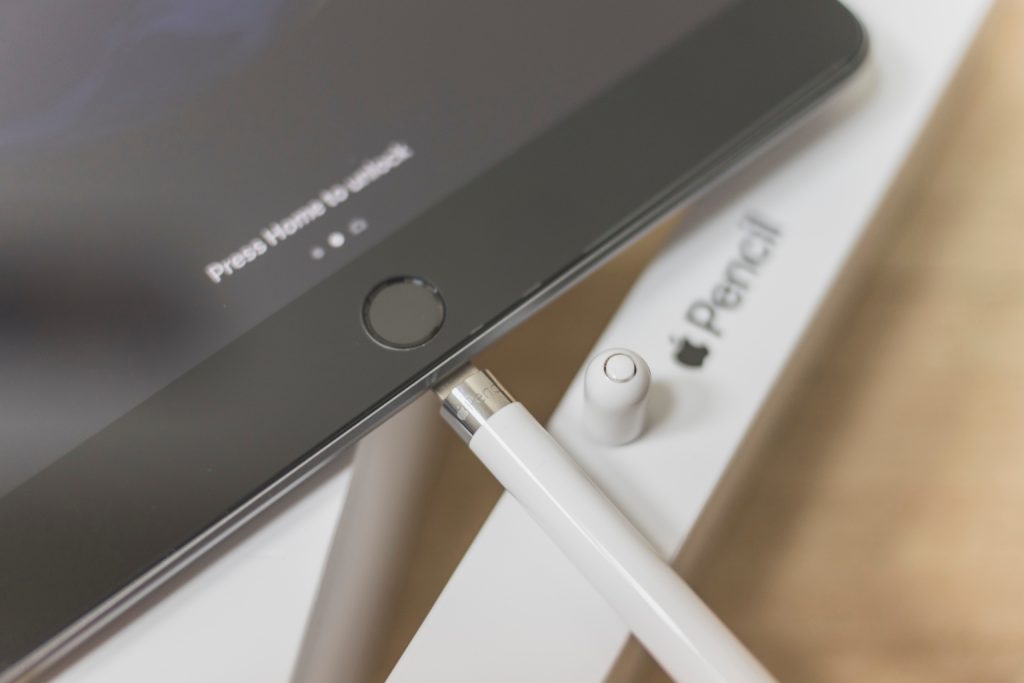 How to Turn on Apple Pencil 1 With 10th Gen iPad?
1st gen Apple Pencils are fitted with lightning connectors. Unlike the other iPads that are compatible with 1st gen Apple Pencils, the 10th gen iPad has a USB-C. To connect your stylus and iPad, you need to purchase a USB-C to Apple Pencil adapter.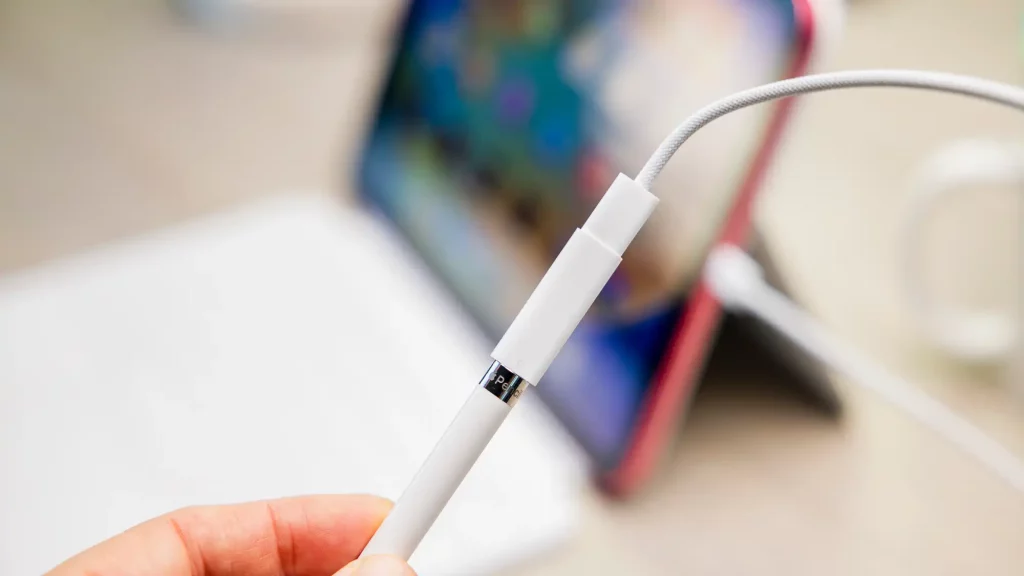 How to Turn on Apple Pencil 2?
Wondering how to turn on Apple Pencil 2? The good news is that it is much easier to pair the newer stylus to compatible iPads.
Go to "Settings" then "Bluetooth" on your iPad and turn Bluetooth on
Press the flat edge of your stylus against the right side of your iPad
If your Apple Pencil and iPad have paired successfully, a notification will pop up at the top of your screen. It should say "Apple Pencil" and show how much charge is in your stylus. Once the notification has popped up, you can remove your stylus and begin using it.
Like 1st gen Apple Pencils, 2nd gen Apple Pencils might unpair if any of the following things happen.
You turn Bluetooth off
You restart your iPad
You pair another Apple Pencil to your iPad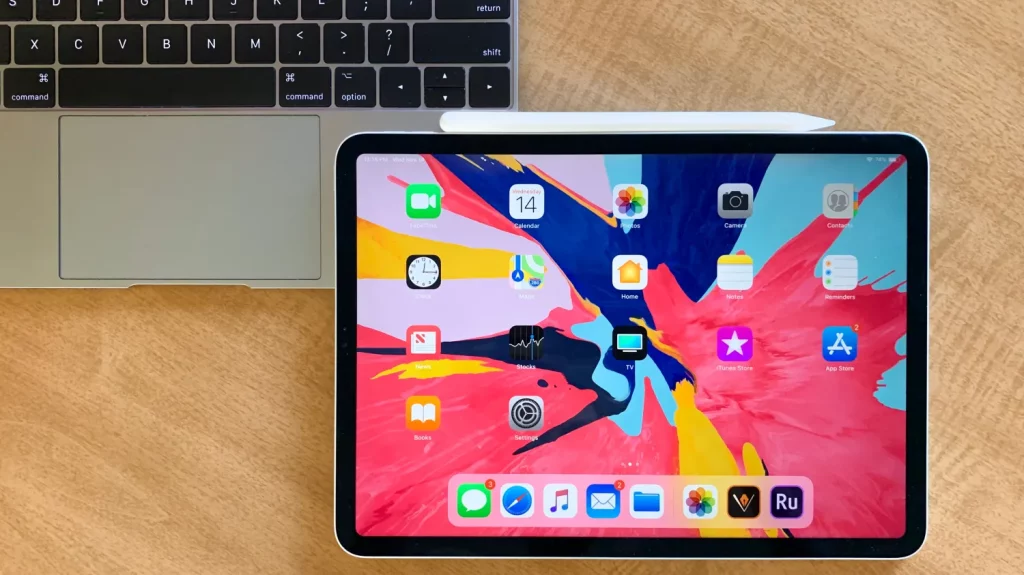 Upgrade your Apple Pencil tip with Rock Paper Pencil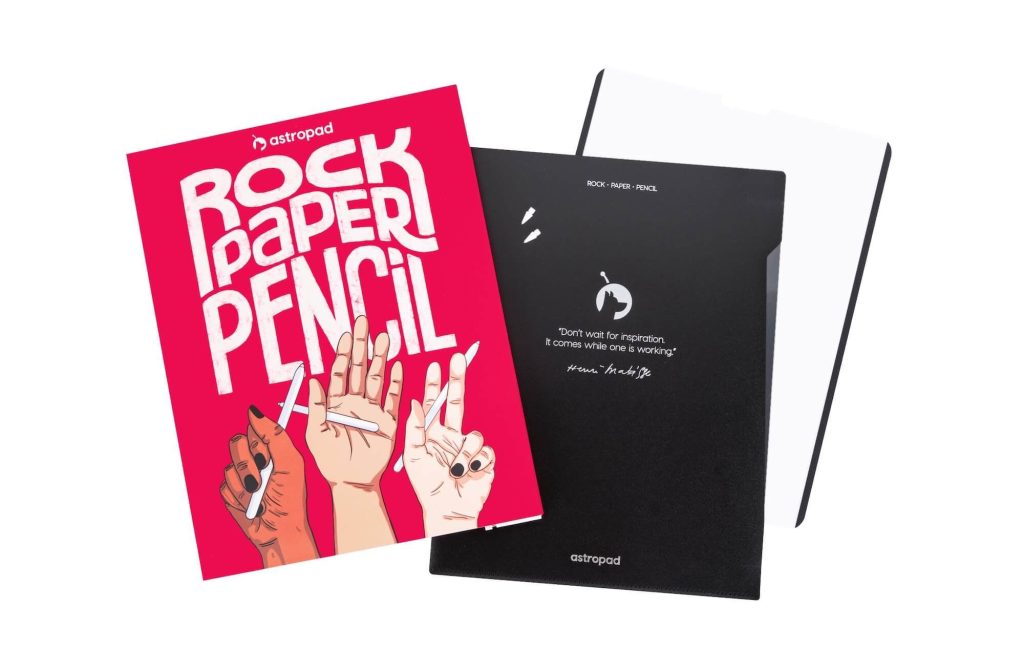 Once your Apple Pencil is connected, you can explore all the brilliant tech that iPads have to offer. If you've invested in an Apple Pencil, chances are that you want to take realistic handwritten notes or even create digital art.
You can use Rock Paper Pencil to enhance your iPad writing/ drawing experience. Rock Paper Pencil combines a ballpoint Apple Pencil tip and a magnetic, matte screen protector. Together, they create the most realistic pen-on-paper feeling for iPad.
Ditch the slip: On its own, the iPad's glass screen is a slippery surface that creates an inconsistent drag on your Apple Pencil.
Smoother, more precise strokes: Rock Paper Pencil adds subtle friction between your screen and Apple Pencil tip, giving you more control with each stroke output.