Earlier this month, Adobe announced the newest features in lllustrator. Astropad users will be excited to hear that there is now an option to control the size of anchor points, handles, and bounding boxes in Illustrator CC18.
This feature will be particularly useful for selecting anchor points with your finger or a stylus in Astropad. You can adjust the size for better visibility and control while creating complex artwork on your iPad.
How to adjust anchor points, handles, and bounding box display sizes
In the top menu bar, click on Illustrator CC → Preferences → Selection & Anchor Display.
You will find an adjustable slider towards the bottom of the Selection and Anchor Display preferences. Move the slider between Default and Max to increase or decrease the size of anchor points, handles, and bounding boxes. Select a size that's comfortable for your setup.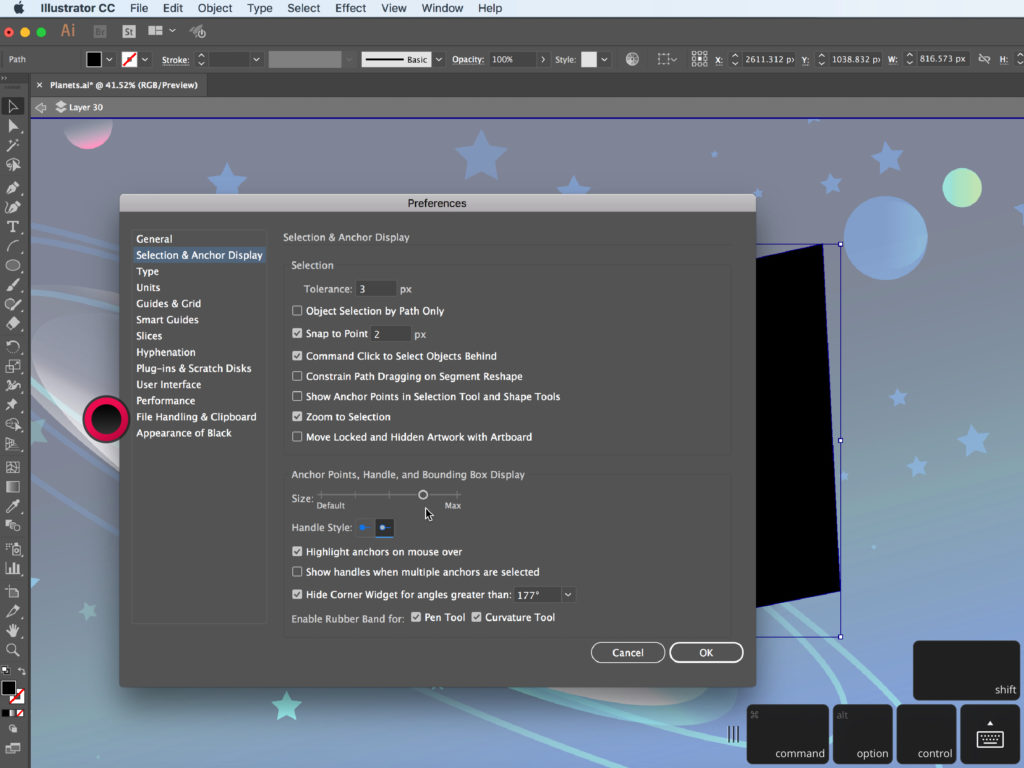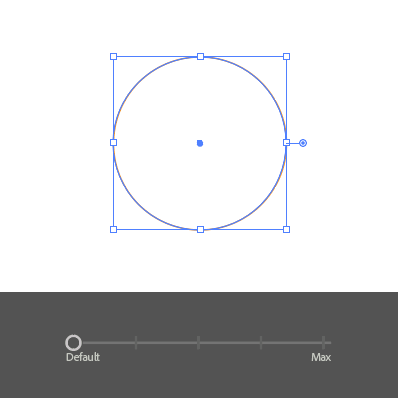 Setting anchor points and handles to a larger size can help you better control create and simplify paths, work with the pen tool, and adjust your objects.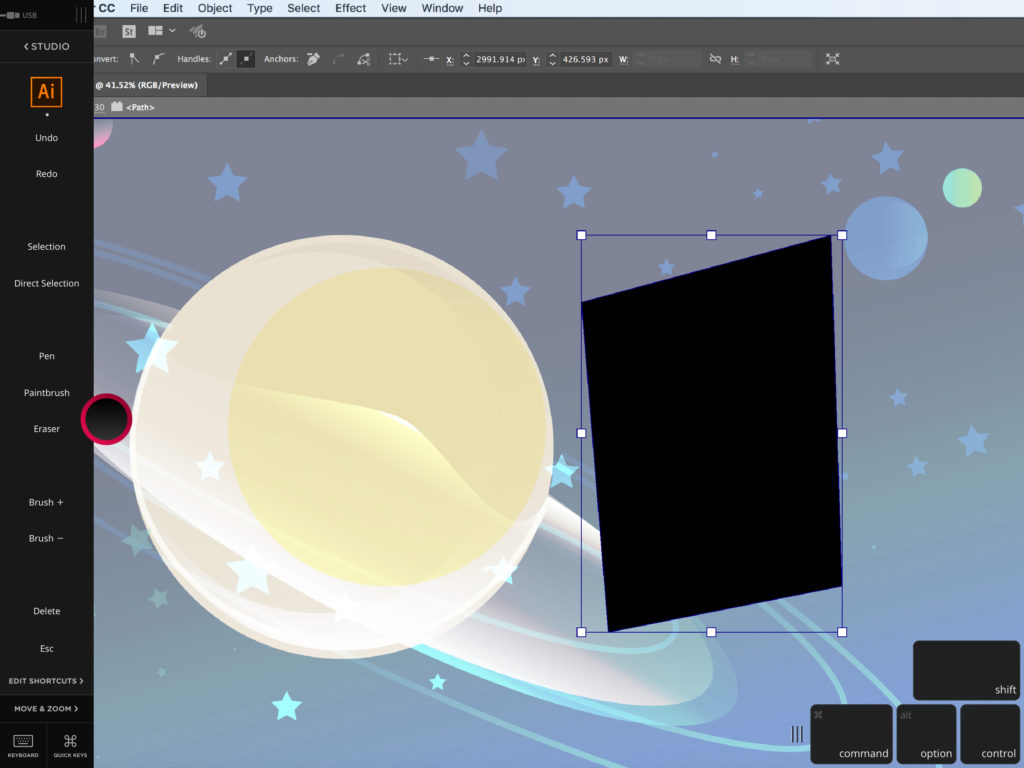 And that's all there is to it! Contact us if you have any other tips for using Illustrator features.
---
You can find more tips for organizing an Illustrator workspace for Astropad here.