Check whether your Apple Pencil needs a charge
Picture this: you have made enough room in your schedule for an hour or two of uninterrupted creativity. But when the nib of your Apple Pencil glides across the surface of your iPad, nothing happens.
There is nothing worse than having no charge in your Apple Pencil. Do you know how to check the battery on an Apple Pencil? Many people don't, and it lands them in sticky situations. Luckily, we know everything there is to know about how to check Apple Pencil battery levels.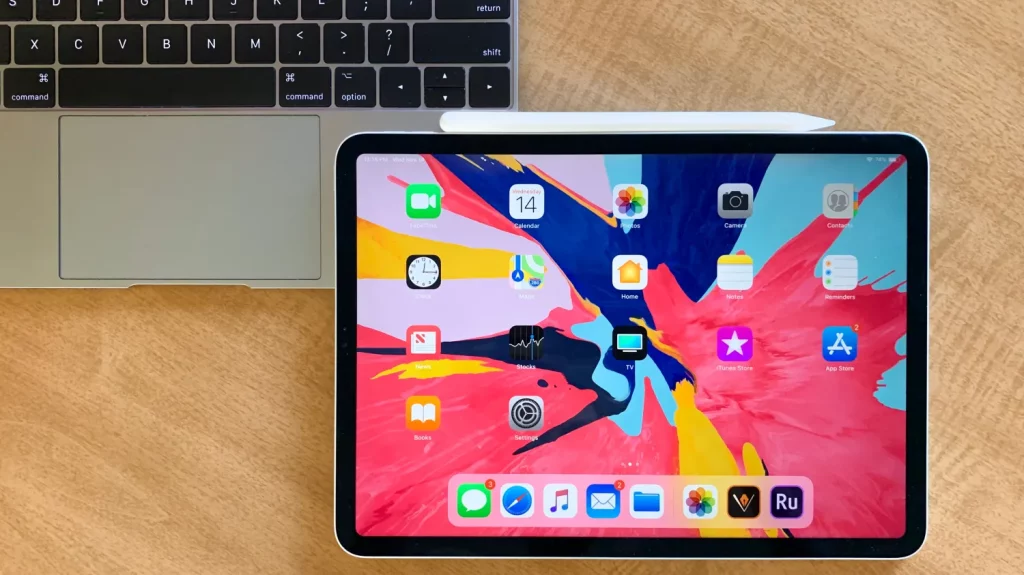 Gen 1 vs Gen 2 Apple Pencil
Apple has created two generations of Apple Pencils. Both come with pressure sensitivity, tilt sensitivity, low latency, and a number of other features that will streamline your digital experience. But there are a few important differences.
The 1st gen Apple Pencil comes with an in-built charger, whereas the 2nd gen stylus features wireless charging. When you research how to check your Apple Pencil battery, you need to bear this in mind. There are different methods for each generation.
4 Ways to Check Your Apple Pencil Battery
1. Pair Your Apple Pencil to Your iPad
The easiest way to check the battery level on a 2nd gen Apple Pencil is to pair it to your iPad. When you pair, connect, or activate your Apple Pencil, a notification will pop up at the top of your iPad screen. It will say "Apple Pencil" and show how much charge is in your stylus.
Here is how to pair a 2nd gen Apple Pencil.
Go to "Settings" then "Bluetooth" and turn Bluetooth on
Press the flat side of your Apple Pencil against the right side of your iPad
When the notification appears, you know that your iPad and Apple Pencil are connected. Even better, you know how much charge is in your stylus.
Learn How to Turn on an Apple Pencil (All Generations) on our website.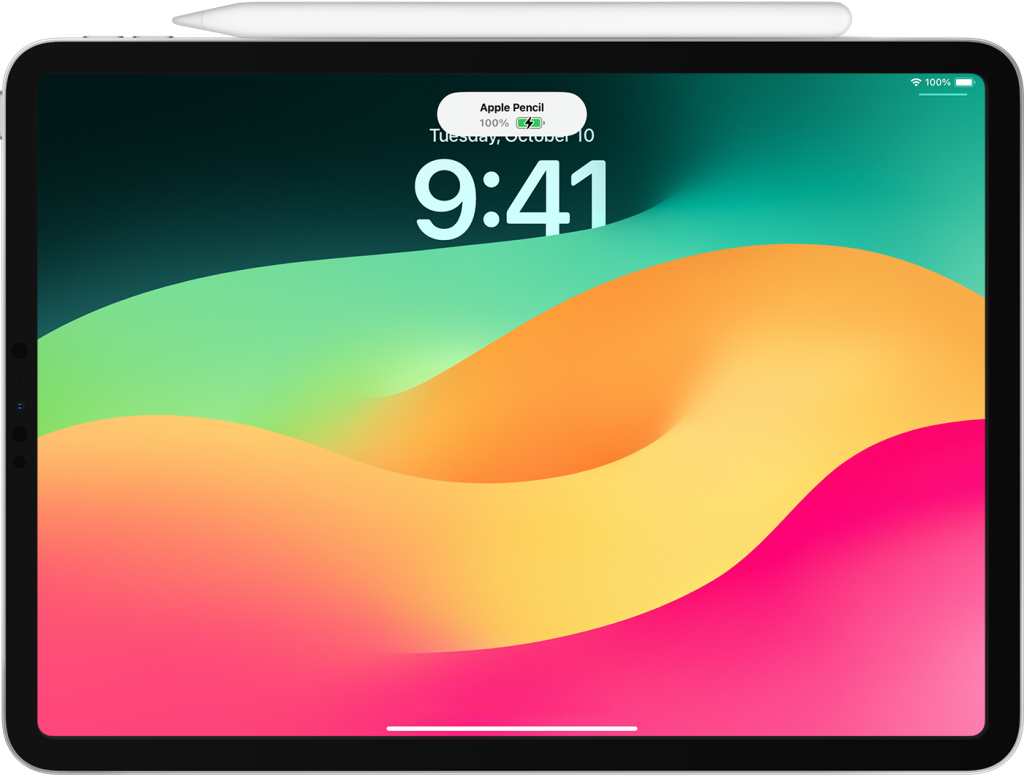 2. Go to Bluetooth Settings
This tip applies to 1st and 2nd generation Apple Pencils, and iOS versions that are older than iOS 15.
If your Apple Pencil is connected to your iPad, you can check the battery level in the Bluetooth section of your Settings app. Your stylus should appear under "My Devices". Simply press the "i" icon next to your Apple Pencil device, and you will be able to see how much charge is in your stylus.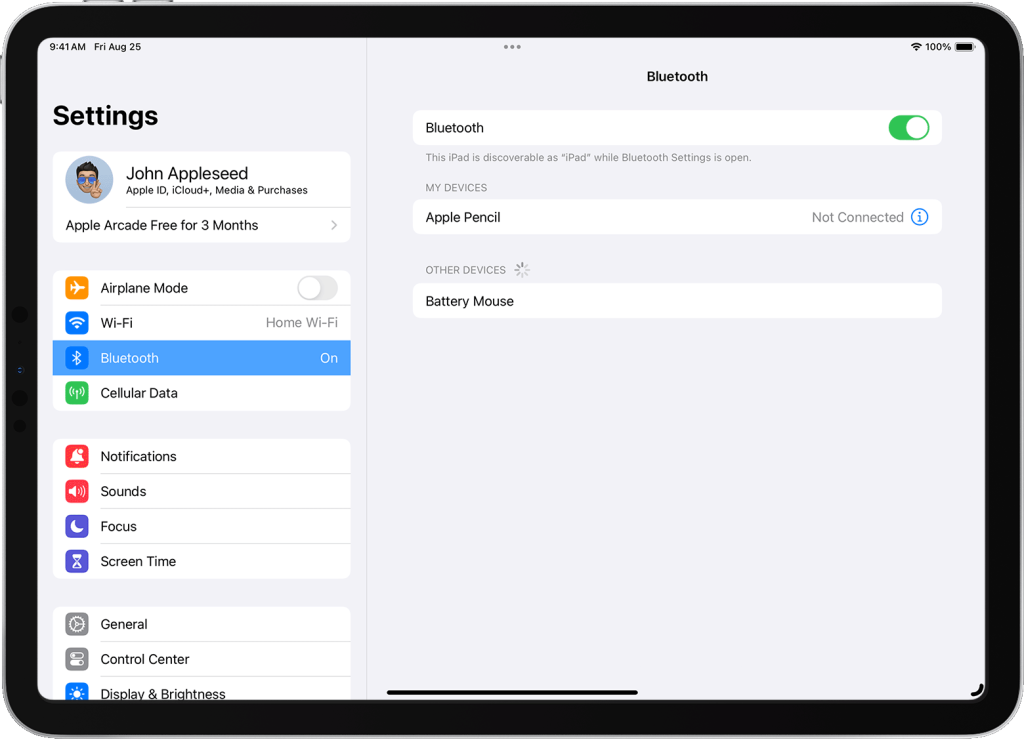 3. Visit the Apple Pencil menu in your iPad Settings
This tip is for iPads that are running iOS versions 15 and newer and applies to both the 1st and 2nd generation Apple Pencils.
Instead of opening the Bluetooth menu in your iPad's settings, scroll down a bit farther down the settings menu until you come across an option that is labeled "Apple Pencil". This Apple Pencil menu will contain the battery level of your Apple Pencil as well as any functionality customizations that are relevant to your generation of Apple Pencil.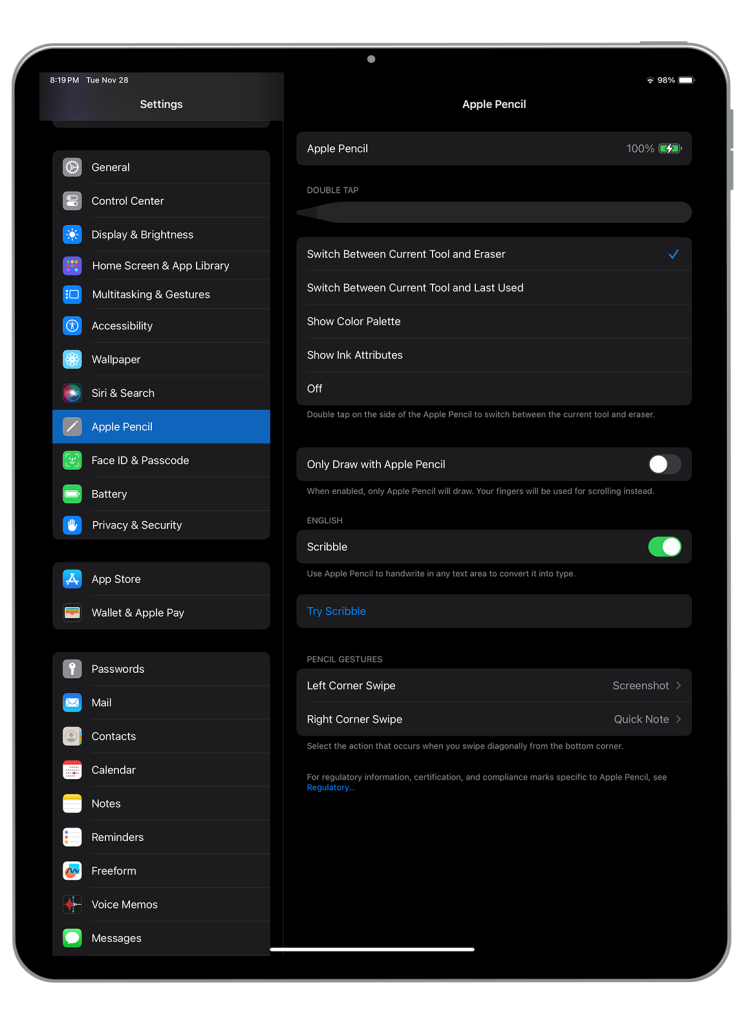 4. Add The Battery Widget to Your Home Screen
The Battery Widget is one of the simplest yet most overlooked ways to check your battery. And, even better, it works for both gen 1 and gen 2 Apple Pencils.
Here is how to install the Battery Widget.
Swipe right from your home screen
Scroll down until you find the "Edit" button
Press "Edit" then find the "Batteries" widget
Tap the green plus button next to the widget
Drag the widget to the top of the page
Now that you have the right widget, you can check your battery level anytime you want.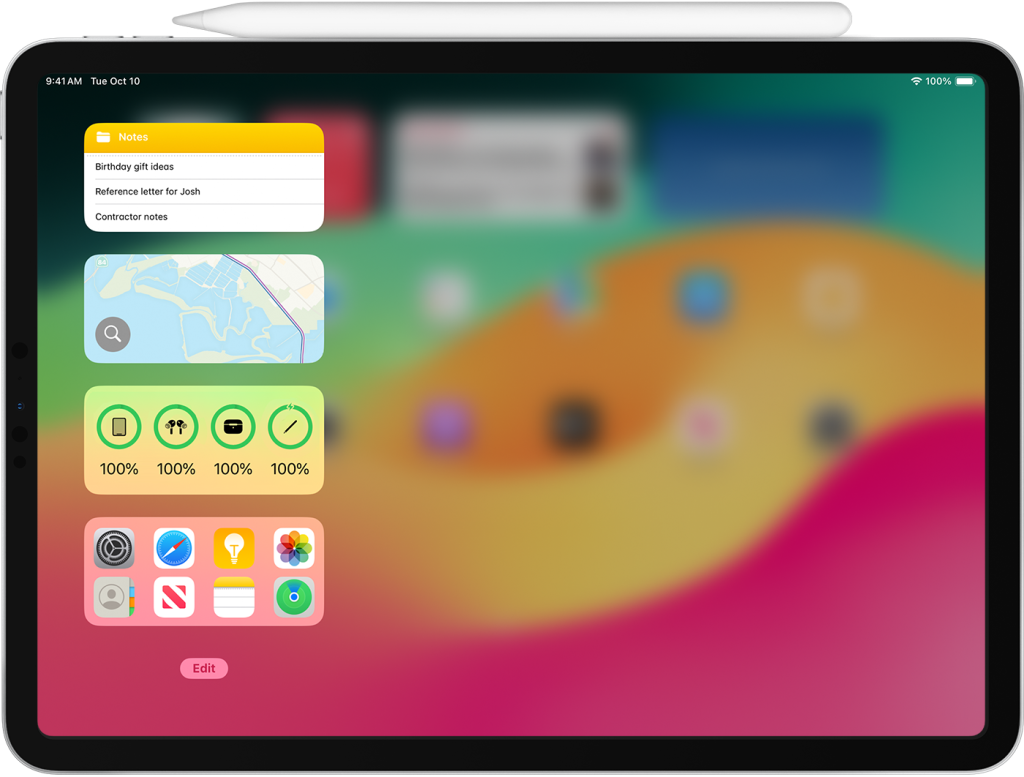 Upgrade your Apple Pencil with Rock Paper Pencil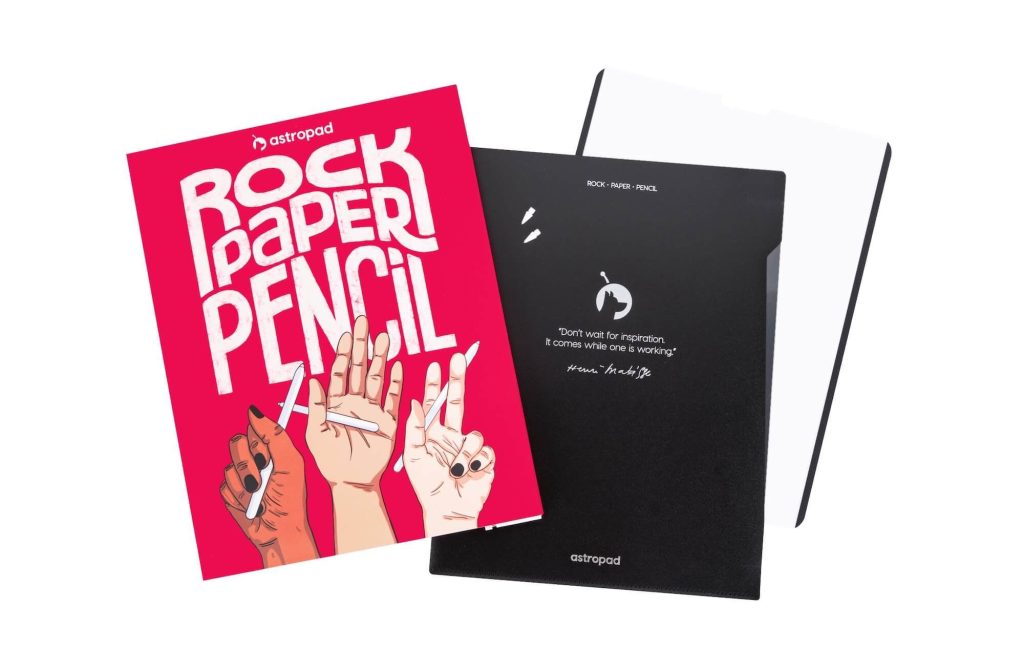 Once your Apple Pencil is connected, you can explore all the brilliant tech that iPads have to offer. If you've invested in an Apple Pencil, chances are that you want to take realistic handwritten notes or even create digital art.
You can use Rock Paper Pencil to enhance your iPad writing/ drawing experience. Rock Paper Pencil combines a ballpoint Apple Pencil tip and a magnetic, matte screen protector. Together, they create the most realistic pen-on-paper feeling for iPad.
Ditch the slip: On its own, the iPad's glass screen is a slippery surface that creates an inconsistent drag on your Apple Pencil.
Smoother, more precise strokes: Rock Paper Pencil adds subtle friction between your screen and Apple Pencil tip, giving you more control with each stroke output.