before you start
Luna Display turns any modern iPad or Mac into a second display for Mac.
With full support for external keyboards, Apple Pencil, and touch interactions, Luna allows you to harness the power of your Mac while extending your display to another device. And, unlike our competitors, it works on older Macs.
Here's what you'll need to get started:
Primary Mac must be a 2011 model or later, and running macOS 10.11 (El Capitan) or later — this Mac will be the Primary Mac for either Mac-to-iPad mode or Mac-to-Mac mode
For Mac-to-iPad Mode, the iPad must run iOS 12.1 or later. 32-bit devices are not supported.
For Mac-to-Mac Mode, Secondary Mac must be a Mac running macOS 10.11 (El Capitan) or later
Strong WiFi connection, or a USB cable for Mac-to-iPad Mode, or an Ethernet or Thunderbolt cable to connect in Mac-to-Mac Mode
Launching the apps
After successfully connecting your Primary Mac to your iPad or Secondary Mac, the screen on the secondary device will become an extension of your Primary Mac desktop screen.
You can always adjust your Display settings through macOS System Preferences. If you're not seeing a menu bar on the top of the iPad screen, most likely Displays have Separate Spaces is disabled in Mission Control settings.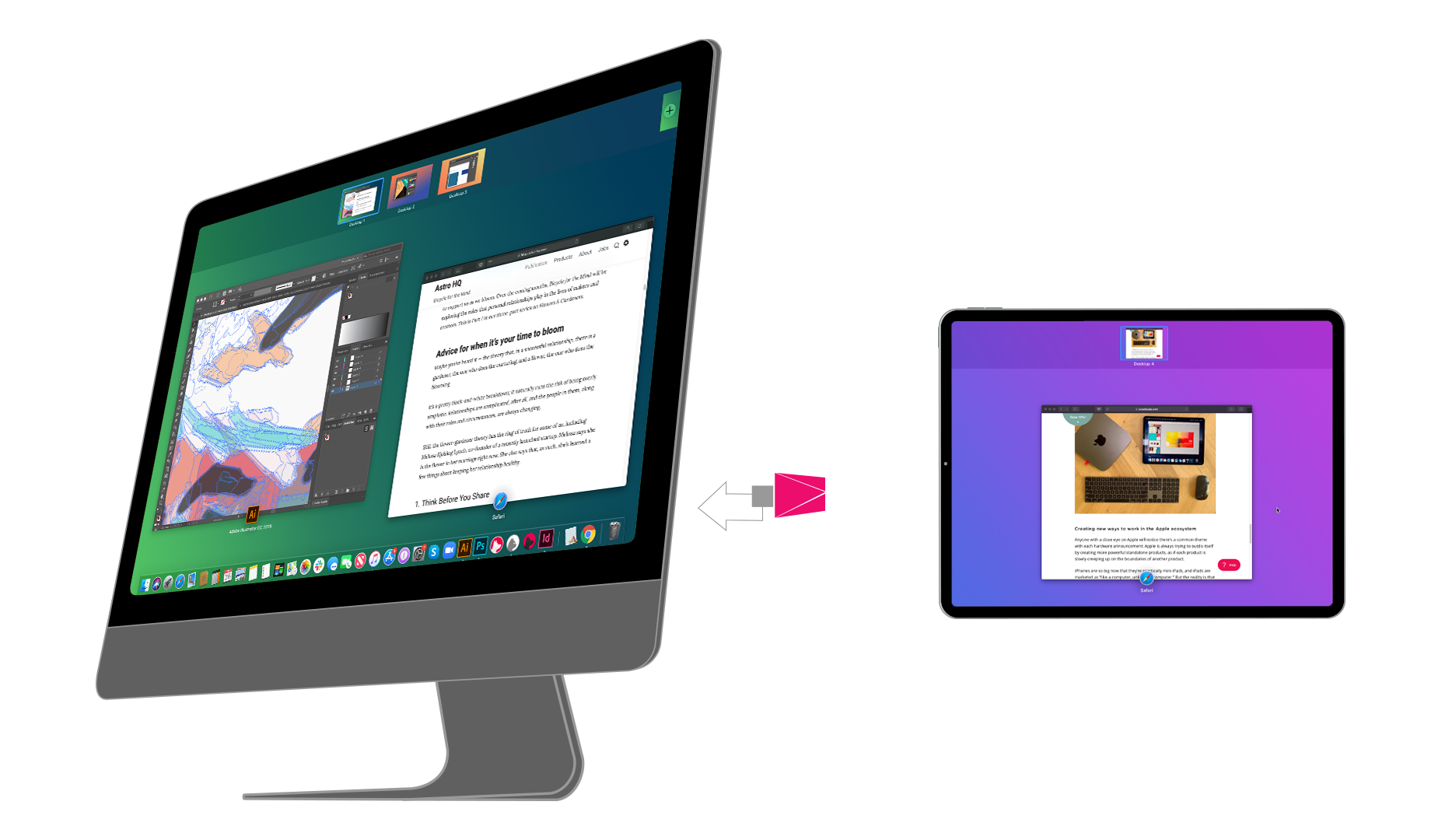 Connecting your devices
Connecting via WiFi
Connect to the same WiFi network on both of your Macs, or on your Mac and iPad. Plug in the Luna hardware. When apps are open on both the Primary and Secondary device, Luna Display will automatically wirelessly connect.
Connecting via USB Cable
Only available for Mac-to-iPad Mode
Is your WiFi connection not available or unreliable? No problem! Plug your iPad-compatible USB cable into another Mac port separate from the Luna hardware. The cable will provide a constant and consistent connection between your devices.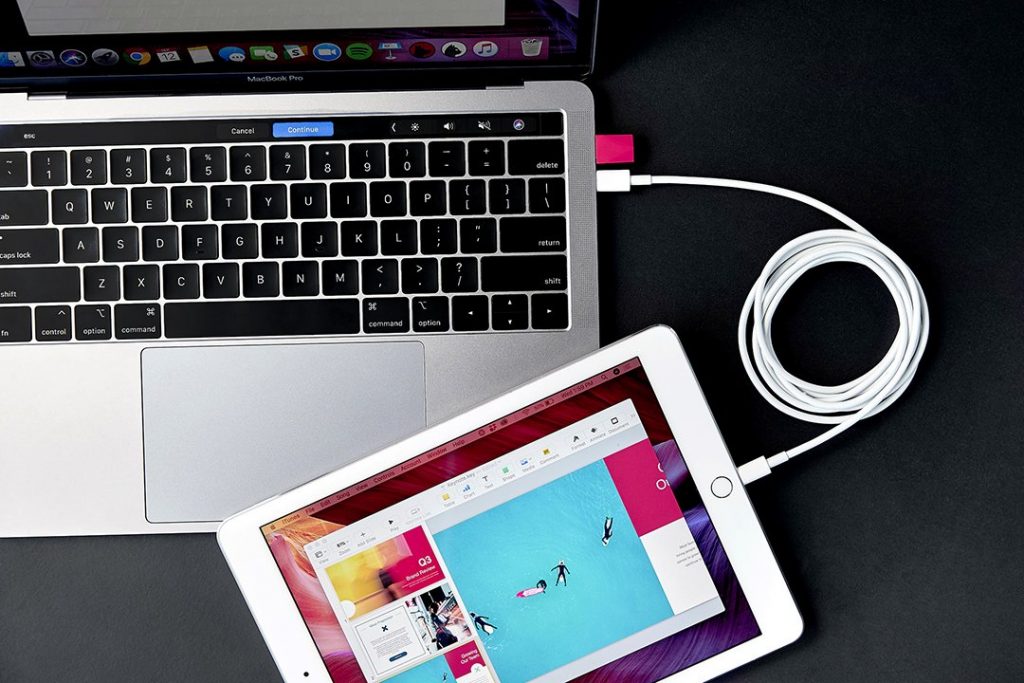 Connecting via Ethernet or Thunderbolt
Only available for Mac-to-Mac Mode
Connect an Ethernet cable or a Thunderbolt cable to both your primary and secondary Macs. You can also connect your Macs directly to your router with an Ethernet cable.
Screen Settings & Arrangements
After successfully connecting, a menu with Luna Display's Settings will appear.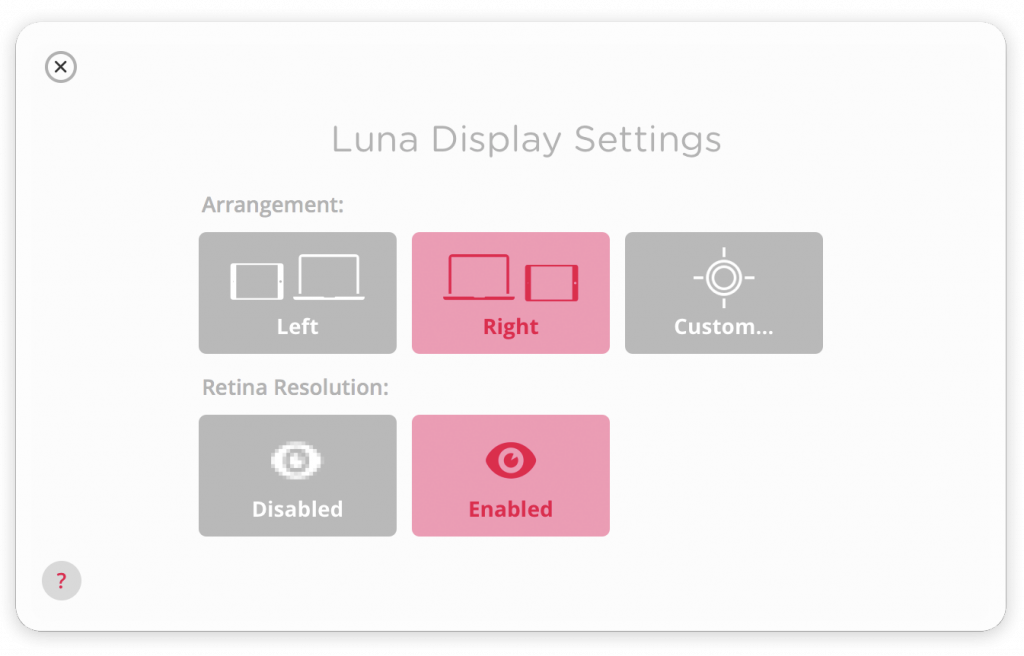 Here, you can set the Luna screen display arrangement of the Secondary device to the left or right side of your Primary Mac desktop. Or select Custom to quickly access Display settings and resolution in macOS System Preferences.

Enabling Retina Display
When starting up Luna Display for the first time, the Retina Extension feature is turned off. To enable Retina in Mac-to-iPad Mode, you will need to install the Luna Display Retina Extension.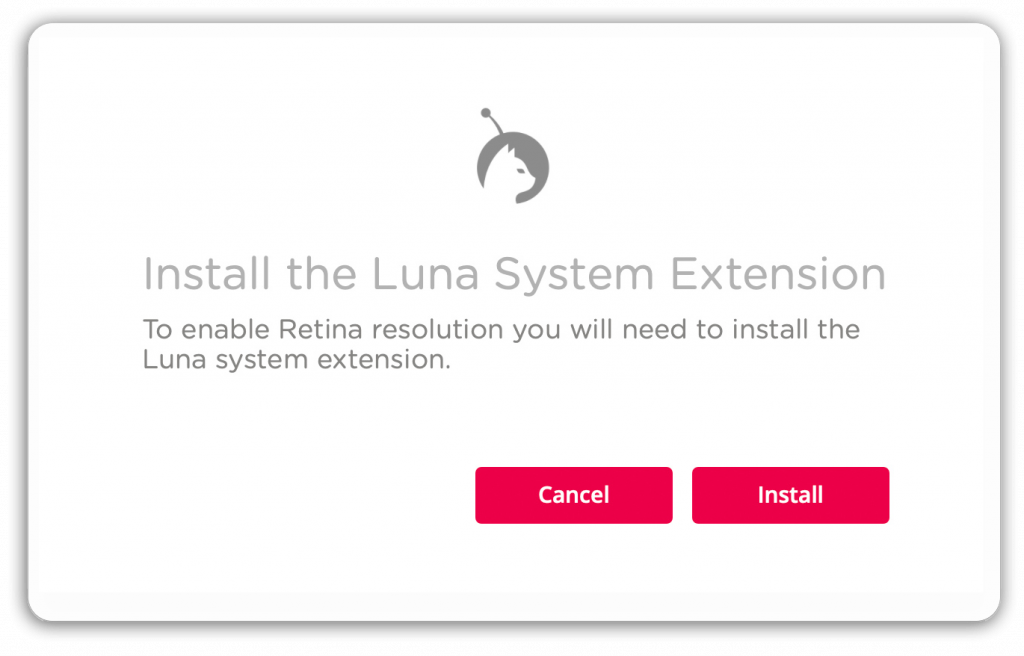 A window will prompt you to install the Luna Display Retina Extension. In macOS System Preferences, go to Security & Privacy, and under the General tab make sure Allow apps downloaded from is selected for Astro HQ, LLC by clicking the Allow button. After that step, the extension will immediately install.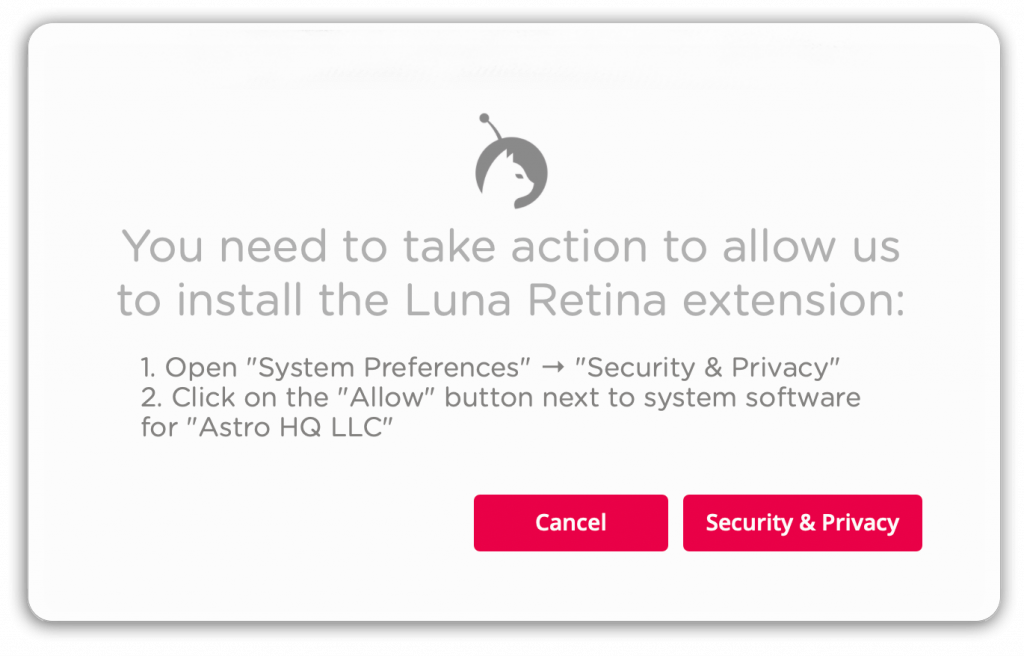 *Please note: If your Mac or iPad does not support Retina, Retina cannot be enabled. Additionally, Mac-to-Mac Mode does not support Retina at this time.
Adjusting Screen Resolution
When Retina is enabled, the screen resolution on the iPad sets to Luna Display's HiDPI option by default to automatically accommodate for both Retina and screen size of the iPad. Screen resolution settings can be adjusted by accessing Displays in macOS System Preferences.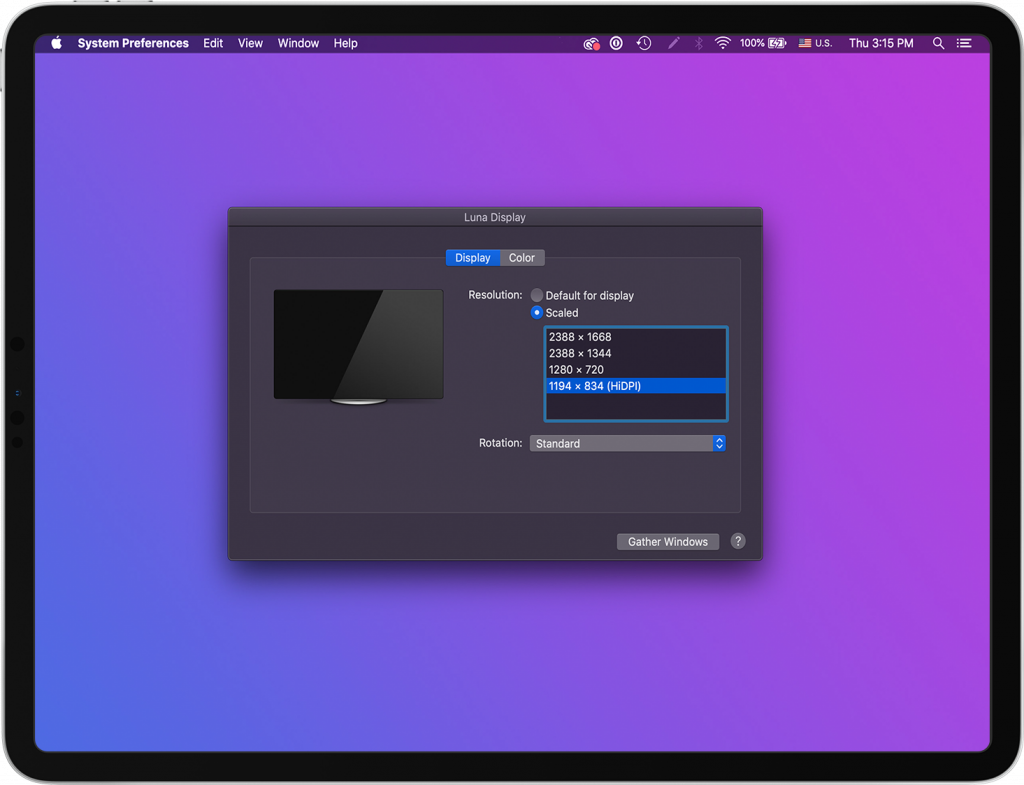 Accessing the Sidebar
To access the Luna Display Sidebar, place your finger on the outer frame of your iPad, then swipe toward the middle of the iPad screen.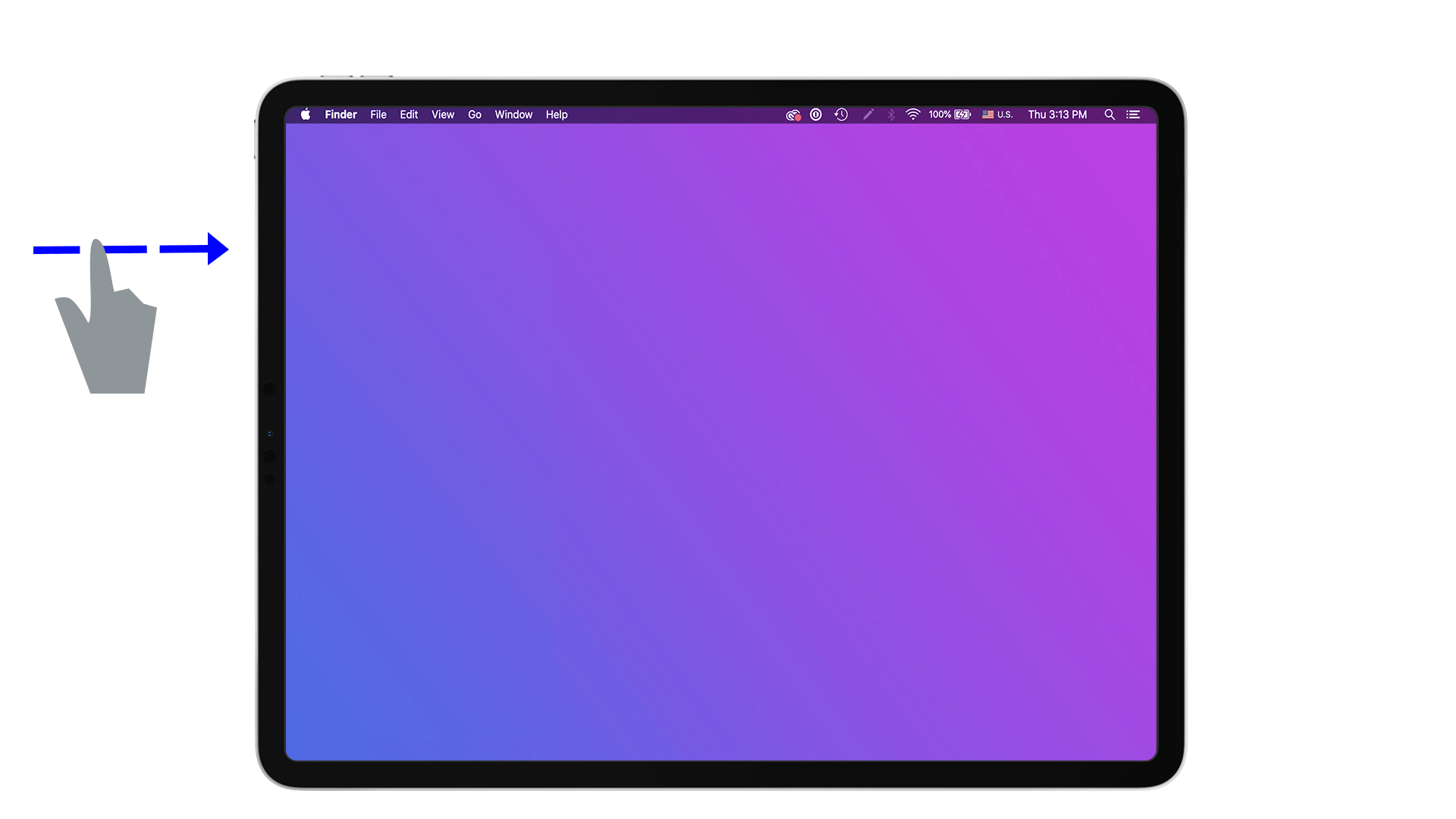 In the Sidebar, you can quickly adjust preferences under Display and Arrangements. The Sidebar also has a status icon showing which connection method is in use.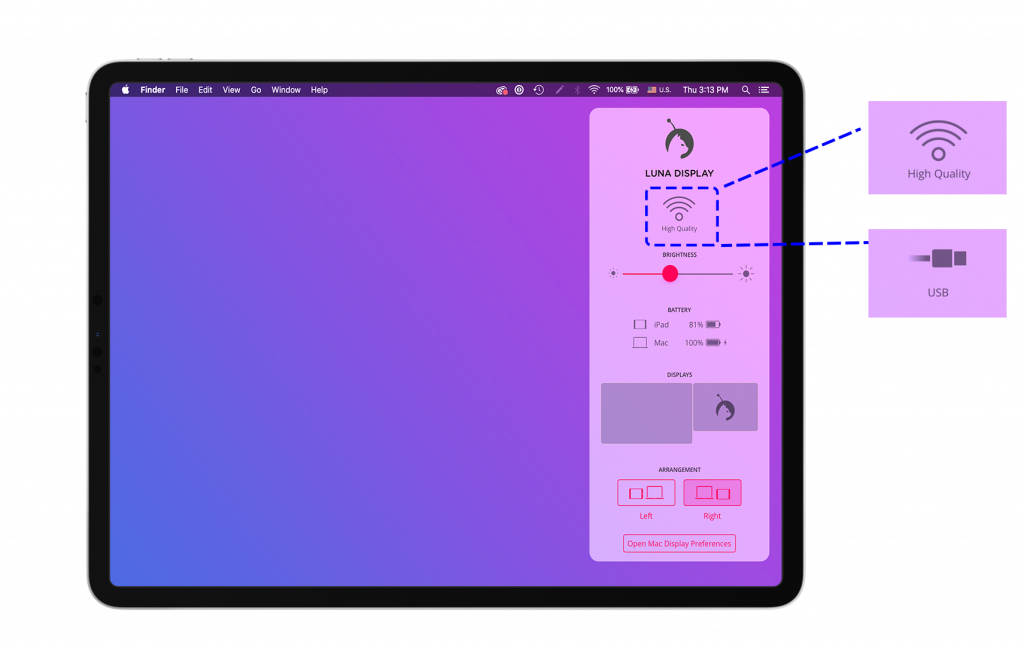 To hide the Sidebar again, place your finger on the Sidebar and swipe towards the edge of the iPad screen.
More Ways to Use Luna
Interested in the versatility of Luna Display with other setup configurations? See more information in our setup guides:
Troubleshooting
Need some extra help getting your ideal workspace configured? Visit our Astropad Knowledge Base for more solutions.