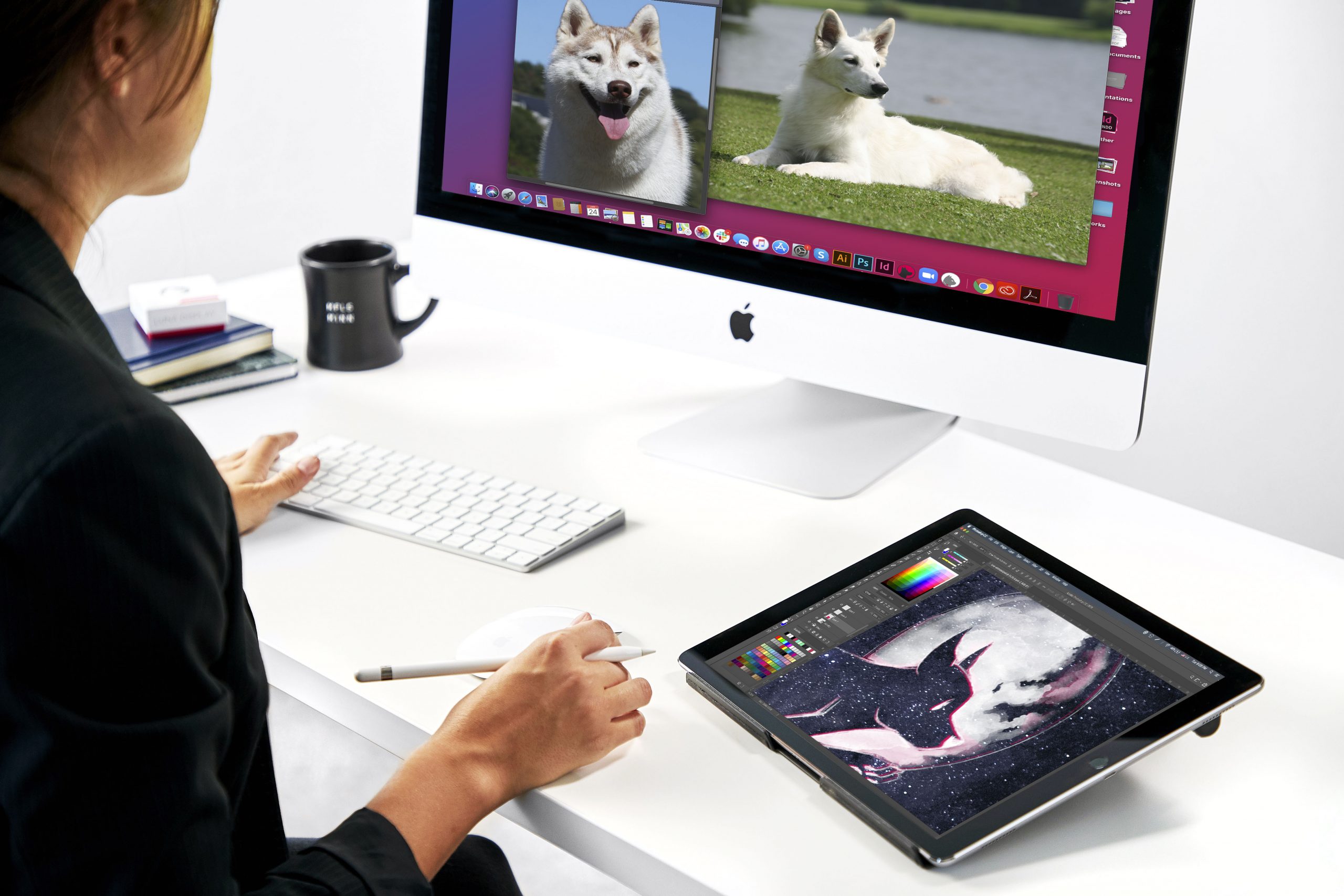 Luna adds second screen capability to Studio
For digital artists looking to streamline their workflow, Luna Display is the perfect hardware companion for Astropad Studio. Luna makes the most of every iPad pixel — with full Retina quality, you aren't limited by the size of your Mac display.
While Astropad mirrors your main display, Luna extends your Mac display. When you use Astropad and Luna together, you turn your iPad into a second display (with Luna) that also works as a fully functional graphics tablet (using Astropad).
Studio enhances Luna with rich features and shortcuts
This setup offers the best of both worlds by combining Luna's high-resolution display performance with Studio's customizable features. Here's a glimpse at what Astropad has to offer:
Touch panning and zoom gesture support, including canvas rotation
Keyboard support, including a built-in onscreen keyboard (complete with top-row function keys and Mac modifier keys)*
Apple Pencil support with full pressure sensitivity
Customizable workspace sidebar with unlimited per-app shortcuts
Magic Gestures (customizable shortcuts with Tap Gestures and Finger / Apple Pencil combinations)*
Stroke Lab (customizable pressure curve and pressure smoothing)*
*Available only with Astropad Studio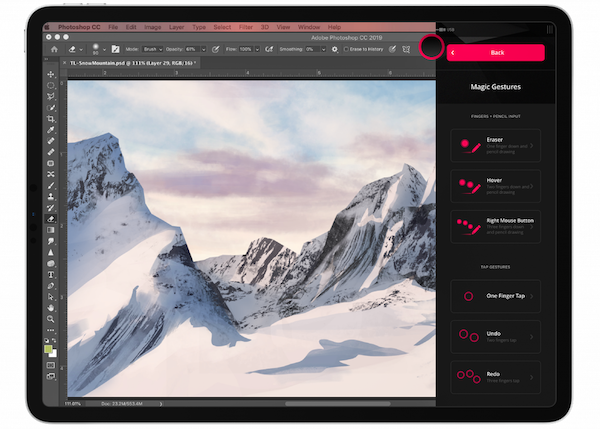 Explore five ways to customize your workspace with our comprehensive guide. We know no two artists work alike, so we built resources to help you configure your ideal workflow.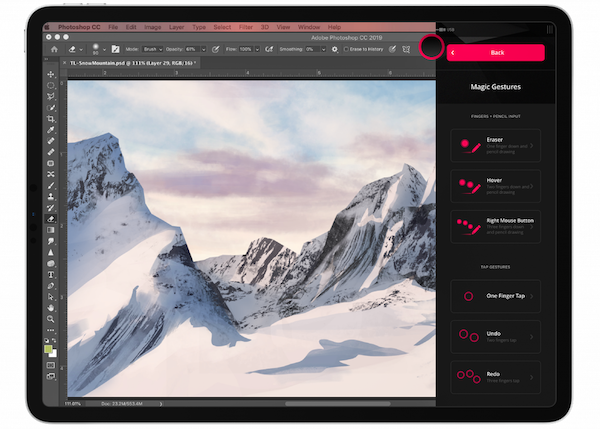 TRY THEN BUY
Get a free 30-day trial when you
sign up for Astropad Studio