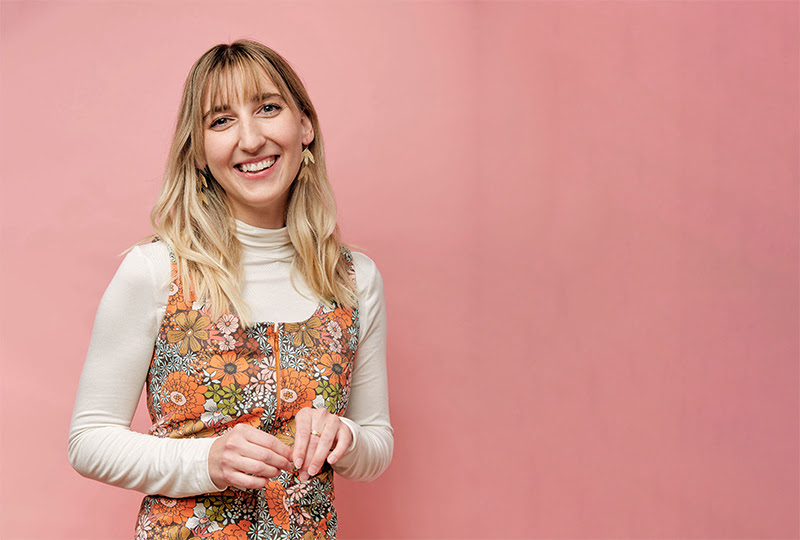 Hey there! I'm Kayla Ann. I'm an artist and illustrator who uses Astropad Studio to create my vintage-inspired digital art.
Print-on-demand sites are an important part of my business as an artist. They're a great way to create products using your artwork with no overhead costs.
But print-on-demand sites also typically have their own marketplace as well; so as a passive income stream, I use print-on-demand websites to sell my art and surface patterns online. Joining these communities will get more eyes on your work!
Let's dive into three of my favorite print-on-demand sites right now:
Society 6: Best print-on-demand for product variety
Society 6 is a print-on-demand website that has several product categories ranging from wall clocks, to coolers, and even furniture items like bar stools.
I've been a part of their marketplace for a few years now, and my best seller is wrapping paper! Each holiday season I make sure to update my shop with fresh designs. I've ordered samples of the pouches, phone cases, and lounge pillows and the quality is top-notch.
For every sale, artists receive 10% (art prints and canvas prints earn more as the commission is decided by artists.) This commission percentage is on the lower end of print-on-demand marketplace sites, but it's a great way to start a passive stream of income for artists.
Plus, Society 6 frequently uses popular designs in its marketing campaigns, which is another great way to get noticed!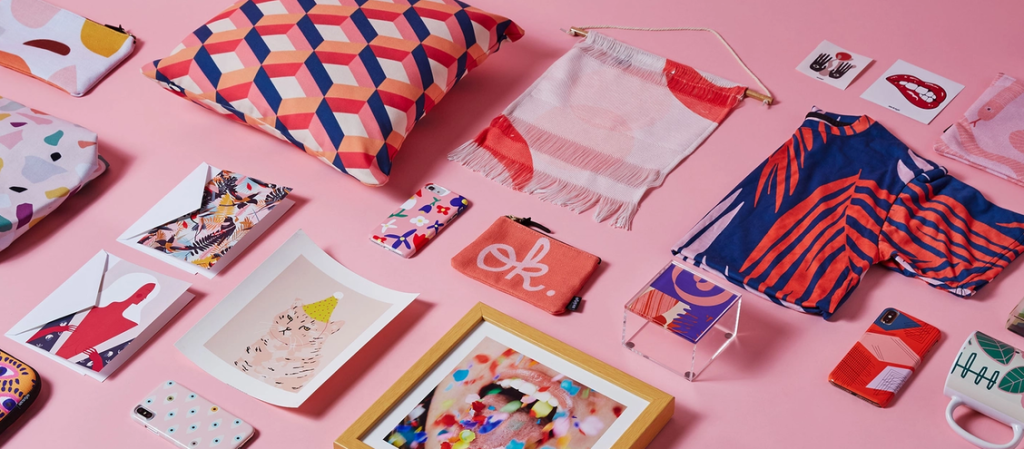 Spoonflower: Best print-on-demand for fabric
Have you ever wanted to design and print your own fabric? There is a huge marketplace for that on Spoonflower. Based in Durham, NC, Spoonflower prints your designs on high-quality fabrics ranging from cotton to Polartec fleece and everything in between!
I've been printing my repeating designs on Spoonflower and using them to sew one-of-a-kind pieces to showcase my work. They also sell home goods like bedding, pillows, and table linens in addition to fabric by the yard.
Besides printing for personal use, Spoonflower has a marketplace where artists can make passive income from fabric sales. I personally know a few artists who make six-figure incomes just from Spoonflower, which is really cool!
Be sure to check them out next time you need fabric with your designs printed on it!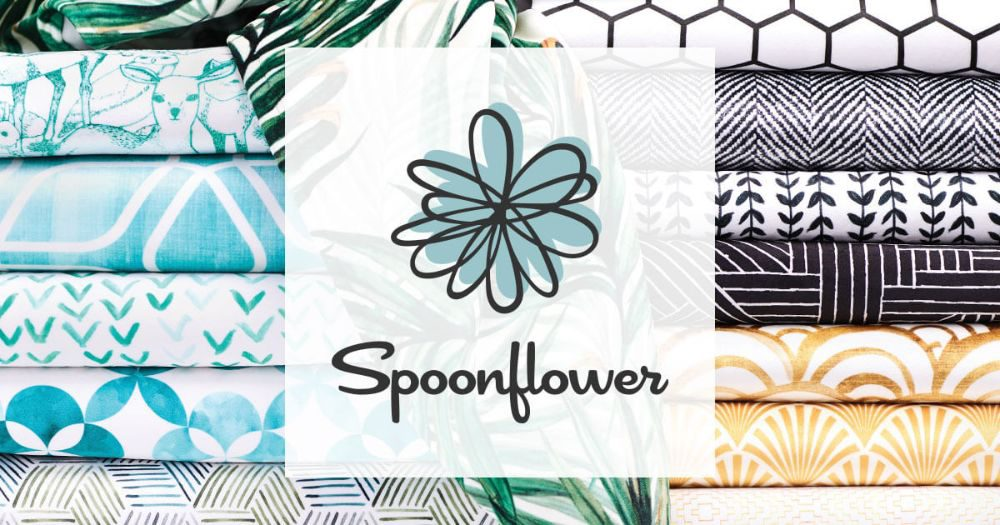 Art of Where: Best print-on-demand for dropshipping
Art of Where is a Canadian print-on-demand and dropshipping site. Dropshipping is when a company handles the production and shipping of a product directly to a customer. This means there are no overhead costs or products that need to be stored on your end. I love dropshipping because I don't have to worry about packing and shipping, and there is less waste since products are made to order.
I use Art of Where to produce my silk scarves. The quality is fantastic and you can pick a thread color that is cohesive with your designs. They also produce apparel, totes, home decor, and fabric! It was super seamless to integrate on my website as well. I highly recommend Art of Where if you are interested in dropshipping!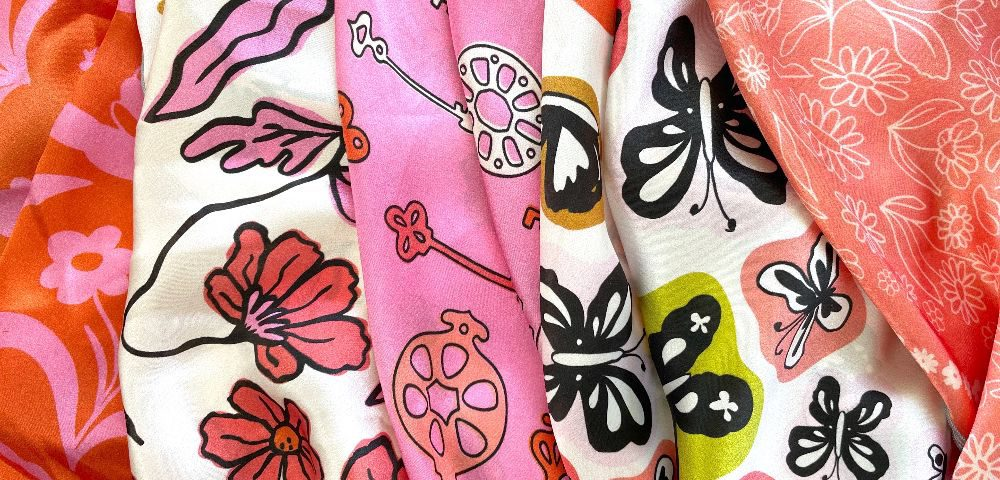 Print-on-demand sites have made it incredibly easy to sell products using your original artwork and I'm always on the lookout for new marketplaces to print and sell my work. Let me know if you have any recommendations for other print-on-demand sites!
---
How to use your iPad as a drawing tablet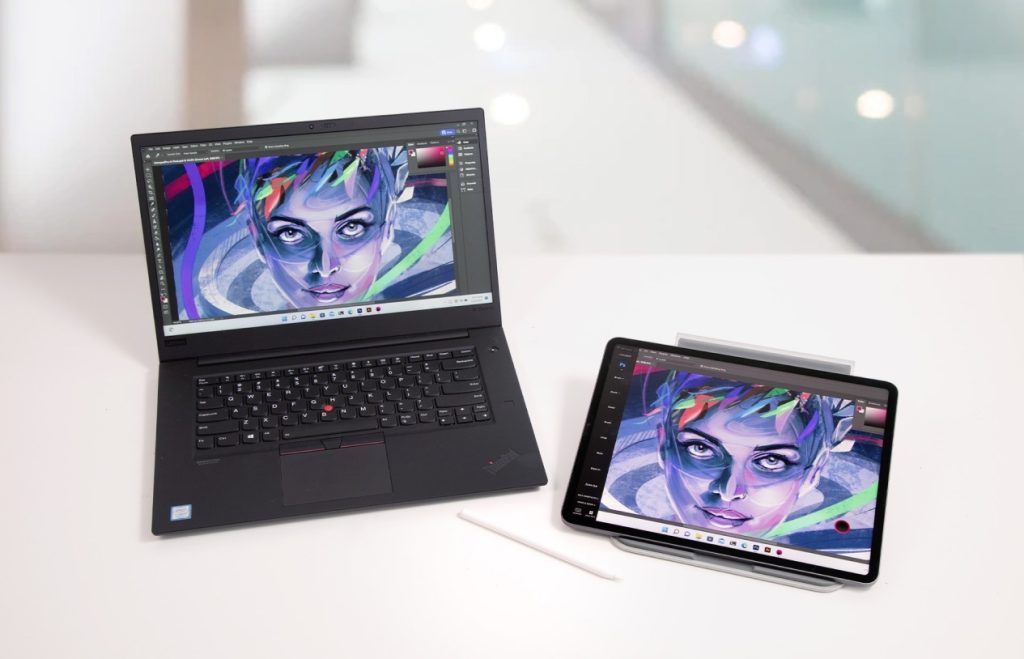 Ready to level up your creative workflow?
Astropad Studio turns your iPad into a customizable drawing tablet. Draw directly into your favorite desktop apps like Photoshop, Illustrator, Clip Studio Paint — right on your iPad!
Mirror any desktop app on your iPad
Compatible with Mac and PC
Build your own shortcut panel, custom gestures, and custom quick keys
Utilize pressure-sensitive and precise sculpting and painting
Connects wirelessly or over USB cable