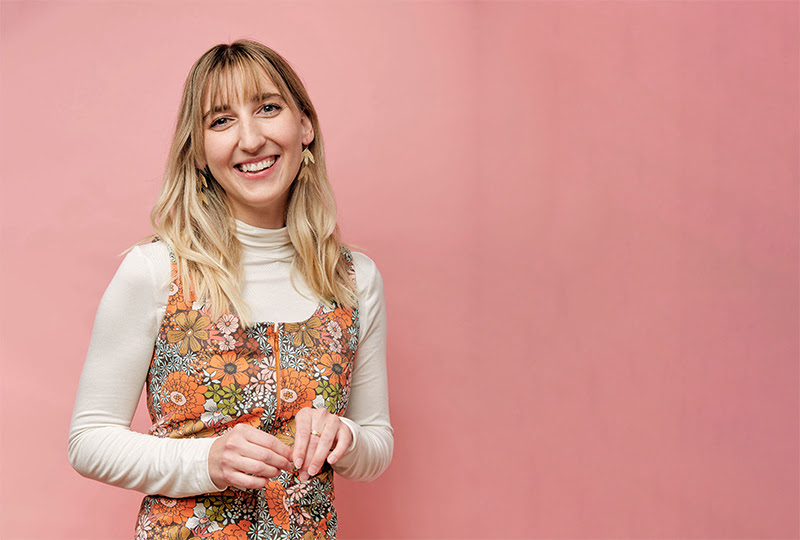 As a designer, digital mockups are a great way to showcase your work to your audience. Clients and customers can get an idea of how your design will look in the real world, and using mockups can help sell your work if you don't have the physical products on hand.
When shopping for mockups, there are so many to choose from, but not all of them are easy to use or high quality.
To make it simple, I've created a roundup of the top Photoshop mock-ups on Creative Market for digital designers. Let's get into it!
1. Field Office Supply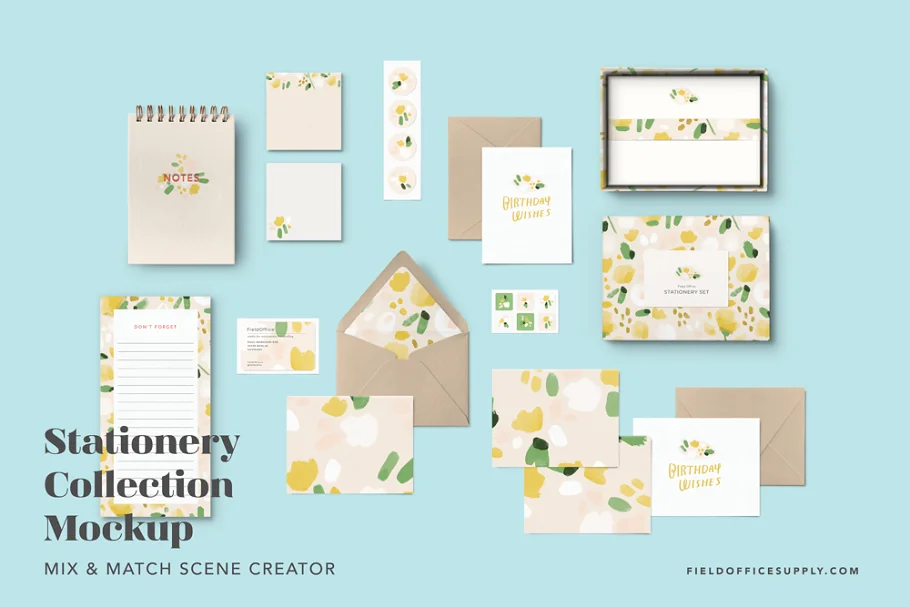 Field Office Supply is full of wonderful PSD mockups to showcase illustrations and surface pattern designs.
My favorite mockup from the shop is the Stationery Mockup Bundle. This is the perfect way to show how your illustration can work in a collection, which is a huge selling point for art buyers. I also love how every layer is editable, and you can add or remove elements to make your own stationery collection.
Be sure to check out the other mockups from Field Office Supply (like the postage stamps!)
2. Catkie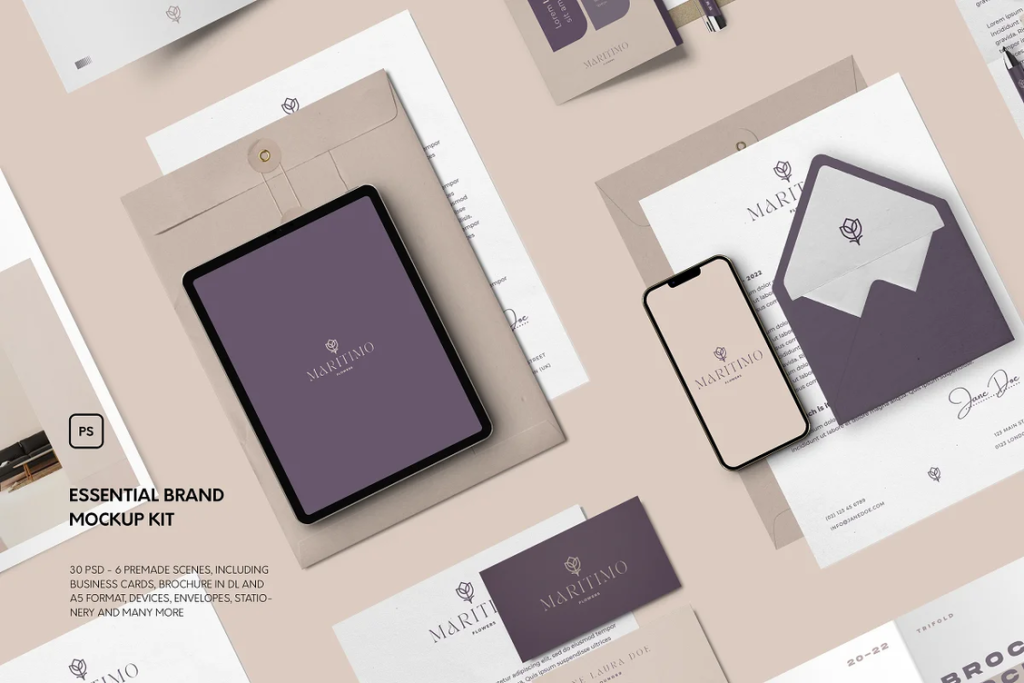 If you're a graphic designer specializing in branding, then Catkie mockups are for you. There are hundreds of mockup bundles from business cards and branding, Apple devices, and even pizza boxes!
These are great if you have a variety of clients in various industries. Each element in the mockup is on its own layer, so you can easily move around elements and customize the mockups to your personal needs.
Before purchasing, be sure to research and select the correct license. You can select from personal, commercial, and extended commercial. I typically purchase the commercial license so I can run ads with the images if needed.
3. Creatsy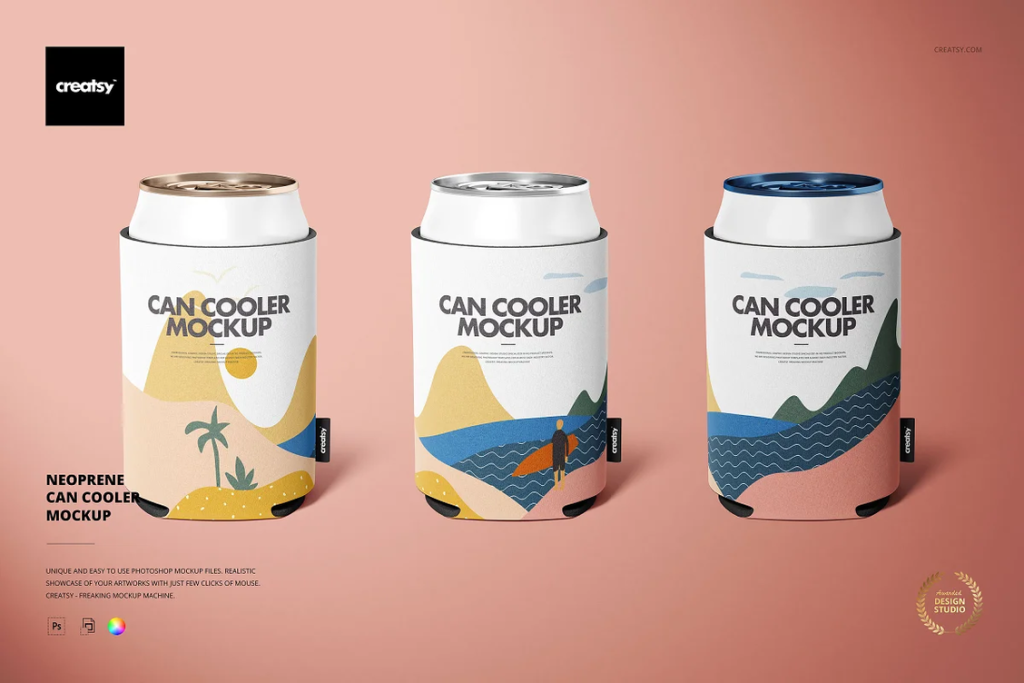 Creatsy is my go-to for any mockup need, seriously. They have everything you could possibly need to showcase your designs.
As a surface pattern designer, I really appreciate their fabric mockups. They are super realistic and have tons of shadow layers and compositions to play with.
Creatsy is perfect for branding material mockups too. I love this neoprene can cooler mockup. These would be perfect for client freebies IRL!
---
I hope this roundup helps you find the perfect mockup to suit your design needs, and inspires you to share your work with the world.
Let me know if you have any questions or have a favorite mockup to share. I'm always looking to add more to my digital library!
Shop accessories for iPad