Our small team is stacked with talent. As a remote-first team, we're spread across many timezones and regions. Curious about who works behind the scenes at Astropad? Here's a glimpse at what we are all about, one staff interview at a time.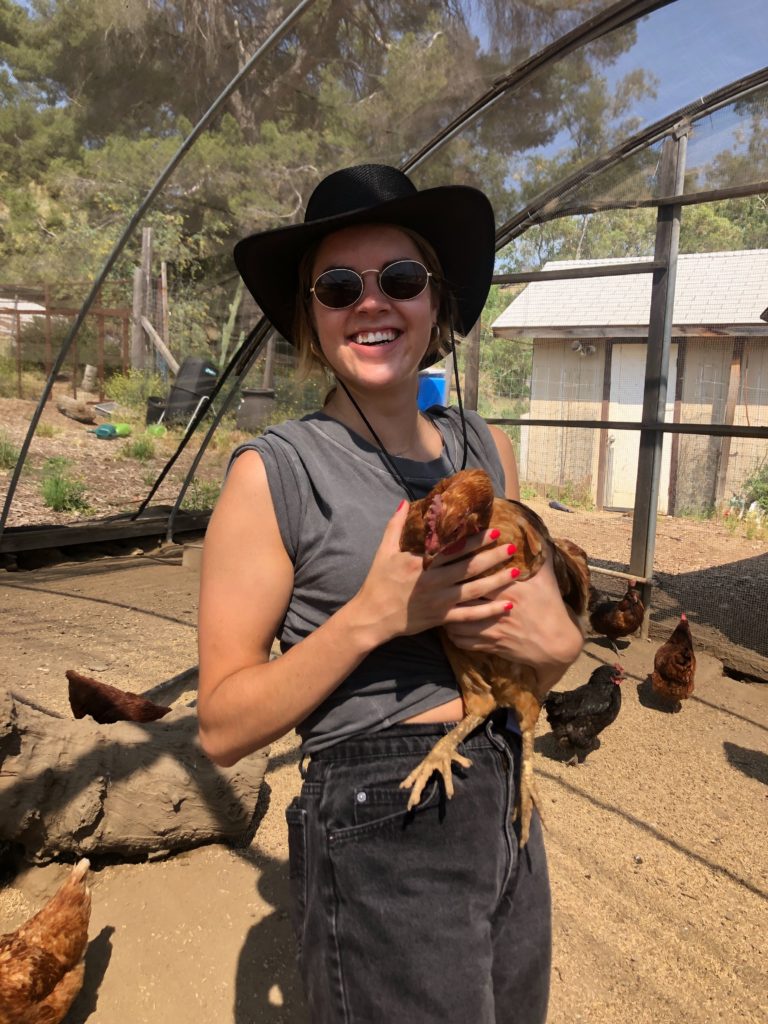 Savannah Reising
Location: Orange County, CA
Zodiac Sign: Pisces
Coffee or Tea: Coffee!!
Truth or Dare: Dare ?
Twitter: @sjreising
Tell us a bit about your role.
I oversee Astropad's marketing endeavors! Our marketing team is small but mighty, and we wear many hats: we're responsible for Astropad's branding, content creation, website management, press outreach, social media, and guerrilla marketing expeditions. We're scrappy and resourceful, and we can do a lot!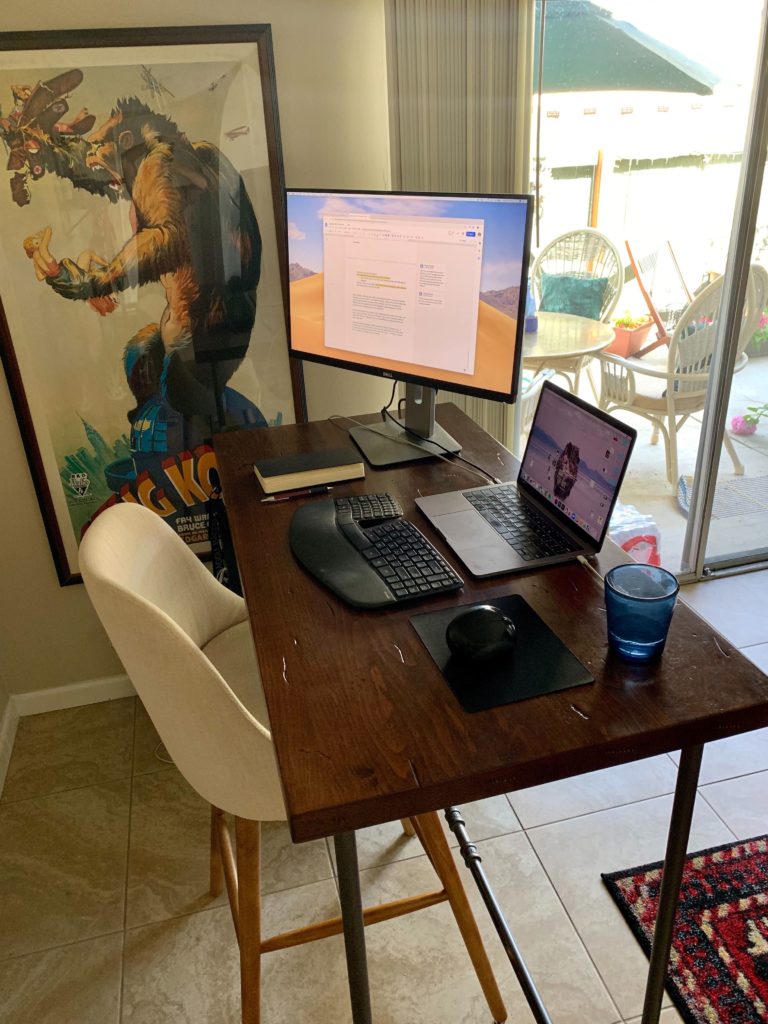 Where do you mostly work from?
I split my time between my home office and a coworking space nearby.
Walk us through your daily routine…
7 AM: Wake up. While I'm getting ready for my day, I drink a cup of coffee and listen to The Daily by The New York Times. Even if I'm working from home that day, I always get dressed and put my shoes on (it's a weird mental trick I do to stay productive while working from home).
8 AM: Start my workday! Catch up on emails and Slack notifications, and prep for whatever's going on that day. I like to block all of my meetings into a few days, leaving a day or two of the week completely open for deep work.
1 PM: Take a break. I'll go on a walk, grab some coffee, or water my plants.
5 PM: Wrap up work for the day. If I'm at my coworking space, I have a sweaty bike ride home.
6 PM: Gym! Gotta get those endorphins pumping. 😀
8 PM: Settle into evening mode. Since I work from home often, I like to change the ambiance of my home in the evenings to give it a different vibe from the daytime (daytime is for productivity, evenings are for relaxation). I light candles, turn on my patio fountain and string lights, and put on music while I cook dinner for me and my partner. I usually check back in online in the evening if there's any work to finish up.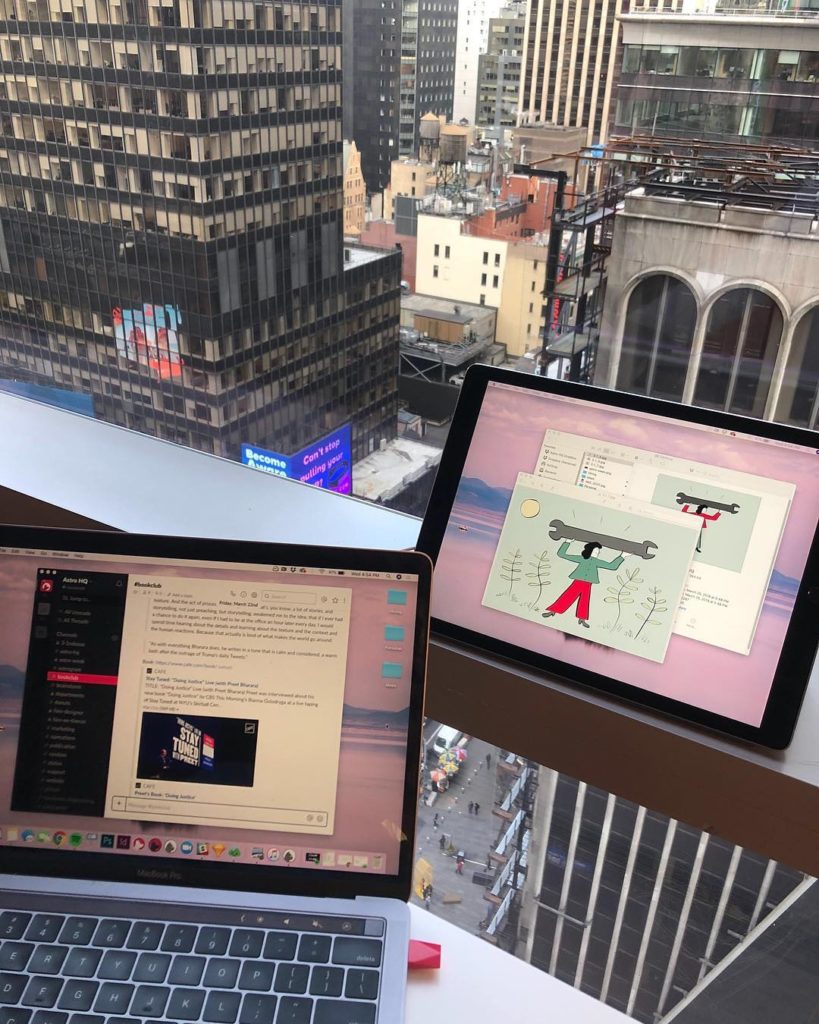 Do you have a technology or productivity hack you rely on?
Working remotely can be tough sometimes, so I'm all about using little mental tricks to stay productive and focused. I wrote a whole post about it here.
What's your favorite thing about the work you do?
I love that as a company, we always have something interesting up our sleeve. We're constantly running experiments and side projects in the background. We try a lot of things and fail often, but we always learn something. Astropad is small but very nimble — so we can move fast and adapt to changes in the market quickly. For me, that means I never have a dull day on the job.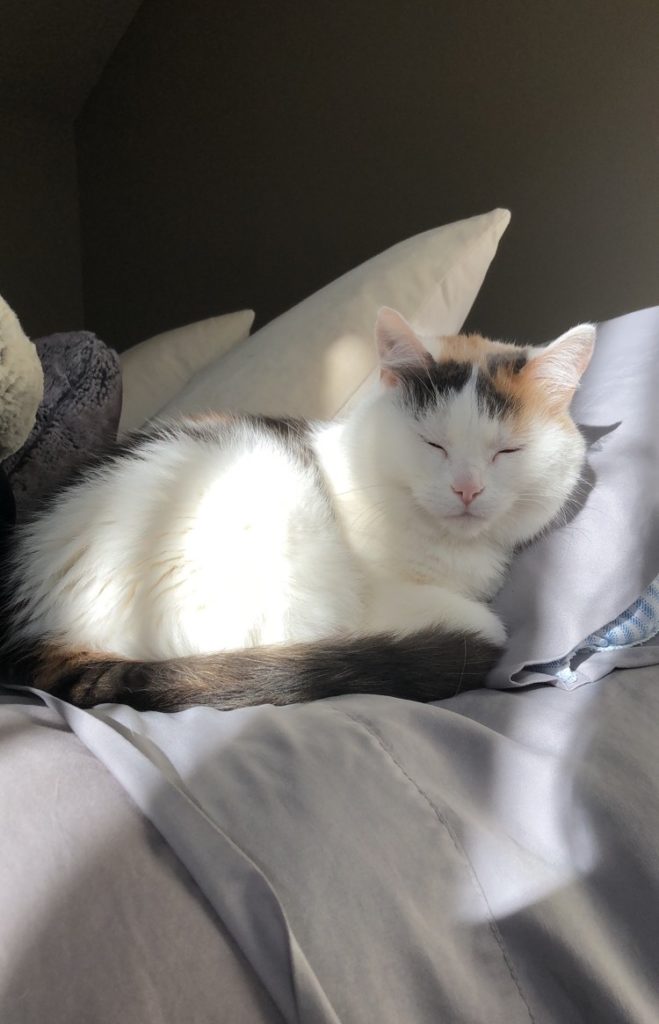 Tell us about your pet!
I have a sassy Calico cat named Frida. She loves napping and chasing bugs on the patio. We spend a lot of time together since I work from home, so she's practically like an honorary member of Astropad. She sits in on all of my meetings.
Want to work for Astropad? Check out our current job openings or send us an email and tell us about yourself.