Our small team is stacked with talent. As a remote-first team, we're spread across many timezones and regions. Curious about who works behind the scenes at Astropad? Here's a glimpse at what we are all about, one staff interview at a time.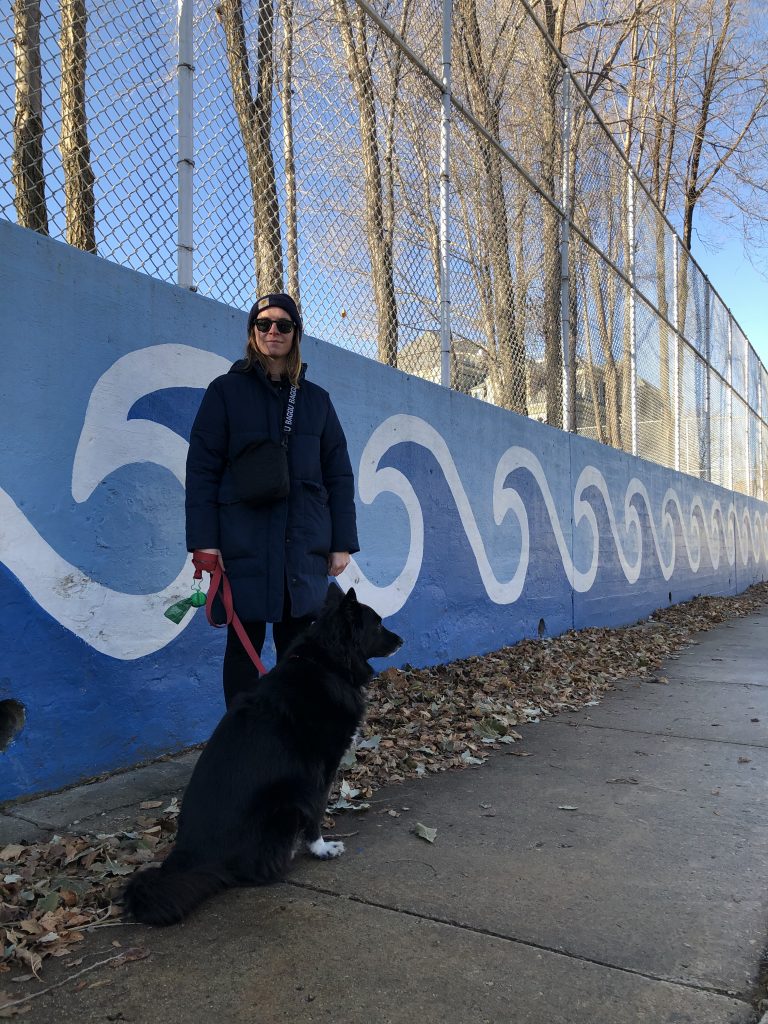 Rachal Duggan (aka Duggs or Duggan)
Location: Milwaukee, WI
Zodiac Sign: Capricorn
Coffee or tea: Coffee!
Truth or dare: Truth
Instagram: @radillustrates
Tell us a bit about your role.
I manage all of our social media accounts (from writing captions to scheduling posts to customer support), interview artists for our Maker Spotlight series, and work on our marketing campaigns, conduct user research, and more! Oh, I also get to create illustrations for blog posts and landing pages!
What's your favorite thing about the work you do?
I love connecting with users. Working on social media means constantly interfacing with the needs of customers and learning about custom workflows. It's awesome to see people post work using our hashtags (#Astropad and #LunaDisplay) on Instagram. It's really rewarding when you're instantly connected to so many creative people.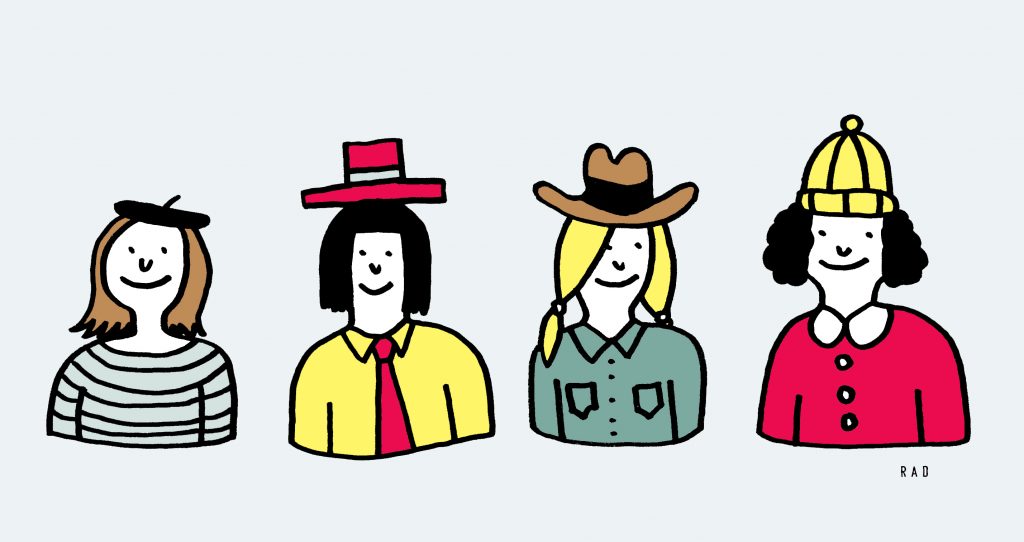 Where do you mostly work from?
Home – I like comfy pants too much to work elsewhere.
What's your workspace like?
I typically work from my dining room table. I have an office but I enjoy being in a more open space with lots of natural light.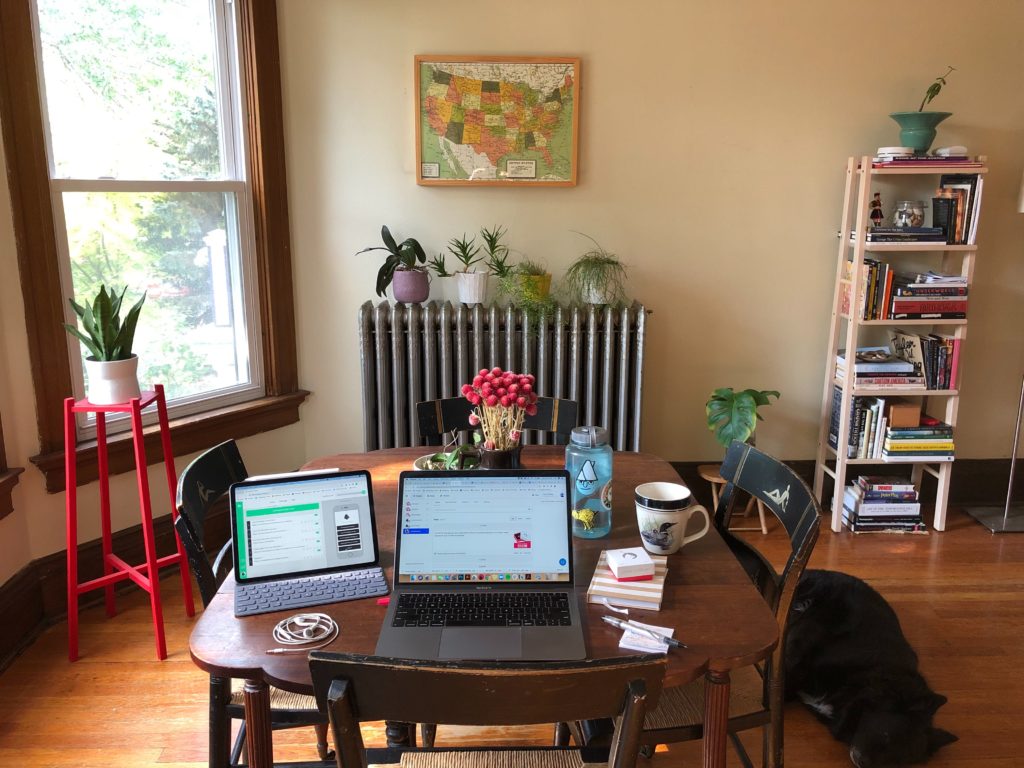 Walk us through your daily routine…
I'm a morning person so I wake up around 6 am and start working at about 8:30 am. But, I first have to have coffee and take my dog out for a stroll.
What tools do you use to stay productive?
Trello. I currently have 3 work Trello boards and 2 personal boards for keeping my life together. I also really utilize Google Apps for organizing artist interviews and making brainstorm docs. Another app I use a lot for workflow management and tasks is Notion.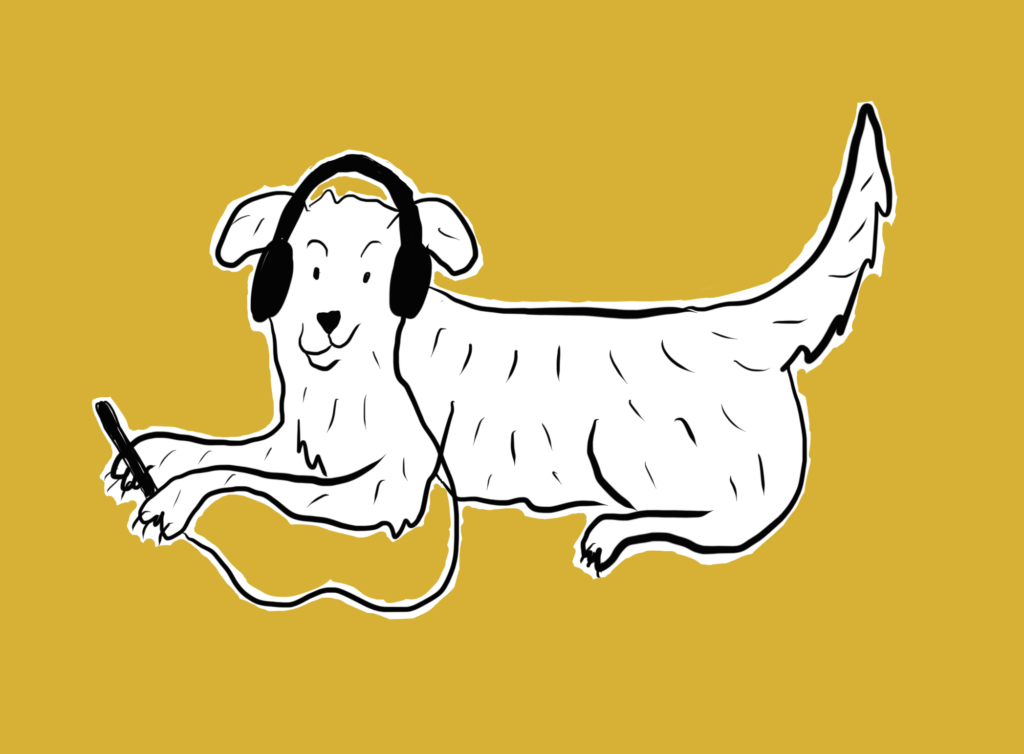 What do you do when you're in a creative rut?
Go for a walk or to a thrift store. It's so important to step away from the screen from time to time (as hard as it is to do). I find most ideas come to me when I'm not looking at my computer or phone. Biking does the trick, too.
What are your hobbies outside of work?
I'm a freelance illustrator. I draw when I'm not working. I also collect rocks and gardens. I enjoy traveling and walking to Lake Michigan (I live so close!).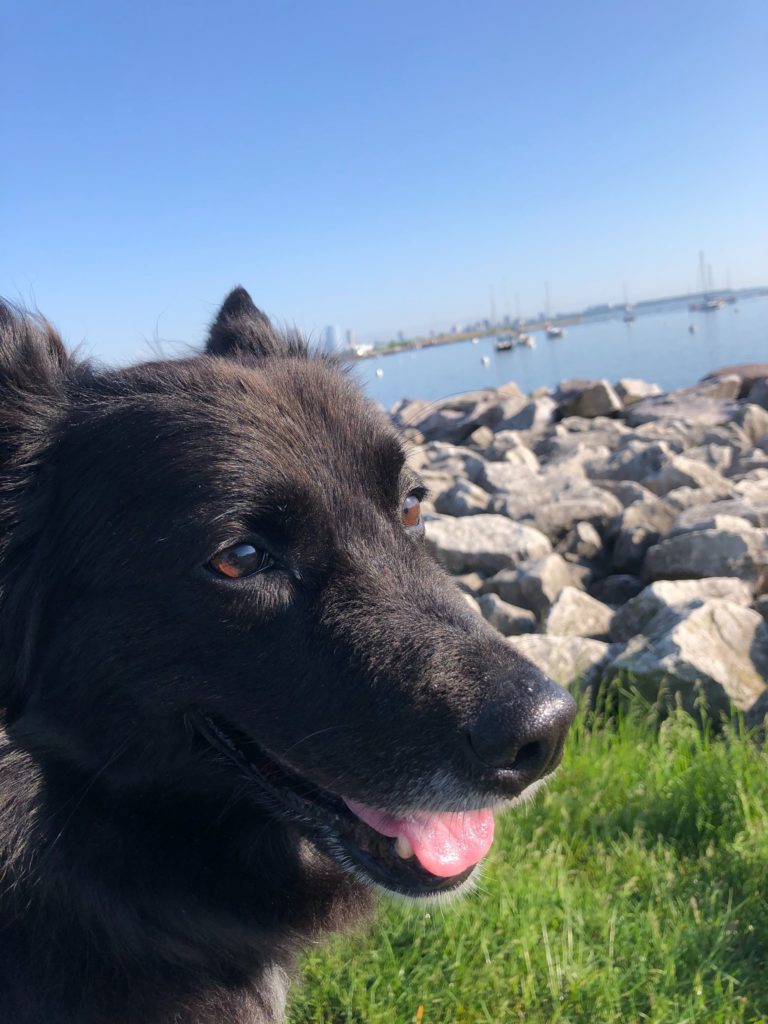 Tell us about your pet!
I have a lovely collie mix named Duck. I rescued her from death row at Animal Control in Chicago several years ago and now she's living her best life. She's feisty but has a heart of gold. She's my copilot.
Want to work for Astropad? Check out our current job openings or send us an email and tell us about yourself.