Gatis Sluka is an illustrator living in Riga, Latvia. He has participated in many cartoon and caricature exhibitions worldwide and also in print art exhibitions in Europe. In addition to working at the daily newspaper Latvijas Avize, he also works as a freelance illustrator and animator.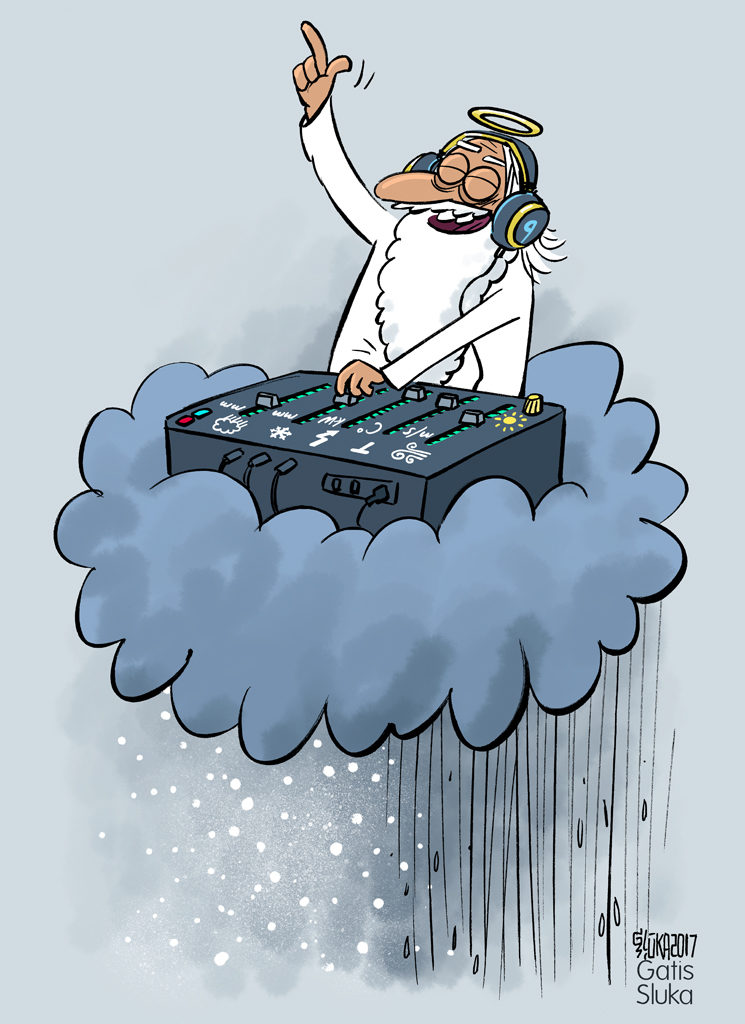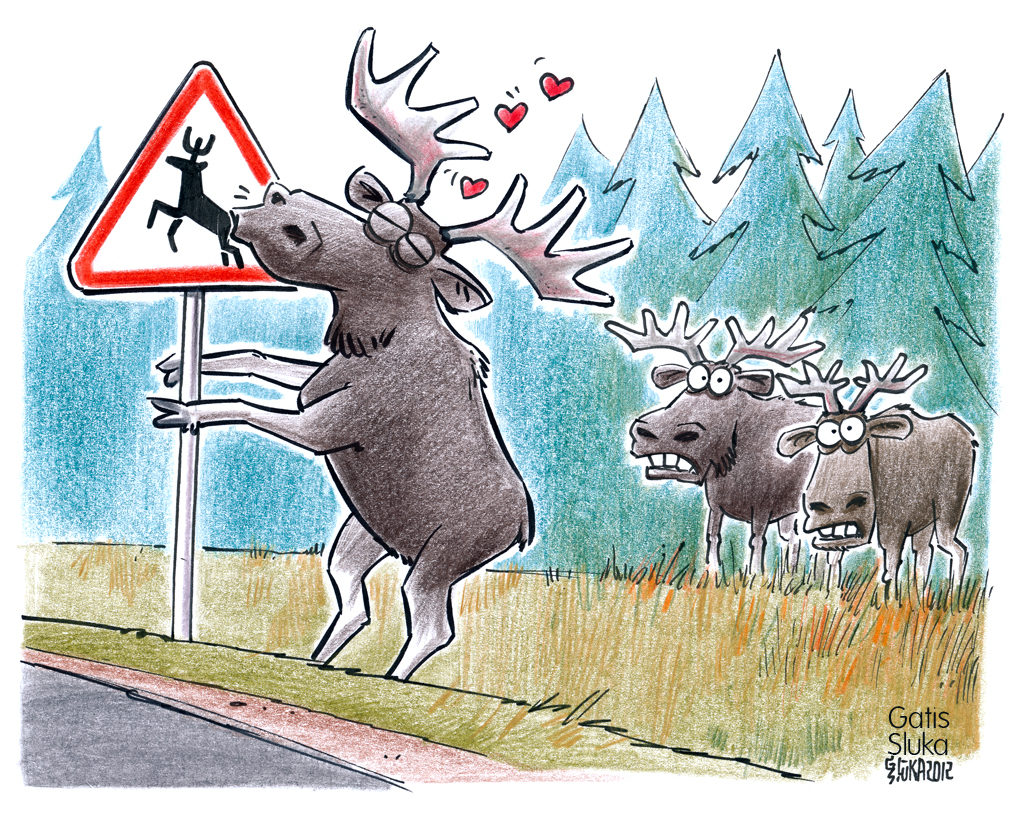 Maker Spotlight: Gatis Šļūka
Where does your inspiration come from?
For as long as I can remember, I've loved cartoons. Sometimes new ideas can come to mind in the middle of the street, or when socializing with friends. I write these ideas in my smartphone, so I don't forget them.
In my cartoon job in the newspaper, however, I usually have to follow a theme or topic and create an idea around that.
You work for the daily newspaper, Latvijas Avize. What is that like?
Almost every day, I have to think of a new idea for a cartoon. Topics can vary between politics, the economy, sports, and everyday life.
I have strict deadlines to meet for the newspaper, so I don't have much time to allocate to one cartoon. I have to find a way to draw fast and qualitatively.
Do your cartoons ever take on a political angle?
Yes, often. If you draw a political cartoon, you have to take your political position or your point of view on the events.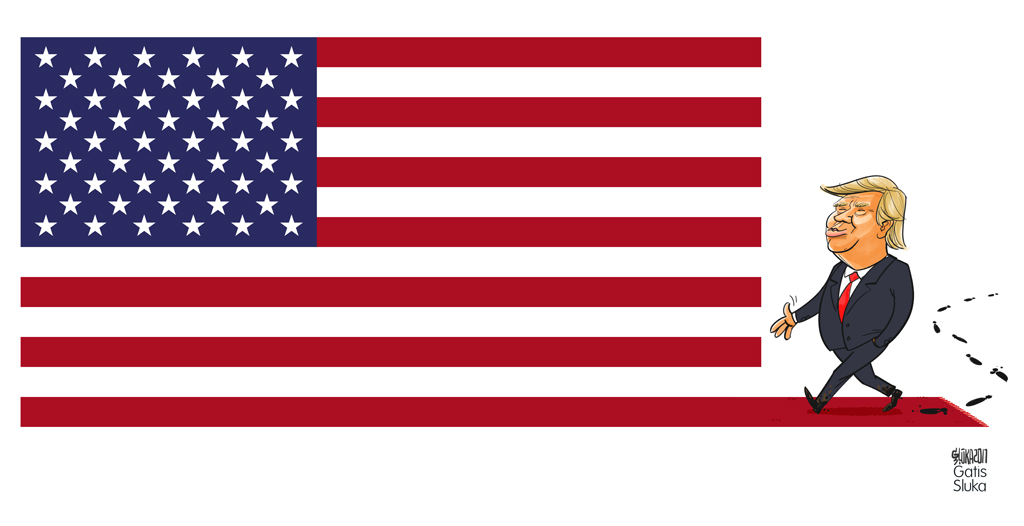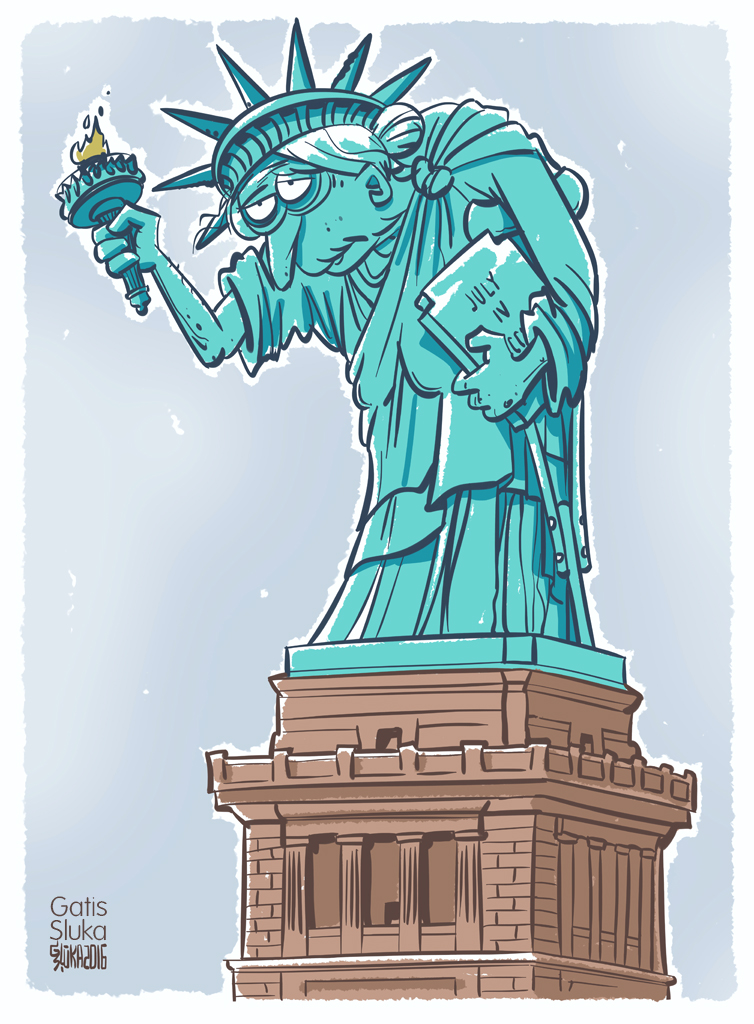 You also do your own freelance work on the side. What kind of projects are you most excited about?
When you work as a freelancer, every day can bring you something new. You never know from whom you will receive the next email or phone call with a new job offer.
I always like a challenge. I love to learn new things, and I favor projects which allow me to grow as an artist. For instance, a few years ago I was the first in the world to draw a 360° virtual cartoon.
I'm currently working on a project where I have to draw high-profile NHL Hockey players, and it's got me super excited.
Was it difficult to transition from using a Wacom tablet to an iPad Pro?
It wasn't too difficult for me. I often like to try different tools, apps, and software. The variety is entertaining for me when I can choose different media to create my cartoons. Sometimes I draw on paper with ink and colored pencils, sometimes on my Wacom tablet or iPad, and sometimes it's a combination of everything.
What are some of your favorite features in Astropad Studio?
Astropad's biggest feature is that it's so easy and fast to connect. I also like Magic Gestures in Astropad Studio — I use them a lot. And of course the custom pressure curve option.*
*Read Gatis's blog post about the best Astropad Studio custom pressure curve settings here.
What words do you live by?
Always learn something new!
---
See more of Gatis Šļūka's work on his website and on his Instagram, Twitter, Facebook, and Youtube under the handle @karikaturalv.
Share your Astropad workflow with us on social using #Astropad for a chance to be featured.