Maker Spotlight: Carra Sykes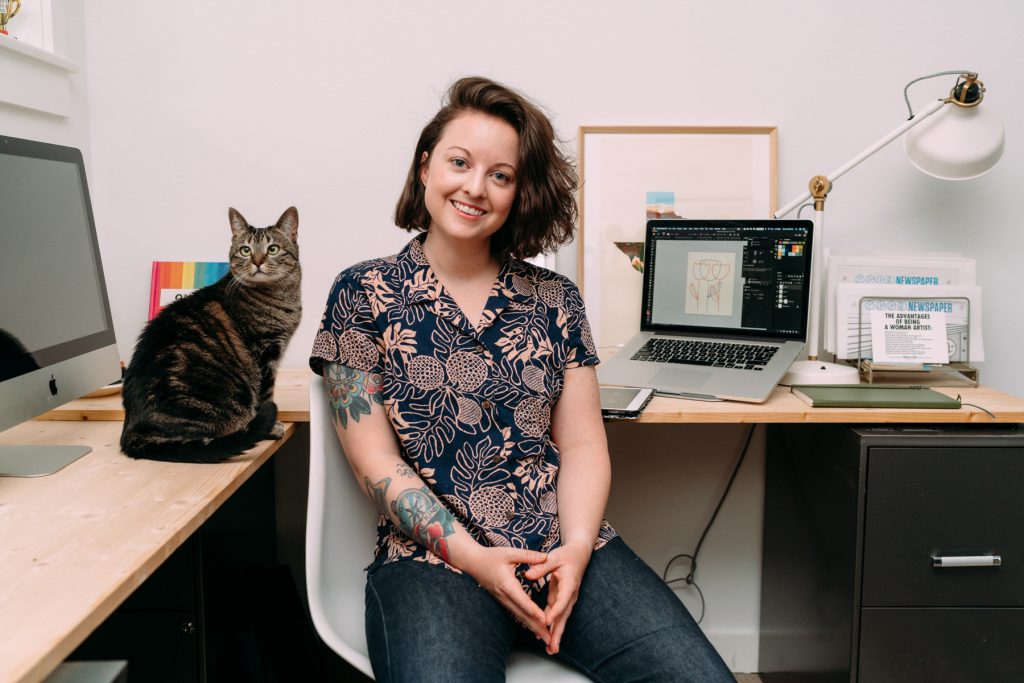 Tell us a bit about your creative practice.
Hi! My name is Carra and I am a full-time freelance illustrator and designer! Most of my work is colorful and fun, but also speaks to things that are dear to my heart. I've been drawing ever since I could hold a writing utensil, and I am always trying to learn more about everything, mostly through experience and YouTube tutorials. If I don't get to draw or make art for a few days, I feel less like myself.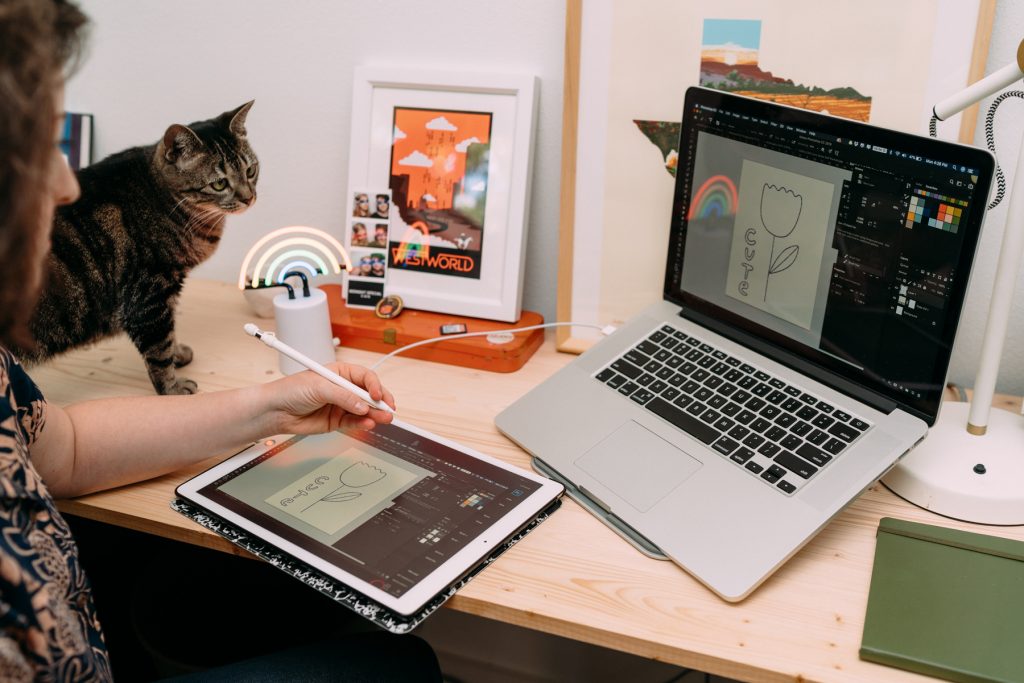 What's your workspace like?
My workspace is coming together slowly! For the past two years, I've been working pretty much anywhere with a surface for me to work. I'm currently transitioning from being pretty nomadic with my work to hopefully having a studio space that feels like home. Right now, it's pretty bare and I'm kind of not ready to dive into working there mostly, but I know it will grow into a space I love.
How does Astropad fit in your practice?
Because I'm on the go so much, it's nice to be able to carry my computer and iPad anywhere to create a full workstation. I'm able to easily hook up my iPad to my computer and start working from there in ANY program that I need. I mainly use Astropad with Adobe Photoshop and Adobe Illustrator. And let me share, Astropad has been such a gem for me. I had invested in an iPad and didn't have the funds to also have a huge Wacom tablet. I love the way Astropad works for me.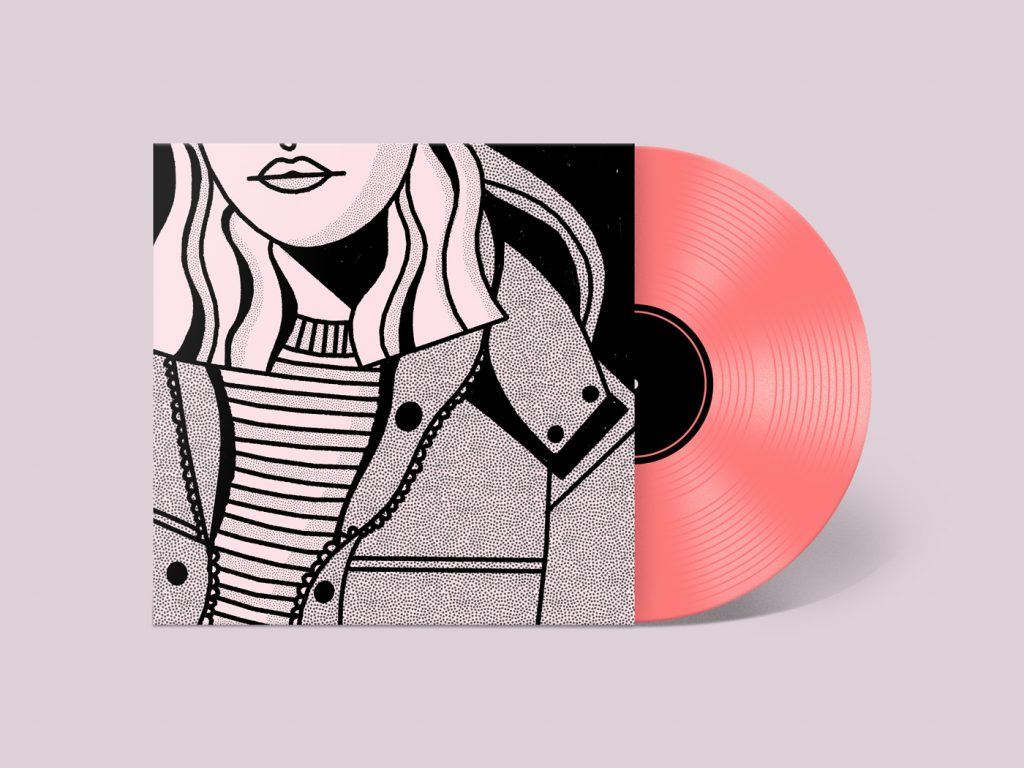 Walk us through your daily routine.
My day usually starts with waking up and going to the kitchen to make coffee and some kind of breakfast for my partner and me. Then, I slowly check emails and internet things before diving into work. Some days, I go out and do yard work before sitting down to do design work — it helps my brain start storming. I hope in the future to have more of a routine, but for now, this works!
How do you brainstorm fresh ideas?
I love going to thrift stores and seeing things that exist in the world. I take a ton of photos on my phone as a library of ideas. If I can't go out and explore to brainstorm fresh ideas, I find myself searching the never-ending pit of the internet. Pinterest, Dribbble, and Google are readily available. I also sometimes force myself to start drawing in my sketchbook without thinking. It's refreshing and can sometimes land an idea I would never have been able to research and find.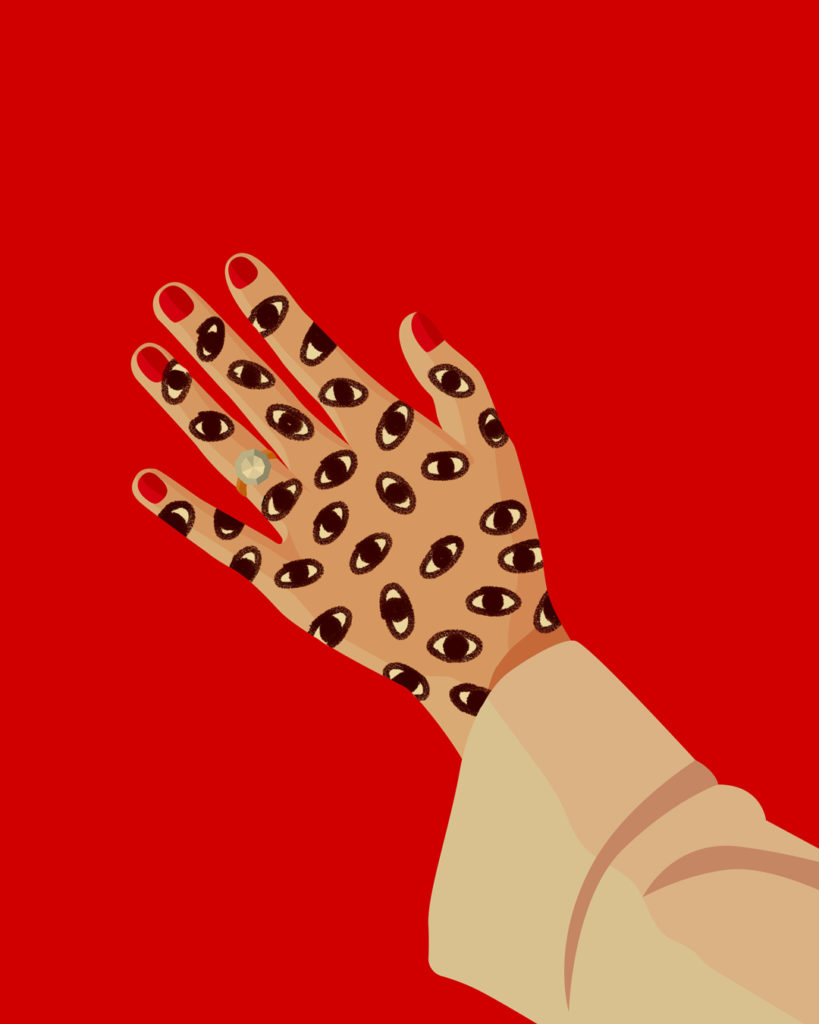 What podcasts are you listening to?
Podcasts are my favorite thing to listen to when I workout. I'm usually listening to Creative Pep Talk by Andy J. Miller or Dribbble's podcast, Overtime. I don't typically listen to anything when I do creative work — I think it's because my brain works best in silence.
What's your favorite thing about the work you do?
It's incredible to be able to make a living making art. Like wow! How cool? My favorite thing about the work I do is when I'm able to make work that makes a difference and positively influences people around me and the reach of the internet.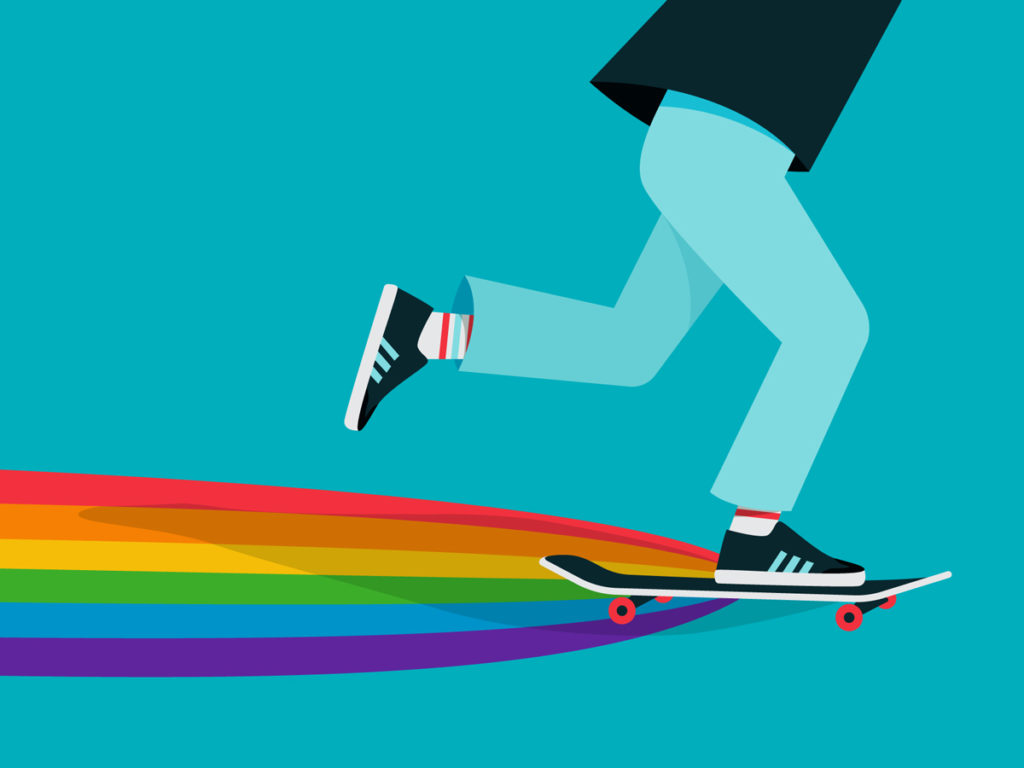 What's the hardest part about the work you do?
The hardest part is worrying about financial stability. I am a full-time freelance illustrator and designer, which also means I am doing everything from finding work to getting paid. This is the part that makes it hard for me to relax on a regular basis.
How do you merge traditional creativity with digital tools?
With the digital tools we have today, we have an unlimited supply of art supplies. I do miss the tactile-ness of working with different media, but being able to take a computer and iPad with me basically anywhere — I'm able to create at any moment. I still carry a sketchbook with me and use pens and pencils, but I also allow myself to dive in digitally. A question I ask myself a lot is, "How can I use a digital program in a non-traditional way to wield different results?" I think I need to be reminded of how I was in college: way more experimental. I need to bring that part of me back!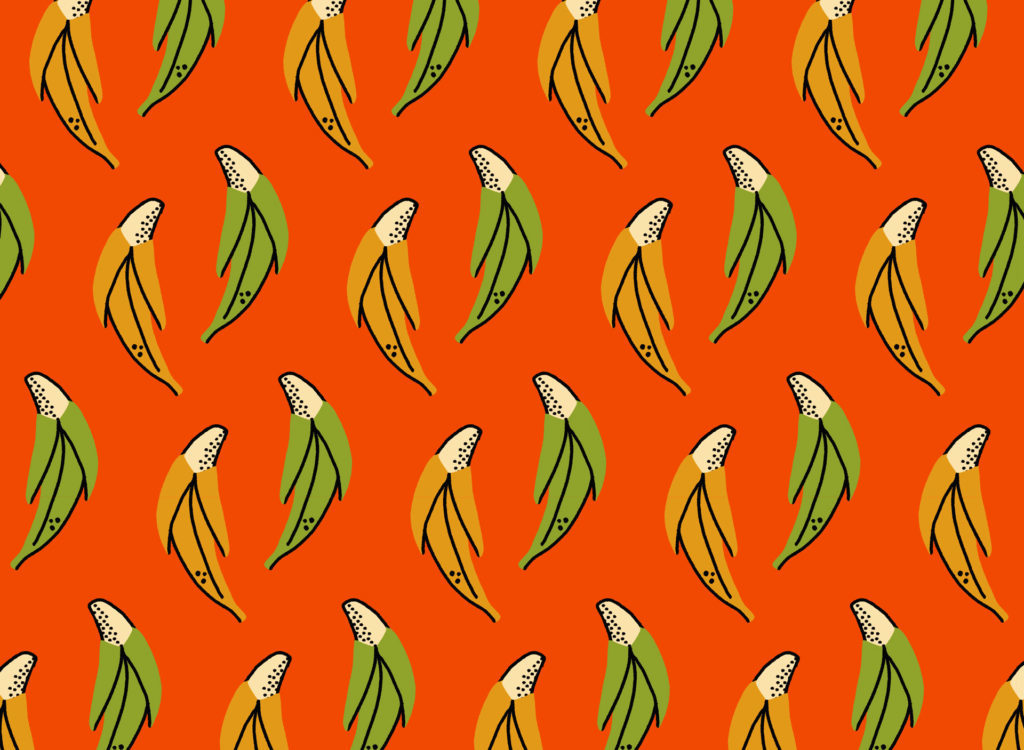 As an illustrator/designer, how have digital tools improved your workflow?
The workflow is way more seamless now. I work from program to program pretty easily. I'm also able to reproduce things that may have been limited when only working in analog. It's interesting to see how digital tools are allowing us to work as if we were using traditional tools. People still want to see the human quality in work, so in a way, maybe these new digital tools are trying to keep that part alive.
What instagram accounts are you obsessed with?
I'm currently obsessed with @heyrooney and @cutedirtydog!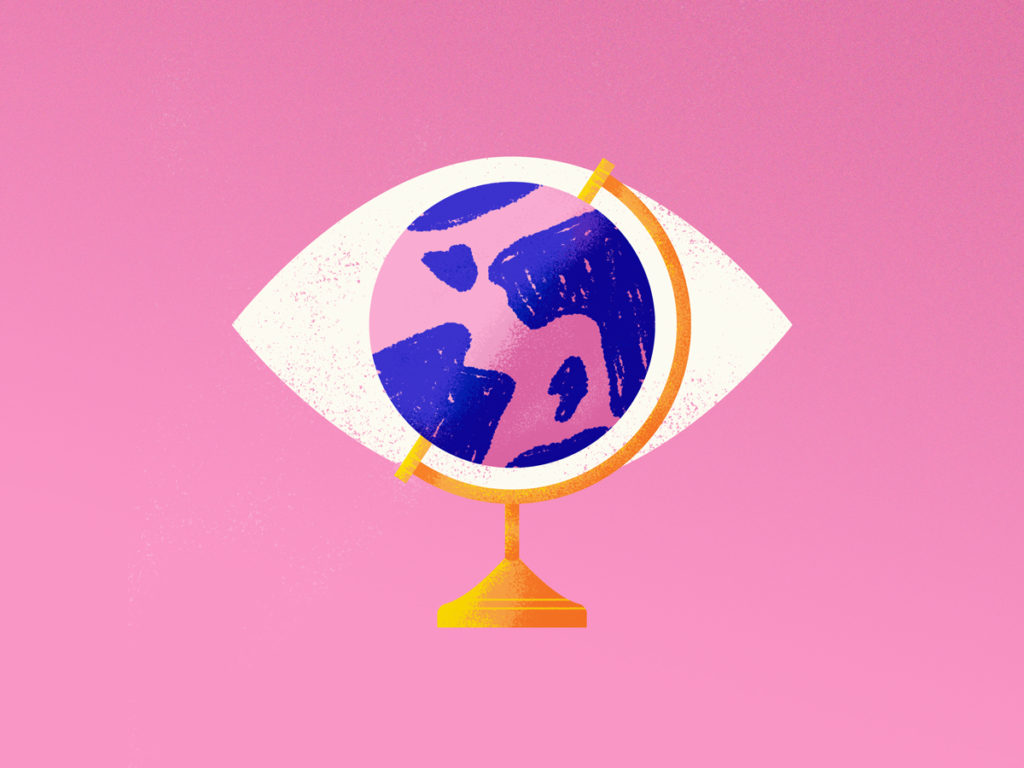 What most inspires you?
People living their truth. I know we hear that a lot, but really this inspires me. When someone is being honest with who they are, I feel the strength to live brighter and fuller as myself, which I hope, in turn, inspires others. A breath of fresh life.
---
Follow Carra Sykes on Instagram at @carrasykes and see her portfolio here.
Share your Astropad workflow with us on social using #Astropad for a chance to be featured.