Maker Spotlight: Carmen Ruiz Sánchez de León of Arqueo Artis
We first spotted Carmen's work on Instagram when she tagged us in a behind-the-scenes picture of herself on the job. Needless to say, we were fascinated by her line of work — it's not every day you see posts by an Egyptologist and her 3D digital creations. In this interview, we uncover what daily life is like translating ancient history into digital restoration. All within an Egyptian tomb. How cool is that?
First off, how did you get into this field of work?
I ended up doing epigraphy inside on a tomb because of twists of life. I have always loved history and more specifically Egyptology. I was attending a workshop about digital epigraphy when Jose Manuel Galan, Director of Proyecto Djehuty, spotted my work and liked it so much that he thought my knowledge of digital rendering and my Master's Degree in Virtual Heritage would be very useful to design the epigraphy for Djehuty Tomb. Of course, I said yes to the offer and the rest is history.
Can you define photogrammetry, virtual heritage, and epigraphy (since these are not common terms)?
Photogrammetry is a technique that allows you to create 3D models of archaeological pieces and terrain by taking a large number of photographs and processing them with specialized software.
Virtual heritage is the documentation of heritage virtually (using 3D capture) for conservation, study, and virtual restoration.
Epigraphy is the study of written symbols on hard surfaces. In my case, I study ancient Egyptian epigraphy, which means I mainly focus on the hieroglyphs and drawings within ancient Egyptian tombs.
What type of work do you create?
I like to see myself as a visual artist. A creator. Everything that has to do with images – mainly created digitally – is my thing. No matter if the things I'm creating are still images or movies. If I really had to tag or define my work – like you do on a resume – I'd say I'm a designer, photographer, video maker, motion graphics creator, 3D artist, heritage virtualizer, and epigrapher ?.
Tell us a bit about your creative practice.
Throughout my career, I have done so many different kinds of jobs. I studied Image Sciences at university, which is like a degree in all audiovisual. After that, I worked for many years on a TV network as a video director, editor, and motion graphics designer. After I quit that job, I became a freelancer and never took a full-time job again. Since then, I have done all kinds of jobs. Music video production and direction, website design, graphic design for theater billboards … too many to count them all!
Now, my creative practice is mainly focused on photography, which has always been present in my freelance work, and recently I have shifted my aims to virtual heritage and more specifically to Egyptology. I am a member of the Spanish mission Proyecto Djehuty, one of the most important teams working in Luxor, Egypt. Like my previous jobs, my job here is also diverse. I am a photographer and heritage virtualizer. But my main task is the development and design of the digital epigraphy at Djehuty Tomb (TT11) at Drabu El-Naga.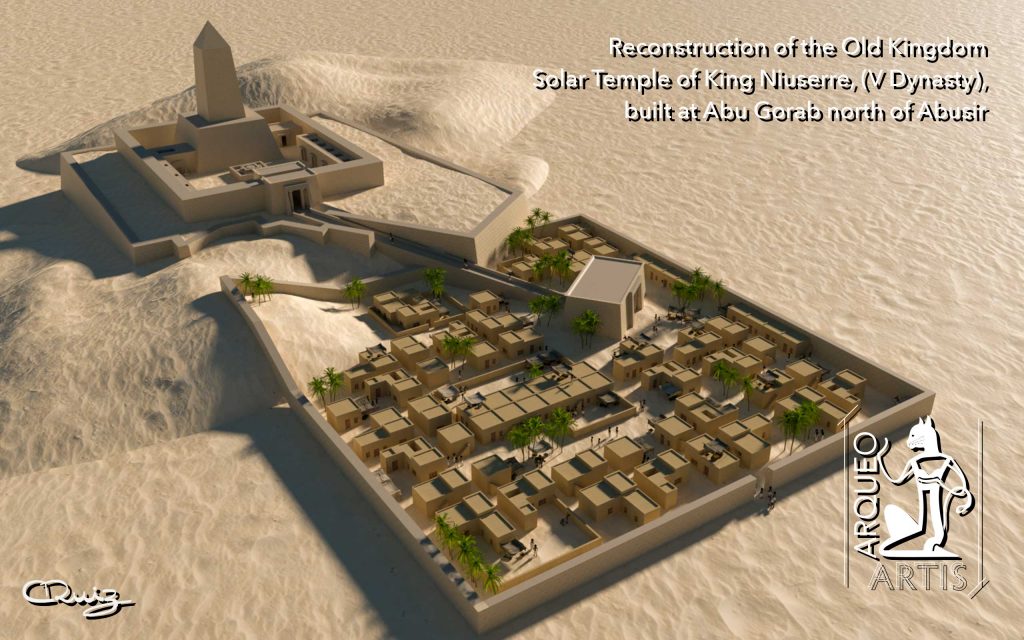 What's your workspace like?
While I'm working from home, I have two places where I do my job. My office is where I have my iMac. A couple of years ago, I needed a new computer more suitable for the photogrammetry and 3D work that virtual heritage required, so I arranged a whole new workspace in my living room.
When working in Luxor, Egypt, I work inside the Tomb of Djehuty. It's not a common place to work! I love that my "other office" is an unbelievably beautiful place, filled with reliefs and texts carved by people who lived circa 1400 BC.
Walk us through your daily routine.
As a freelancer doing several kinds of different work, I confess I don't really have an established routine. I get up in the morning and after breakfast, I begin working on whatever project I have going on. I go for a walk to break up the day and continue working in the evening. At night, I spend time with my boyfriend, relax, watch some TV, or read a good book.
While working on Djehuty excavation, we get up with the sunrise and go to the archaeological site. There, I spend time doing epigraphy, photogrammetry or photography. After about 7 hours on-site, we go have lunch, and in the evening, we process all the work and documentation acquired from the morning. I have to say that it doesn't feel like work when you love what you do. It is a real privilege to do creative work in the service of heritage conservation.
How does Astropad fit into your practice?
Astropad has become an essential tool for my creative work. I have always worked with pen tablets, but the power of the iPad and the precision of the Apple Pencil are just unbeatable. If you pair them with your desk equipment, you can just about do anything. The iPad and Apple Pencil combo are essential for my work in the epigraphy of reliefs and hieroglyphs at Djehuty tomb.
To get the most accurate documentation, we draw in front of the tomb wall. The next step is digital inking, and that's where Astropad comes in. We do the inking in Photoshop, and Astropad connects the iPad with the computer in a seamless way. Also, the ability [in Astropad] to create your own shortcuts and have everything saved on the iPad is extremely useful. Sometimes I connect everything to my laptop and do the inking on my couch.
I also use Astropad for other kinds of things, of course, like photo retouching or 3D modeling. It's an essential piece in my workflow.
How do you merge traditional creativity with digital tools?
I still need paper and pencil to help keep my creative juices flowing. But after a short period of time, I always rely on my digital tools to bring projects to life. I love traditional creativity, but I am primarily a digital artist.
What's your favorite thing about the work you do?
The possibilities and the privilege of where I physically get to work. And being able to use creativity to preserve and disseminate culture.
Follow Carmen on Instagram and check out her portfolio. Share your Astropad workflow with us on social using #Astropad for a chance to be featured.