Storyboard Pro is one of the most popular storyboard and animation software programs on the market. With Storyboard Pro, you can create and turn storyboard thumbnails into animations. Not only does it have creative drawing and animation tools, it also allows you to adjust and import 3D models to include in your animations.
Storyboard Pro is available for Mac and Windows, but there is not a version of Storyboard Pro available for the iPad. That's where Astropad Studio comes in!
Mirror Storyboard Pro on your iPad with Astropad Studio
Astropad Studio mirrors your desktop on your iPad so that you can work directly in animation programs like Storyboard Pro and Toon Boom Harmony.
Mirror any desktop app on your iPad, not just Storyboard Pro!
Works with both Mac and PC
Build your own shortcuts panel, custom gestures, and custom quick keys
Connects over WiFi or USB cable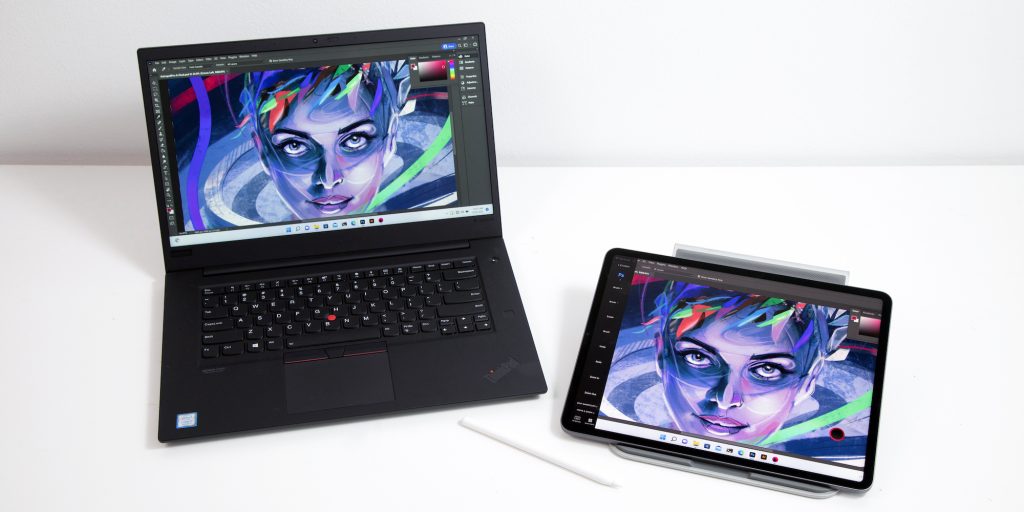 Touch Gestures for Storyboard Pro on iPad
Astropad Studio does not currently support touch gestures for panning, zooming, and rotating the canvas in Storyboard Pro. However, you can customize these gestures using Custom Quick Keys in Astropad Studio.
Quick Keys are shortcuts that sit in the corner of your iPad workspace. You can customize up to seven Quick Keys for any keyboard command.
In Astropad Studio, the Quick Keys can be customized and rearranged from the Edit Workspace panel in the sidebar. Add the following shortcuts to use as Quick Keys → More about custom Quick Keys
Pan (Spacebar + Pencil)
Zoom In (2)
Zoom Out (1)
Rotate Counter Clockwise (C)
Rotate Clockwise (V)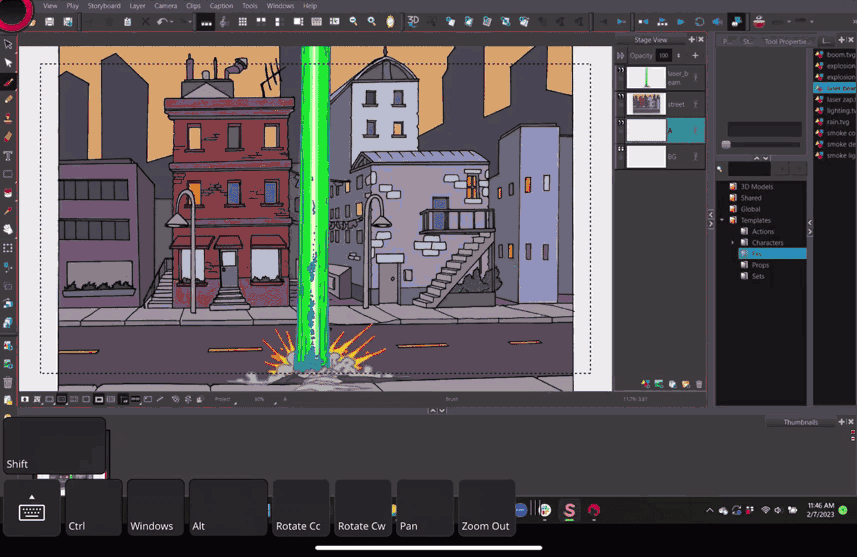 Gesture Shortcuts for Storyboard Pro on iPad
Astropad Studio includes a sidebar with easy access to your favorite shortcuts. In the sidebar, you can set your most frequently used commands as gesture shortcuts, called Magic Gestures.
By default, Astropad Studio and Storyboard Pro use the same shortcut for Undo, so you can leave this gesture as is.
But Storyboard Pro has its own unique command for Redo, so you'll need to adjust that Magic Gesture setting in Astropad Studio.
How to adjust the Redo Magic Gesture for Storyboard Pro on your iPad:
Select Magic Gestures on the Astropad Studio Main Menu
Scroll down to Tap Gestures and click on Redo
Under Shortcut, click on Redo to edit the shortcut
Click Clear Keys and enter the following shortcut: Ctrl+Shift+Z
Save and Add the shortcut for it to take effect
Now you'll be able to quickly Redo in Storyboard Pro on your iPad!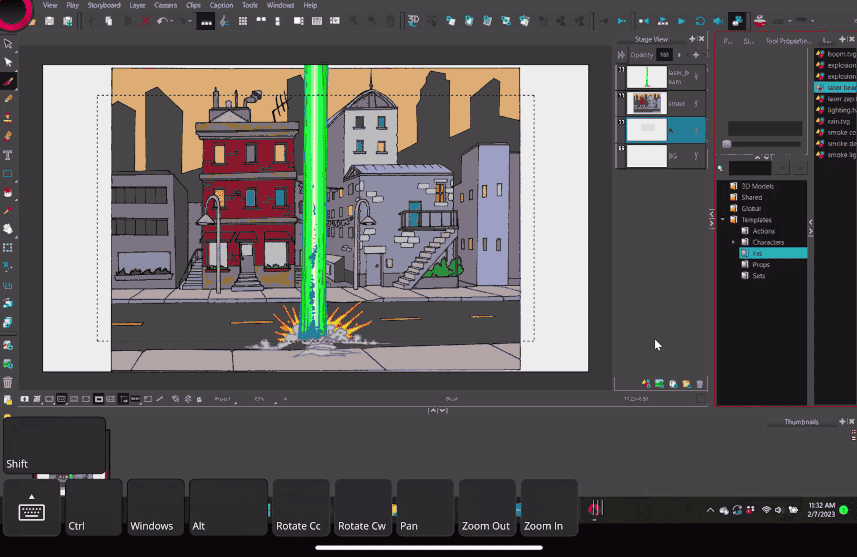 Customizing your Shortcuts for Storyboard Pro on iPad
Other shortcuts can also be customized in the Astropad Studio sidebar. In the Edit Workspace panel, you can delete, rearrange, rename, and replace any shortcut.
Shortcuts are per-app and savable — so you can save a shortcut set for Storyboard Pro and another set for Photoshop.
For a full list of Storyboard Pro 22's custom shortcuts, click here.
Get started today with Storyboard Pro on your iPad
Ready to combine the flexibility of the iPad Pro with the power of Storyboard Pro? Take Astropad Studio for a spin with a free 14-day trial. No commitments, cancel any time.
Mirror any desktop app on your iPad
Compatible with Mac and PC
Build your own shortcut panel, custom gestures, and custom quick keys
Utilize pressure-sensitive and precise sculpting and painting
Connects over WiFi or USB cable
---