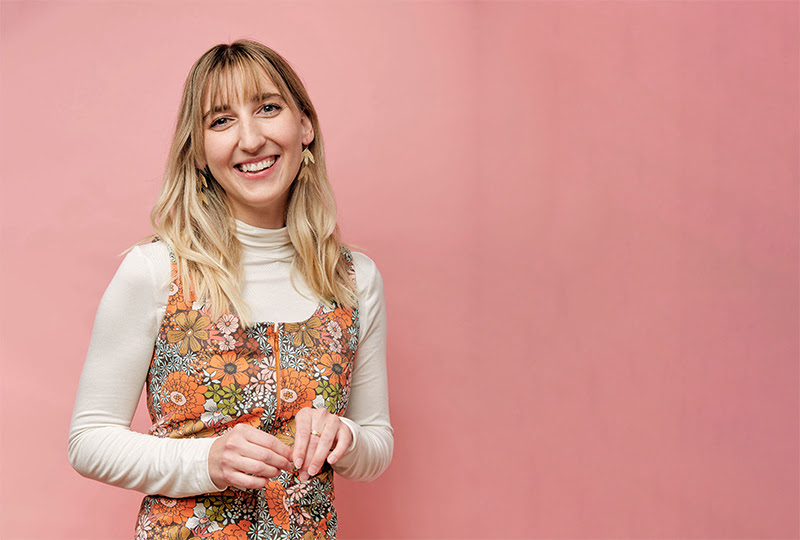 Hey there! I'm Kayla Ann. I'm an artist and illustrator who uses Astropad Studio to create my vintage-inspired digital art.
As a print designer and illustrator, color palettes are one of the most important elements of a successful design. Making sure the palette has enough contrast and speaks to the theme is always on my mind when creating new work.
Luckily, Adobe Illustrator has made color options a breeze with the new beta tool, Generative Recolor. I'll walk you through utilizing this new tool in your work, so you can experiment with color and have fun in the process!
1. Open the Generative Recolor tool in Adobe Illustrator
Once you've finished a design and are ready to explore different color palettes, select your design and click Edit > Edit Colors > Generative Recolor (Beta). This will open up the Generative Recolor prompt.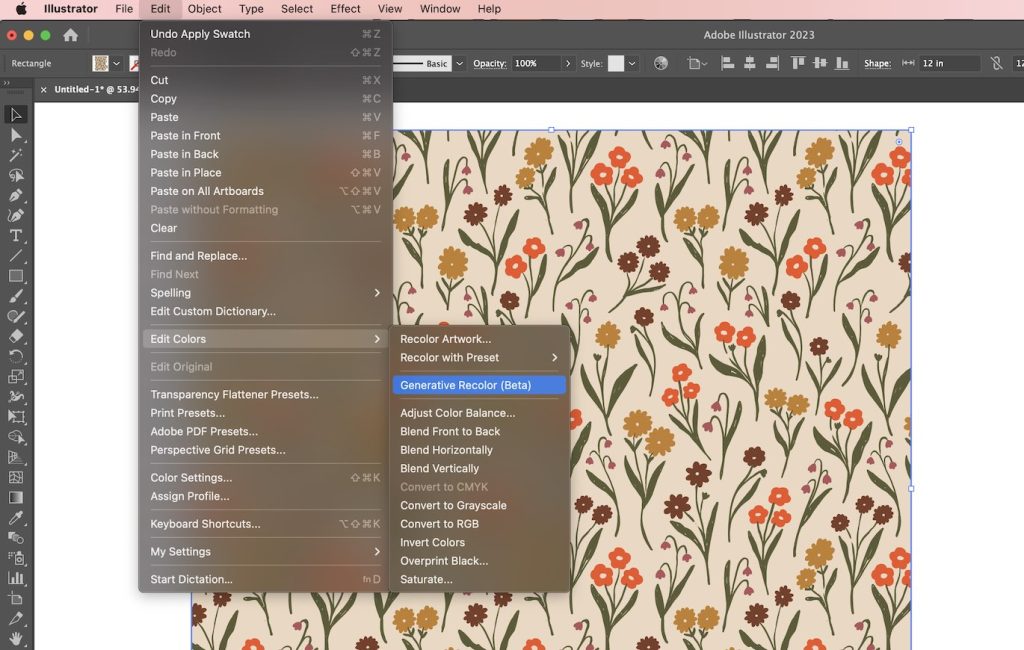 2. Crafting prompts for generative AI
From here, you'll see that Adobe has sample prompts that you can select. These sample prompts give you an idea for how the prompt function works and what descriptions work best to generate a palette. Focus on different keywords that highlight the mood, color, or theme you want to generate.
For example, I'm going to try and generate different fall color options for my floral design. The prompt I am going to use is "Halloween." Be sure to explore multiple keywords for a unique generated palette.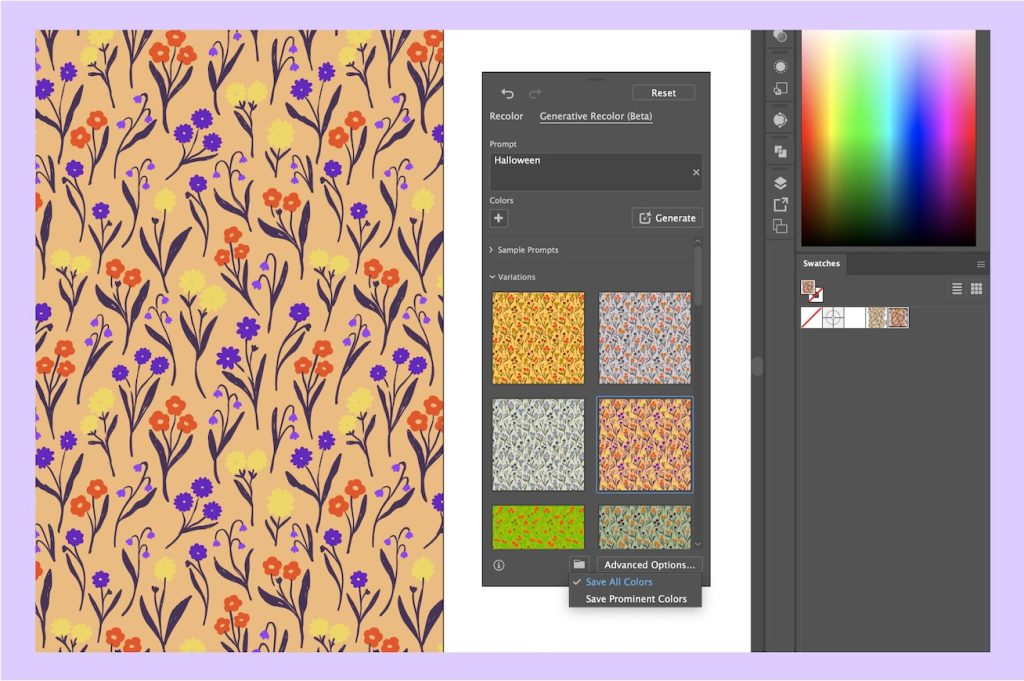 3. Save your color palettes and explore variations
As you can see, the Generative Recolor Tool has given me four different colorways to view. When I select my favorite, it will recolor the design in the new palette. To save, click the folder icon next to "Advanced Options…" and select "Save Prominent Colors." This will save the colors under the swatches panel.
There is also the option to adjust colors within the tool. To do this, click "Advanced Options." This pulls up the recolor artwork tool, where you can adjust colors, tones and shades, and move colors around for different variations within this new palette.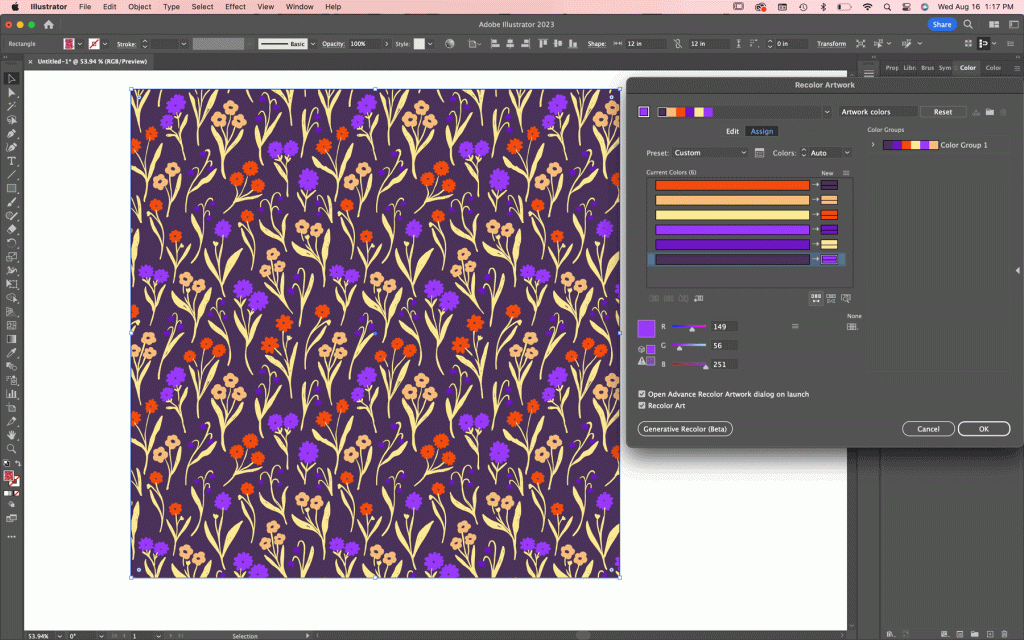 I hope this short and sweet tutorial encourages you to explore this new Generative Recolor Beta Tool, and helps you come up with some new color palette ideas!
---
Use Adobe Illustrator on your iPad with Astropad Studio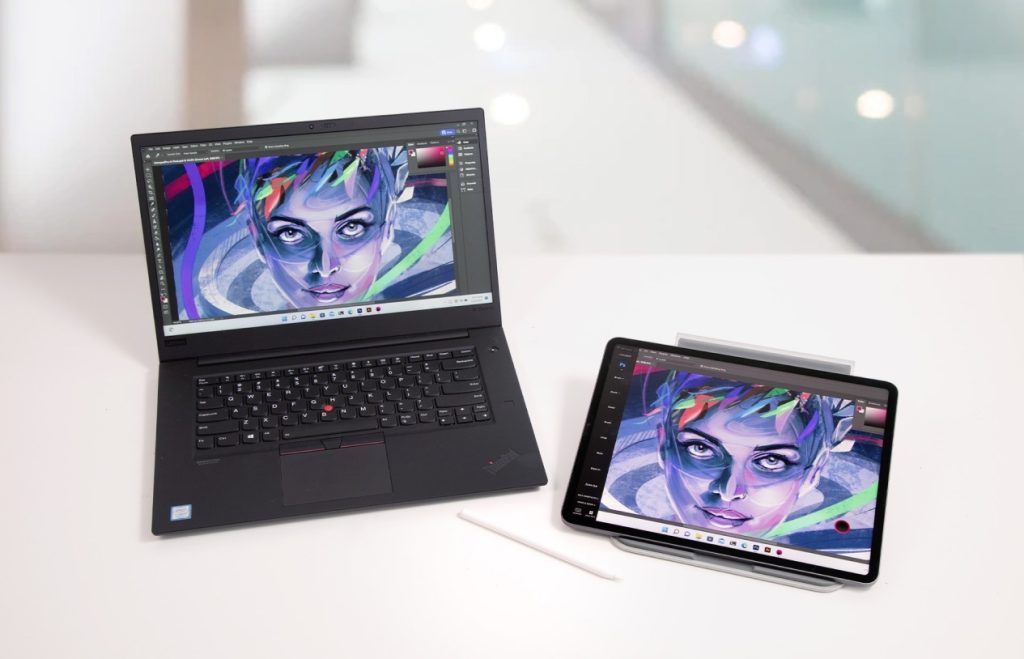 Ready to level up your creative workflow?
Astropad Studio turns your iPad into a customizable drawing tablet. Draw directly into your favorite desktop apps like Photoshop, Illustrator, Clip Studio Paint — right on your iPad!
Mirror any desktop app on your iPad
Compatible with Mac and PC
Build your own shortcut panel, custom gestures, and custom quick keys
Utilize pressure-sensitive and precise sculpting and painting
Connects wirelessly or over USB cable