Charge your 2nd generation Apple Pencil in 3 easy steps
iPads offer a world of opportunities to graphic designers, creatives, and notetakers across the globe. To really unlock the creative potential inside your iPad, you need an Apple Pencil.
If you have opted for one of the more modern iPad models, the chances are that you have a 2nd generation Apple Pencil. Before you start creating works of art and revolutionizing your workflow, you need to learn how to charge your Apple Pencil.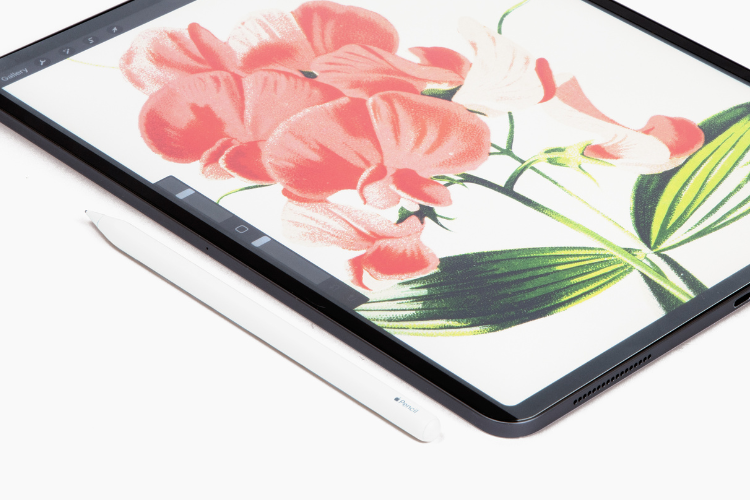 Difference Between 1st & 2nd Generation Apple Pencils
The 1st generation Apple Pencil entered the market in 2015, and the 2nd generation stylus followed suit almost exactly three years later in 2018. The 2nd generation Apple Pencil is the more modern, ergonomic, and functional sister to the original.
The newer stylus has a matte finish and flat edge that encourages ergonomic functionality, as well as a number of other minor tweaks to make your experience as streamlined as possible. One of the biggest (and in our opinion, the best) changes is the wireless charging feature.
Whereas the 1st gen Apple Pencil has an in-built connector, the 2nd gen Apple Pencil charges via a wireless Bluetooth connection.
Read Which Apple Pencil is Better? to discover more differences.
2nd Gen Apple Pencil Compatibility
Wait! Before you worry about how to charge your Apple Pencil gen 2, you need to find out whether your stylus is compatible with your iPad.
Here are all the iPad models and generations that will work with your Apple Pencil gen 2.
iPad Pro 12.9-inch (6th generation)
iPad Pro 12.9-inch (5th generation)
iPad Pro 12.9-inch (4th generation)
iPad Pro 12.9-inch (3rd generation)
iPad Pro 11-inch (4th generation)
iPad Pro 11-inch (3rd generation)
iPad Pro 11-inch (2nd generation)
iPad Pro 11-inch (1st generation)
iPad Air (5th generation)
iPad Air (4th generation)
iPad mini (6th generation)
How to Charge Apple Pencil Gen 2 in Three Steps
It only takes three simple steps to get your Apple Pencil charging.
Go to "Settings" then "Bluetooth" on your iPad and turn Bluetooth on
Attach the flat side of your Apple Pencil to your iPad
When the "Apple Pencil" widget pops up, your stylus is charging
That's it! The 2nd gen Apple Pencil has a flat edge that has two purposes. First, it makes the stylus more ergonomic, and, second, the in-built magnetic strip attaches to the iPad.
It's important to note that your Apple Pencil will only attach to the right side of your iPad. The other side is not magnetic.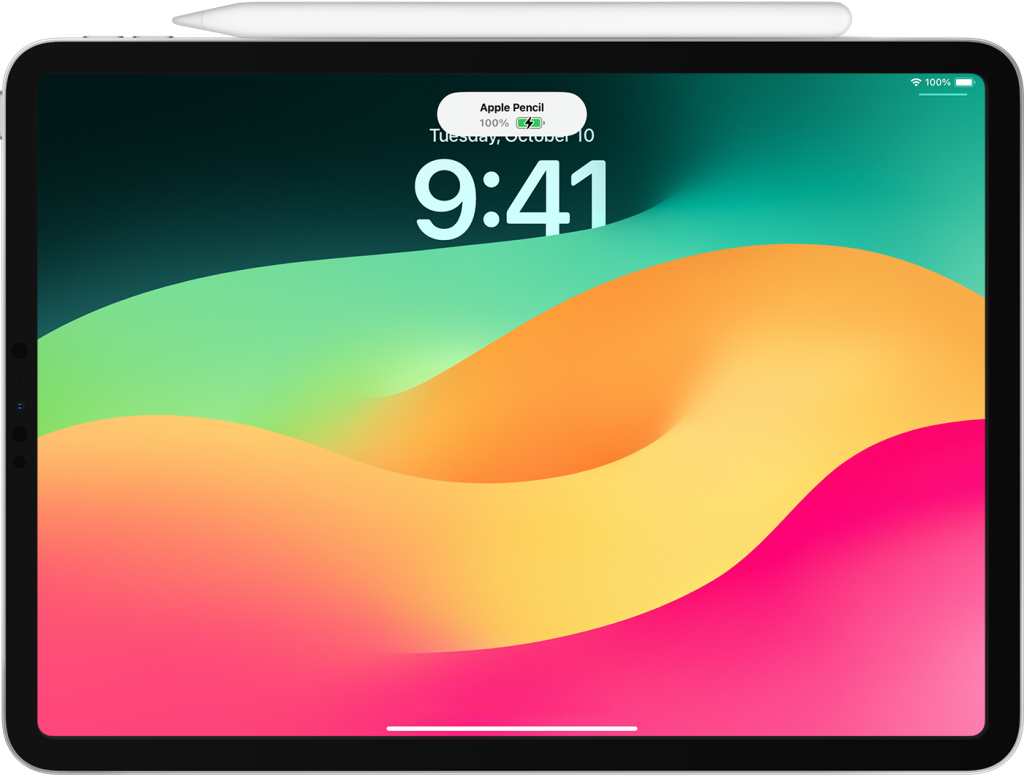 How Long Does 2nd Gen Apple Pencil Take to Charge?
The 2nd gen Apple Pencil charges quicker than the 1st gen version. Once the stylus is attached to your iPad, it will take around 20 to 25 minutes to reach 100% charge. When your stylus is at 100%, it will last for around 12 hours.
Can You Use 2nd Gen Apple Pencil While It Is Charging?
The short answer is no, you can't use your stylus while it is charging. The 2nd gen Apple Pencil charges by wirelessly connecting to your iPad via Bluetooth. Although the charging method is wireless, the stylus needs to be attached to the iPad.
Is My 2nd Gen Apple Pencil Charging?
So, how do you make sure that your Apple Pencil is charging?
When your Apple Pencil connects to your iPad, a notification will pop up at the top of your iPad. If the notification has not popped up, your Apple Pencil is not charging.
If you want to check how much charge is in your Apple Pencil, you can simply detach your Apple Pencil and reconnect it to your iPad.
Upgrade your Apple Pencil tip with Rock Paper Pencil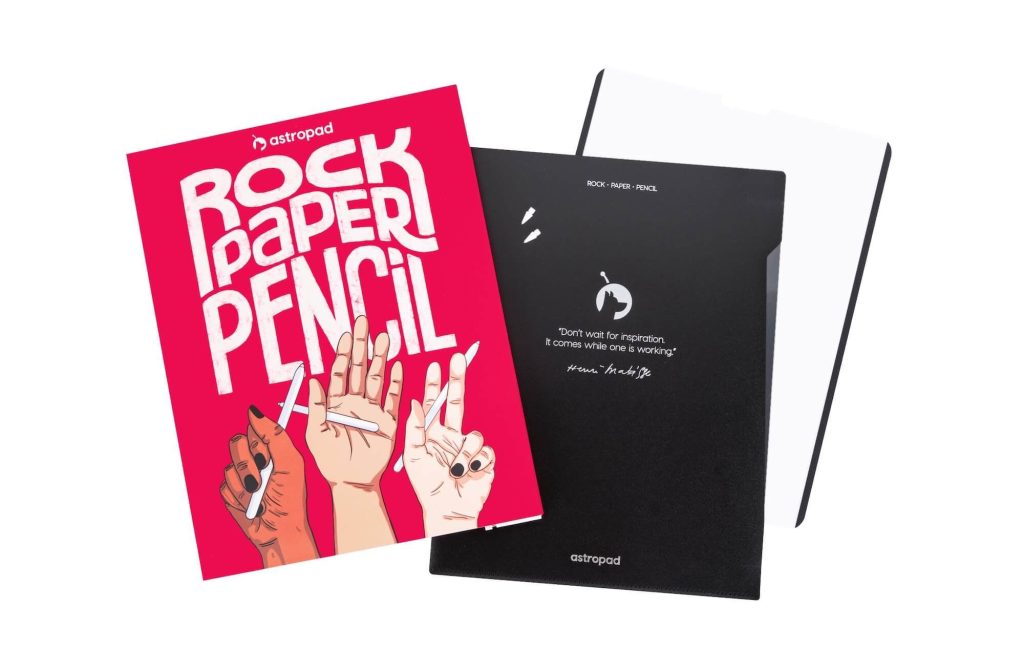 Once your Apple Pencil is charged, you can explore all the brilliant tech that iPads have to offer. If you've invested in an Apple Pencil, chances are that you want to take realistic handwritten notes or even create digital art.
You can use Rock Paper Pencil to enhance your iPad writing/ drawing experience. Rock Paper Pencil combines a ballpoint Apple Pencil tip and a magnetic, matte screen protector. Together, they create the most realistic pen-on-paper feeling for iPad.
Ditch the slip: On its own, the iPad's glass screen is a slippery surface that creates an inconsistent drag on your Apple Pencil.
Smoother, more precise strokes: Rock Paper Pencil adds subtle friction between your screen and Apple Pencil tip, giving you more control with each stroke output.