Charge your 1st generation Apple Pencil in 3 easy steps
So, you've finally got an iPad and an Apple Pencil. But how do you charge your Apple Pencil gen 1 stylus? We've put together a few simple steps to help you charge your Apple Pencil in no time at all.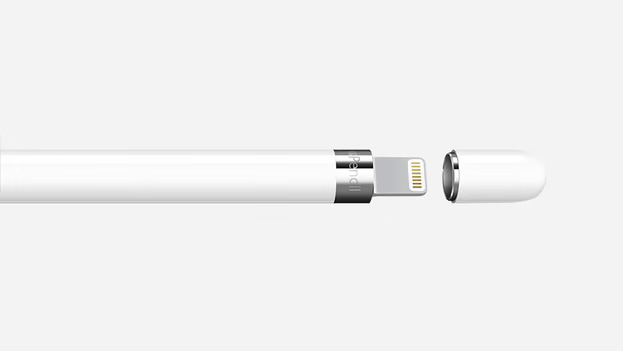 Difference Between 1st & 2nd Generation Apple Pencils
There are a lot of differences between 1st and 2nd generation Apple Pencils, but the most important difference is the method of charging. 1st generation Apple Pencils are more complicated to charge than 2nd generation Apple Pencils.
If you put a 1st generation and 2nd generation Apple Pencil side by side, you will see the main difference. The 1st generation stylus has a small silver section that separates the pencil from the charging port. The 2nd generation stylus does not have a charging port because it charges wirelessly.
Want to learn more about Apple Pencils? Read Which Apple Pencil is Better?
1st Gen Apple Pencil Compatibility
Before you purchase a 1st generation stylus, you need to know whether or not it is compatible with your iPad.
1st generation Apple Pencils are compatible with the following iPad models and generations.
iPad (10th generation)
iPad mini (6th generation)
iPad Air (4th generation and later)
iPad Pro 11th-inch (all generations)
iPad Pro 12.9-inch (3rd generation and later)
How to Charge Apple Pencil Gen 1 in Three Steps
Wondering how to charge your Apple Pencil? You are in the right place. Just follow these three easy steps.
Unscrew the cap from your Apple Pencil
Plug your Apple Pencil into the lightning connector on your iPad
Tap "pair" when the Bluetooth pairing request appears on your iPad
It really is that simple!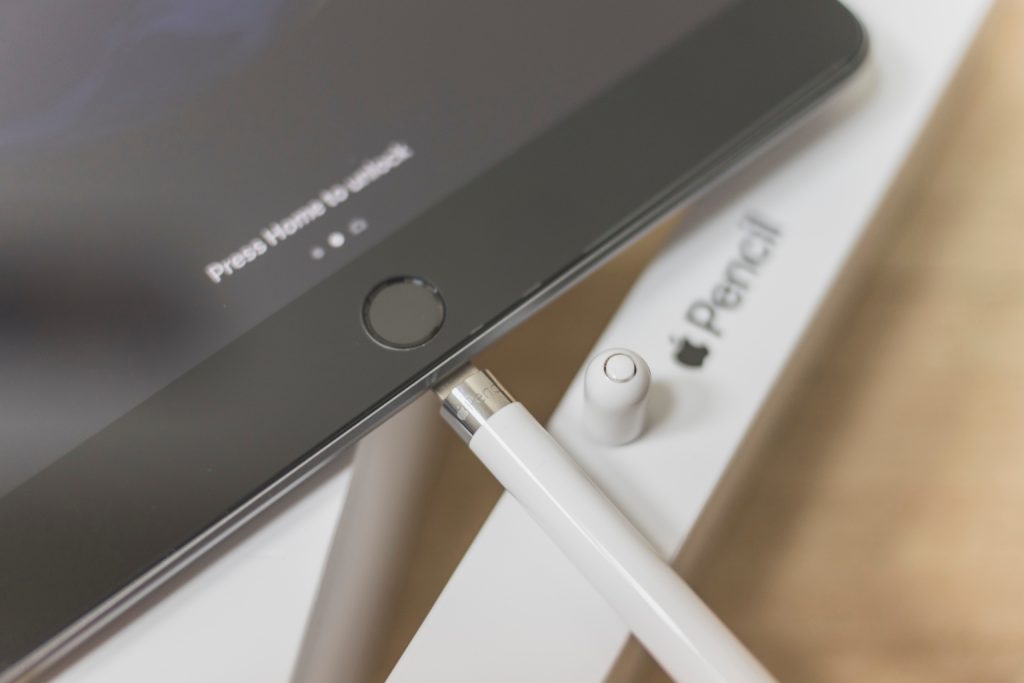 How to Charge Apple Pencil With 10th Gen iPad
10th-generation iPads have a USB-C port instead of a lightning connector port. This small change guarantees big benefits, such as faster data transmission and larger power wattage. However, to charge your Apple Pencil, you have to invest in a USB-C to Apple Pencil adapter.
You can buy one of these adapters online for as little as $10. Once you have the adapter, just plug one side into your iPad and the other side into your Apple Pencil.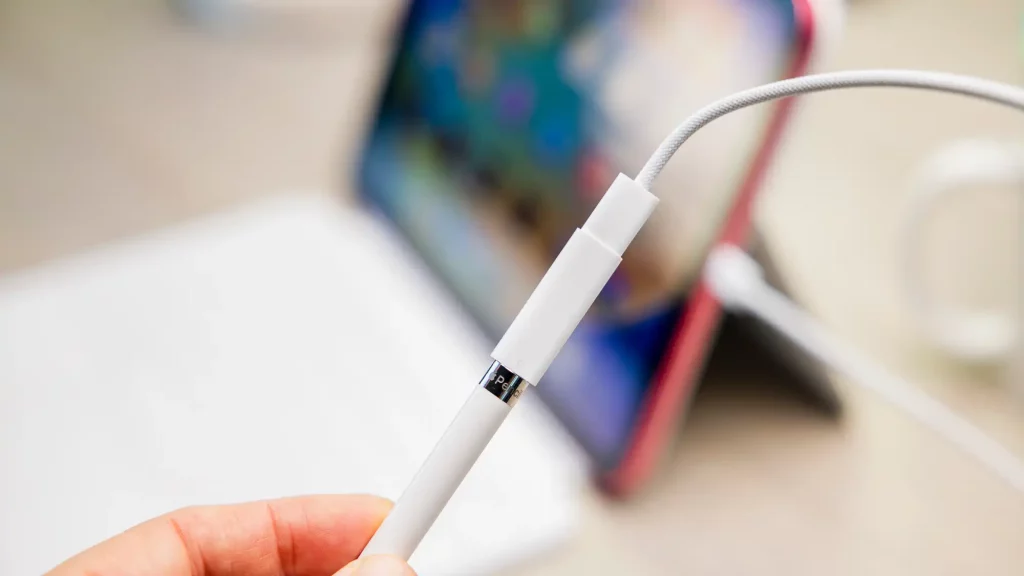 How Long Does 1st Gen Apple Pencil Take to Charge?
The good news is that 1st gen Apple Pencils charge very quickly. This stylus can go from 0% to 100% in just 30 minutes! When your stylus is at 100%, it will last for around 11 hours.
Is My 1st Gen Apple Pencil Charging?
To check whether your 1st gen Apple Pencil is charging, you need to add a widget to your iPad.
Go to the home screen on your iPad
Swipe from left to right to get to the widget screen
Scroll down to the bottom of the page
Press "edit"
Select the "batteries" widget under "more widgets"
Drag the widget up to the top and select "done"
To check that your widget is active, go back to your home screen, and swipe from left to right. The battery widget should be at the top of the page.
How to Connect Apple Pencil Gen 1 to iPad
So, how do you connect your Apple Pencil to your iPad?
If you have the 1st generation Apple Pencil, the process has a few extra steps:
Remove the cap on the end of your Apple Pencil to access the lightning connector.
Plug your Apple Pencil into your iPad's lightning connector. If you have a 10th-generation iPad, you need to buy a USB-C to Apple Pencil adapter.
A message will pop up on your iPad that says "Bluetooth pairing request". Simply tap "pair", remove your Apple Pencil, and begin using it.
Upgrade your Apple Pencil tip with Rock Paper Pencil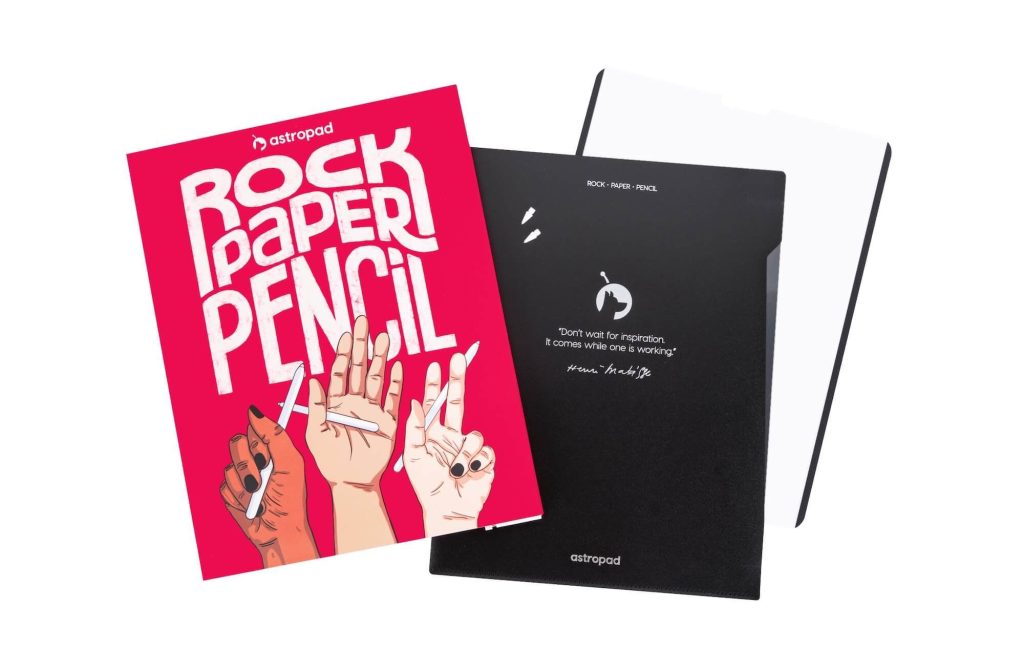 Once your Apple Pencil is connected, you can explore all the brilliant tech that iPads have to offer. If you've invested in an Apple Pencil, chances are that you want to take realistic handwritten notes or even create digital art.
You can use Rock Paper Pencil to enhance your iPad writing/ drawing experience. Rock Paper Pencil combines a ballpoint Apple Pencil tip and a magnetic, matte screen protector. Together, they create the most realistic pen-on-paper feeling for iPad.
Ditch the slip: On its own, the iPad's glass screen is a slippery surface that creates an inconsistent drag on your Apple Pencil.
Smoother, more precise strokes: Rock Paper Pencil adds subtle friction between your screen and Apple Pencil tip, giving you more control with each stroke output.