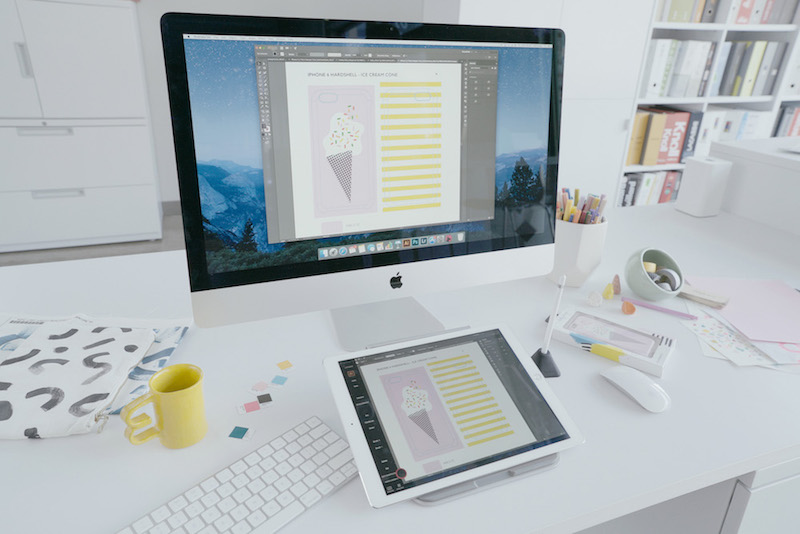 Tips and Tricks for Designing your Digital Creative Studio
If you're a full-time artist, it's important to consider the aesthetics and functionality of your studio. Not only do you want your space to be energizing but you also need a setup that optimizes your technology. So whether you're setting up your first studio or looking to give your current space a facelift, this guide offers some helpful tips for arranging your creative space.
Start with reliable WiFi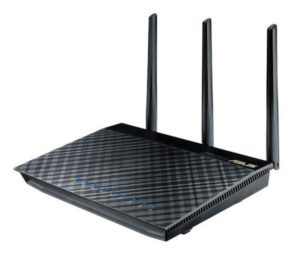 If you plan to use Astropad wirelessly, your Mac and iPad need to be connected to the same WiFi network. The more reliable your network signal is, the faster Astropad's performance will be. For the best experience, you should use the latest 802.11ac router with a 5Ghz band.
If you're in the market for a new router, we recommend the ASUS AC1750 WiFi Router. It's super fast, has great range, and won't hurt your wallet.
For more information about using Astropad wirelessly, check out our WiFi Troubleshooting Guide.
Choose functional accessories
If you're going to be spending hours at a time in your studio, then it's worth it to outfit your Apple hardware with accessories that will help you be more productive. Pay special attention to how you setup your workspace ergonomically.
Mac stands
Choose a Mac stand that raises your screen to eye level. This encourages you to sit up straight, helping to relieve strain from your back and neck. For a sturdy MacBook stand with a sleek design, we like the Curve by Twelve South.
iPad stands
If you're doing a lot of heavy drawing in Astropad, consider an iPad stand designed to alleviate wrist and neck strain. For illustration work, we recommend the ParcSlope by Twelve South or the DraftTable by Elevation Lab. Both stands are great options for elevating your iPad to a comfortable drawing position.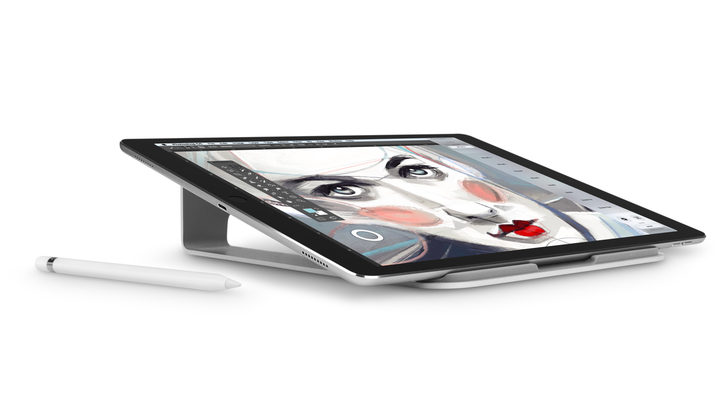 Options for a second display
If you're planning to use your iPad as a second display with Luna, we like to use the Compass 2 by Twelve South. It positions your iPad at the same level as your Mac, so you can work seamlessly between your Mac and iPad.
Decorate with inspiration
Your studio should feel energizing, so fill it with art and decor that spark your creativity! Here are some design tips to consider:
Add items that encourage play — such as toys, puzzles, or sketching supplies
Play with color in your space. It can drastically change your attitude and motivation!
Keep your creative tools easily accessible and within reach
Design your space to be easily reconfigurable: switching up the layout of your room every once in awhile encourages different perspective while you're working
Add some nature! Even just a small houseplant or succulent
Here at the Astro HQ office, we've decorated our space with plants, bold colors, and prints of artwork made with Astropad. The artworks serve as good reminders to put our customers first …and they look fierce!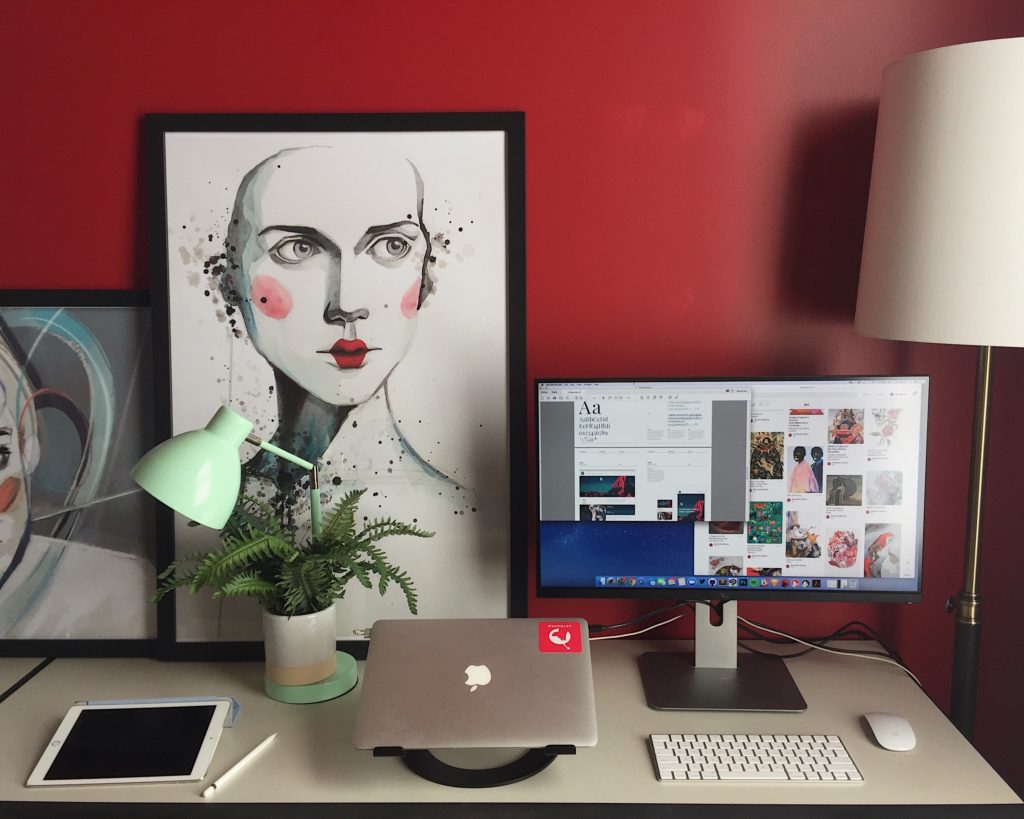 You can also reach for a book or a print publication to find inspiration. We're a huge fan of the Creative Pep Talk book, written by our friend Andy J. Miller (AKA Dr. Pizza, host of the Creative Pep Talk podcast). His book features illustrated words of wisdom from 50 of today's leading creative professionals, encouraging artists to stay excited, experiment boldly, and conquer fear.
Make room to relax
Not all creativity comes when you're sitting at your desk, so be sure to put a comfy couch or chair in your studio. Whether you're reading a book, brainstorming, or taking a nap, it's important to be able to relax and put your feet up.
And here's where you can really take advantage of Astropad's wireless connection. We love it when we hear about people taking time away from their desks and sketching from the comfort of their sofa. Bonus points if you invite your pet, too. 😉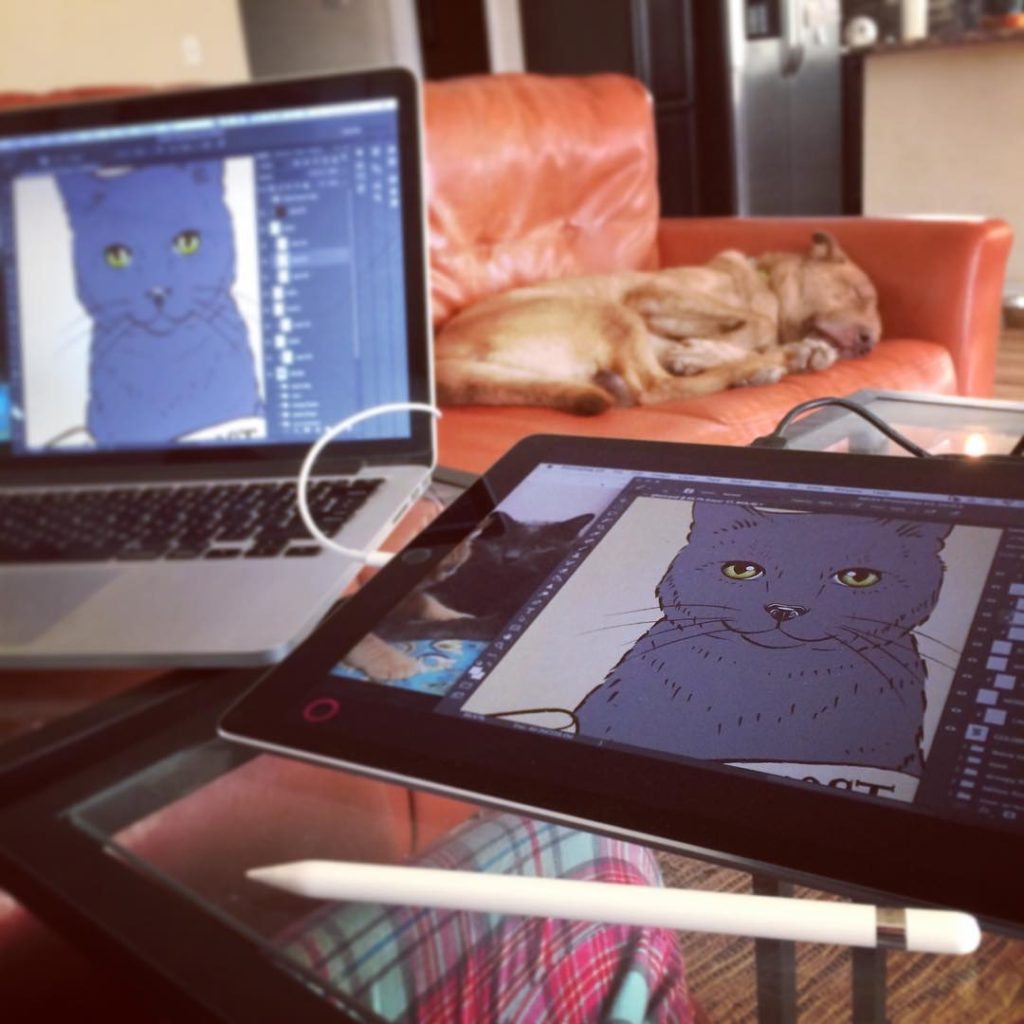 ---
We want to see your workspace setup! Tag @astropadco in your social media photos so we can check out your studio.