Editing PDFs, Whiteboarding, Music Production, and Lecture Annotation
Astropad was originally built as a professional drawing tool for artists. But, with Astropad mirroring your Mac on your iPad, there are plenty of clever ways you can use Astropad in your day-to-day life — from annotating documents, to brainstorming with your team, to performing live music. We investigated which programs work well with Astropad and have some helpful tips for getting started.
---
Editing PDFs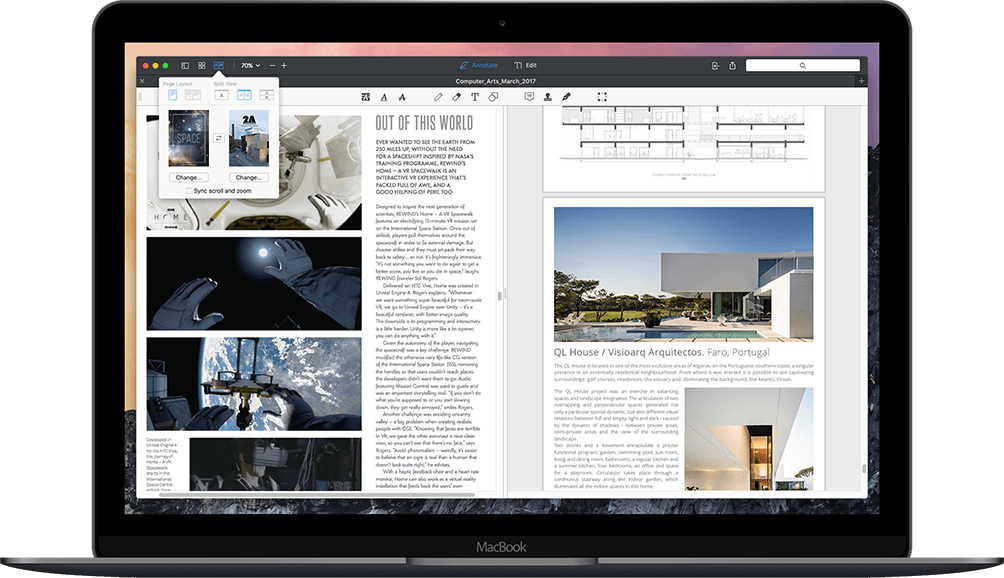 Recommended Program: PDF Expert
How it works: PDF Expert is the premiere tool for filling out and editing PDFs. Combine PDF Expert for Mac with Astropad to easily open PDFs on your Mac, make PDF annotations on your iPad, and then continue seamlessly editing the PDF on your Mac without the hassle of sending files back and forth between devices. The drawing and eraser tools allow you to add sketches and handwritten annotations directly on the PDF!
Pro tip: PDF Expert takes collaboration to the next level by making it easy to export your handwritten annotations to share with team members. You can even set passwords to protect sensitive information on the PDF.
Exclusive $20 Discount for Astropad Users! — Get PDF Expert for Mac
---
Whiteboarding
Recommended Program: Mischief
How it works: Mischief is a great tool for whiteboarding and diagramming. The "infinite canvas" means you can expand as much as you need! It's a great tool for teams or individuals looking to add a visual element to brainstorming. Use Astropad to mirror Mischief, and pass the iPad around to capture everyone's contributions during whiteboarding sessions.
Pro tip: Mischief offers a free version! But if you're interested in upgrading to the full paid version, there's a free 15-day trial available so that you can test out all of the pro features before diving in (such as custom color swatches, extended brushes, and layers).
---
Music Production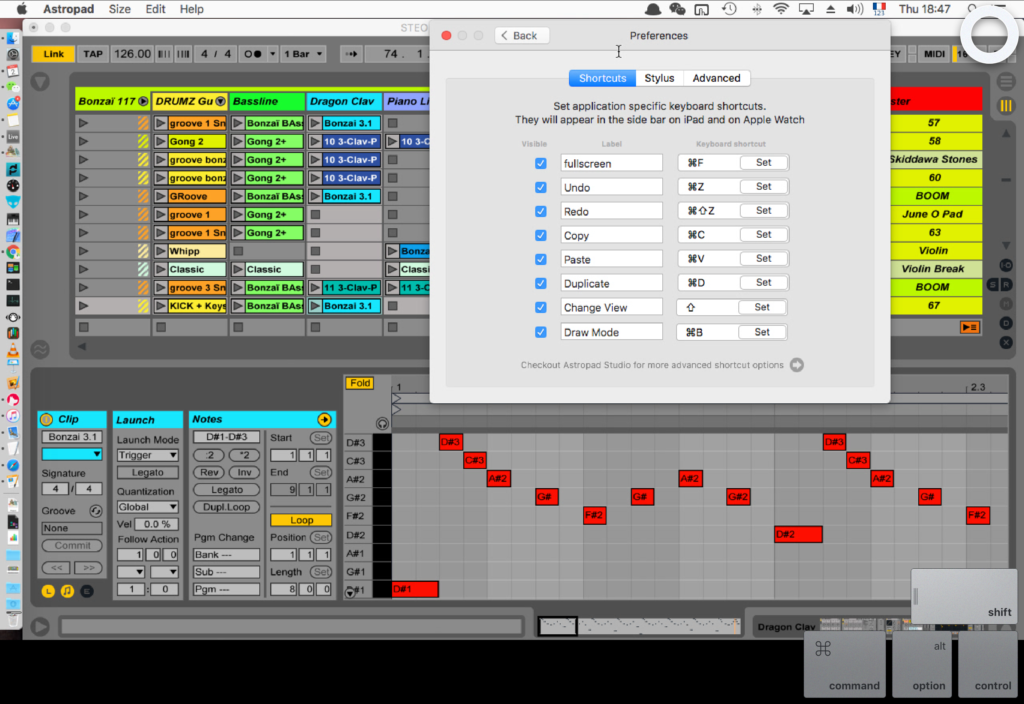 Recommended Program: Ableton Live
How it works: Ableton Live is a Digital Audio Workstation (DAW) used for audio composition, mixing, and performing. Live is a great DAW tool because it allows you to trigger clips and loops in a non-linear way. By combining Live with Astropad, you can directly interact with your workstation, instead of navigating with a mouse. Astropad's sidebar and on-screen modifier keys also make it easy to streamline shortcuts (see above example).
Pro tip: "Astropad is at the center of my set up when I'm performing live. I use it to launch all of the software that I need to perform. Once everything is launched, I keep Astropad running in the background so I can still access my Mac in case anything crashes." —Steo Le Panda
You can check out more tips for using Astropad with Ableton Live here.
---
Live Presentation & Lecture Annotation
Recommended Program: Microsoft Powerpoint
How it works: You can make live annotations to presentations by combining Astropad with Powerpoint. It's a handy hack for university lecturers who want to handwrite equations and diagrams directly onto their presentation slide, rather than spending time typing out symbols and creating graphs. All you need to do is select the Pen Tools button in the bottom-left corner of Powerpoint.
Pro tip: You can even annotate a presentation in real-time over a video conference. Microsoft walks you through getting setting for live presentation sharing here.
---
Tell us how you're using Astropad!
Are you using Astropad in a unique way? We want to hear about it! Comment on our instagram @astropadco and tell us about how you're using Astropad in your workflow.
---
Workspace Setup Guides
Check out our library of program-specific guides for getting started in Astropad: