Take your workflow to the next level
We know how important accessories are in creating the perfect workflow. Many have asked for suggestions and now we've delivered! Here's our list of the best accessories to use with Astropad and Luna Display based on user feedback and personal recommendations from our team.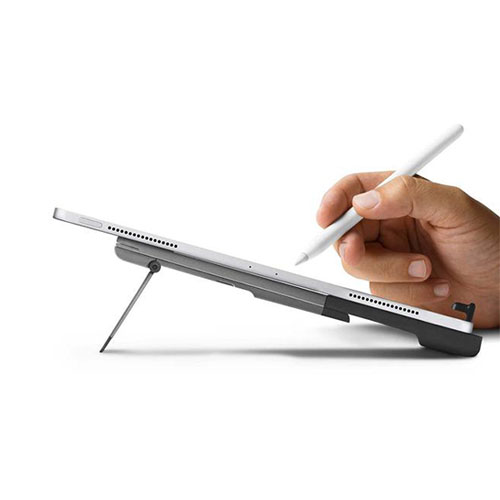 Compass Pro
by Twelve South
WHY IT'S GREAT: The Compass Pro's sleek design folds up nicely, making it the perfect stand to throw in your backpack for an on-the-go setup. The stable metal design also supports all iPad models. If you prefer to customize your iPad elevation for drawing, this stand offers 3 variations.
GET IT NOW: Twelve South, $59.99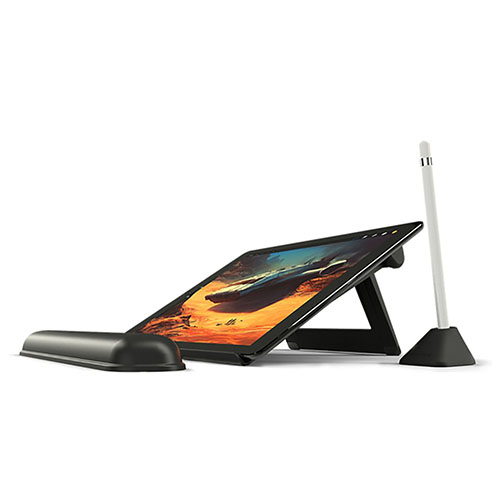 DraftTable
by Elevation Lab
WHY IT'S GREAT: DraftTable is a fantastic ergonomic stand for creatives using Astropad to turn their iPad into a Cintiq-alternative. Purchase the stand by itself or pay $10 more to get the Pro Kit, which is designed specifically for the iPad Pro. This stand is a sturdy go-to that won't budge no matter how hard you draw.
GET IT NOW: ElevationLab, $59.95.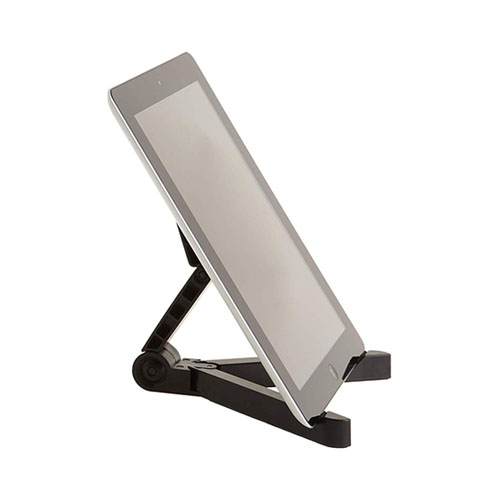 iPad Stand
by Amazon Basics
WHY IT'S GREAT: This Amazon Basics stand supports multiple viewing angles and orientations. Though not as sleek as other options on the market, this stand is very light, portable, and inexpensive. This stand also supports Samsung Galaxy Tabs, Kindle Fire tablets and Kindle e-readers, and the Nexus 7.
GET IT NOW: Amazon, $8.99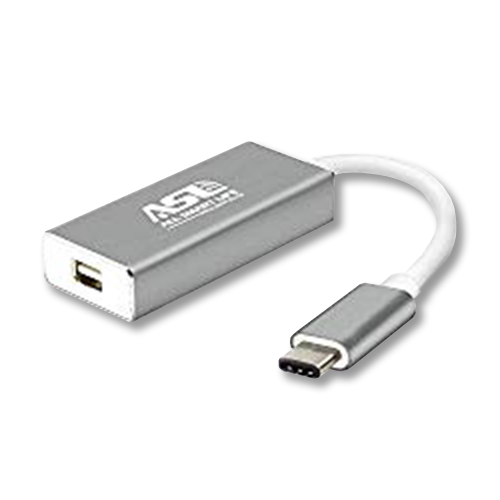 USB-C to mDP Adapter
by Allsmartlife
WHY IT'S GREAT: Not only does this adapter work reliably with Luna Display, it also supports ultra high-definition video resolutions up to 4K x 2K (3840 x 2160).
GET IT NOW: Allsmartlife, $19.99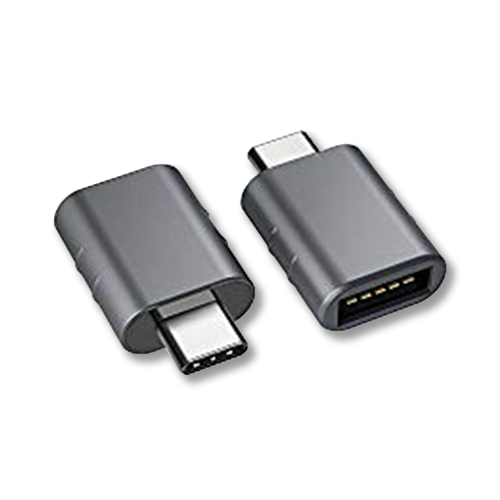 USB-C to USB Adapter
by Syntech
WHY IT'S GREAT: This adapter is affordable and compatible with any laptop with a USB-C port. It also supports phone charging, and comes in a 2-pack — so you can leave one at home and take one on the go! Syntech also provides a no-questions-asked lifetime warranty on this purchase.
GET IT NOW: Syntech, $9.99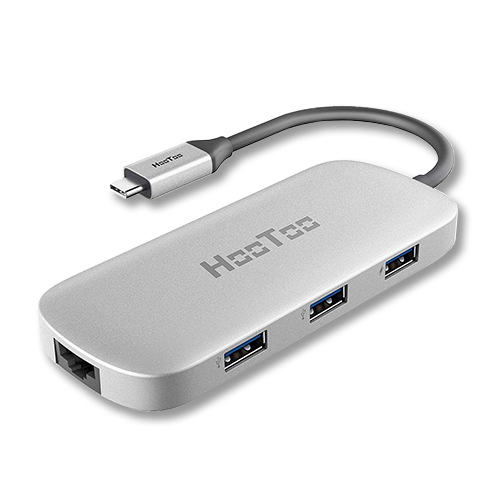 USB-C Hub
by HooToo
WHY IT'S GREAT: This hub is great for artists who need an SD card reader. Built to be an all-in-one hub, the HooToo is a solid investment and features 100W Type-C power delivery and HDMI output.
GET IT NOW: HooToo, $39.99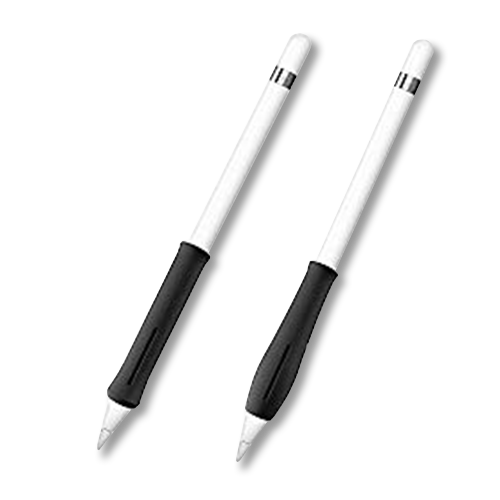 Apple Pencil Silicone Grip Holder
by Fintie
WHY IT'S GREAT: Fintie crafted these inexpensive grips to be ergonomical for drawing. They come in a pack of two variations, so you can test out both designs and see which one fits you best.
GET IT NOW: Fintie, $6.99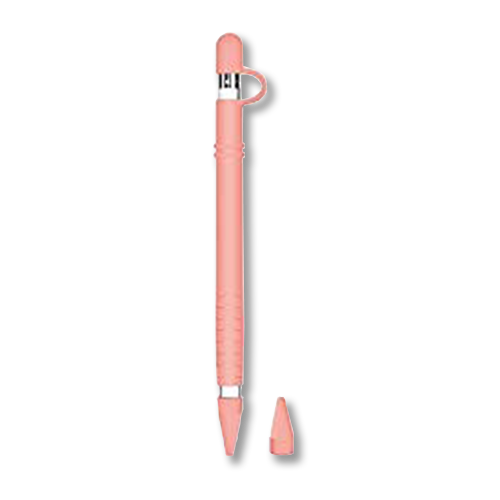 Apple Pencil Silicone Sleeve
by Hydream
WHY IT'S GREAT: The soft silicone sleeve offers a strong grip and comes with 2 protective nib covers to prevent damage. A flexible design holds onto the Pencil cap to prevent it from being lost but still allows for accessible Pencil recharging. The tip cover doesn't interfere with the sensitivity of the screen or pen, so you can draw with more comfort! Available for both 1st and 2nd generation Apple Pencil.
GET IT NOW: Hydream, $7.99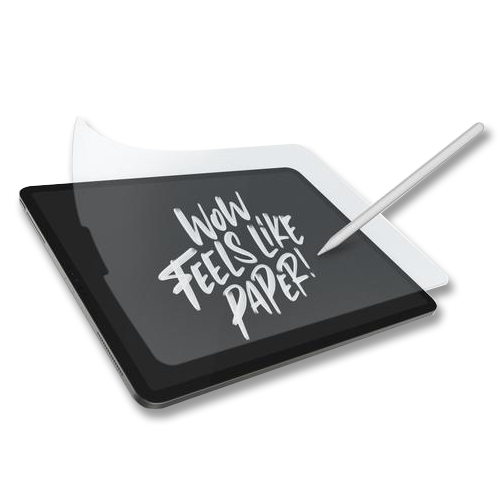 Matte Screen Protector
by PaperLike
WHY IT'S GREAT: This product is great for artists transitioning from drawing on paper or Wacom tablets to drawing on the iPad. PaperLike protects your screen while adding friction to the glass to recreate the texture and feeling of drawing on paper. Comes with two screen protectors and tools to seamlessly apply it to your iPad.
GET IT NOW: PaperLike, $32.70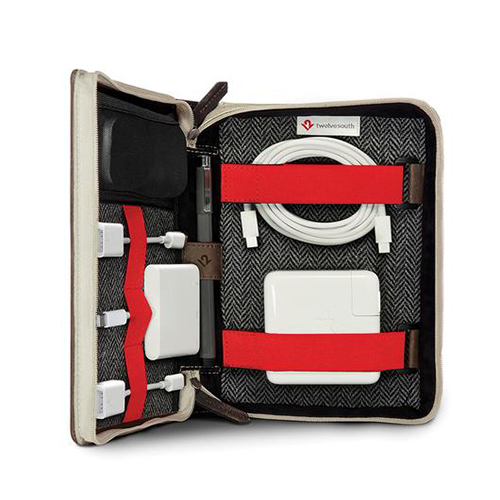 BookBook Caddy Sack
 by Twelve South
WHY IT'S GREAT: This snazzy option offers secure storage space on the inside and a leather-bound book-like exterior. It's more costly than other options but is constructed to last.
GET IT NOW: Twelve South, $49.99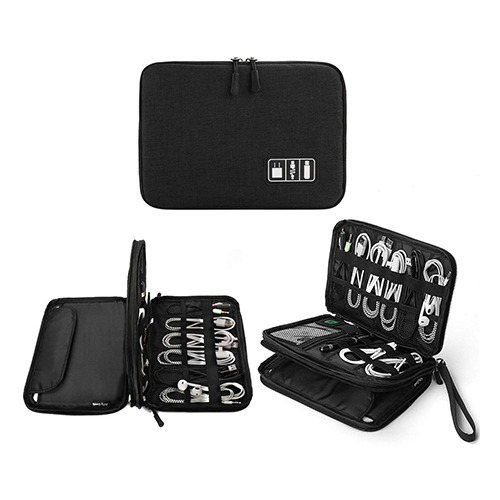 Electronic Accessories Cable Organizer
by Jelly Comb
WHY IT'S GREAT: The Jelly Comb carrying case is packed with compartments and is perfect for transporting a variety of items. This case offers large capacity storage and can even hold an iPad mini.
GET IT NOW: Jelly Comb, $14.99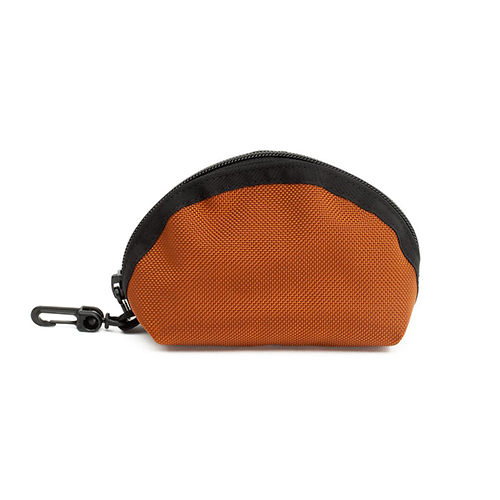 Q-Kit
by Tom Bihn
WHY IT'S GREAT: This small organizer pouch that has depth to fit bulkier items, offers customizations like adding a handle loop and a key loop, and is made in America. Toss your Luna in along with some other small accessories like a screen cleaning cloth, and you're ready to take it on the go!
GET IT NOW: Tom Bihn, $18