Gifts that streamline, support, and simplify digital art
Shopping for a digital artist in your life? There are hundreds of accessories out there for digital artists, especially those who use iPads. You can earn yourself some brownie points for birthdays and holidays with screen protectors, Apple Pencil grips, and even subscriptions.
Let's look at our top 10 best gifts for digital artists.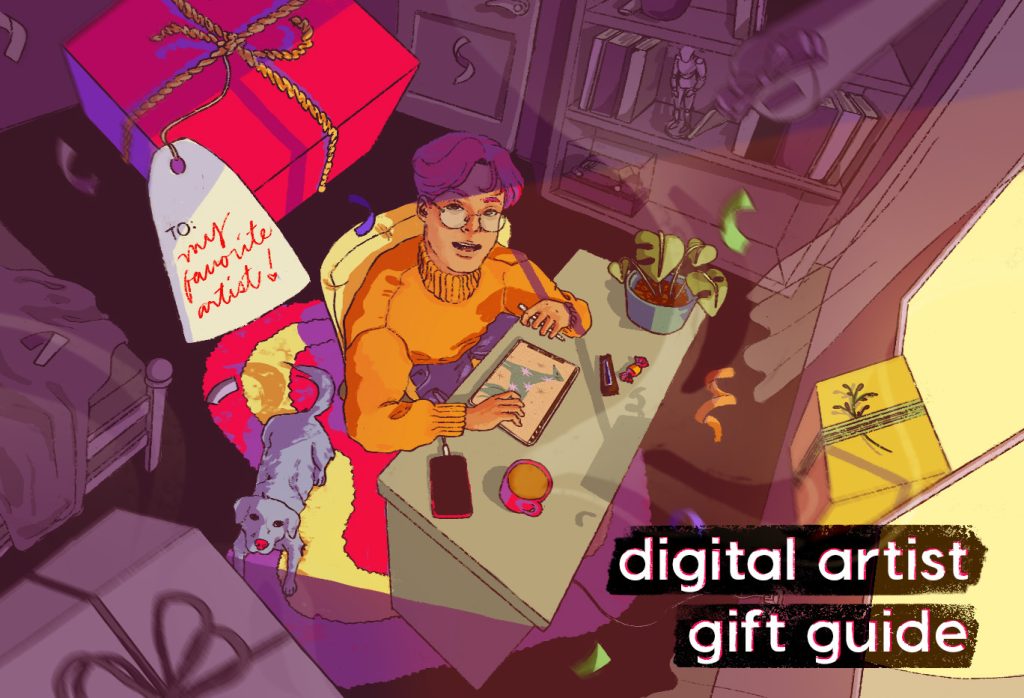 Drawing Glove
Drawing gloves are more common among people who use pencils and paper, but they are still an effective, affordable gift for the digital artist in your life.
A drawing glove differs from a normal glove because it only covers your wrist and two fingers. Once the glove is on, you can rest your wrist and hand on your tablet. Drawing gloves reduce wrist strain, oil and dirt transfer, and interference with the artwork.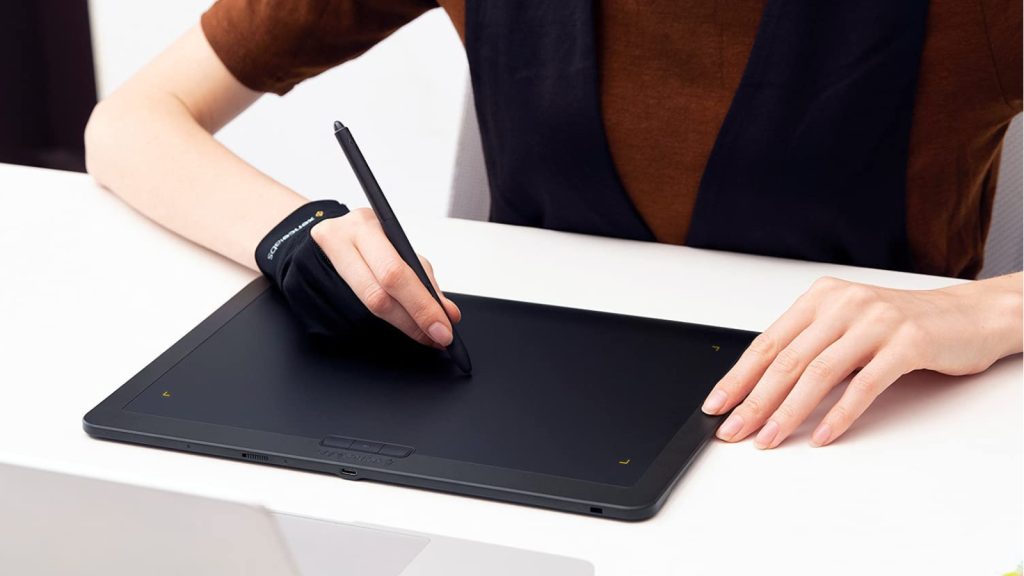 Darkboard
We can't talk about the best gifts for digital artists without mentioning Darkboard. Dakboard is an ergonomic iPad drawing stand for creatives that allows you to draw comfortably from the couch, the desk, or on the go!
This iPad stand is extremely lightweight and extends the area around your iPad, providing wrist support and allowing you to draw comfortably for hours. If you have a restless creative friend that likes to move around the house while they draw, Dakboard is the perfect gift for them!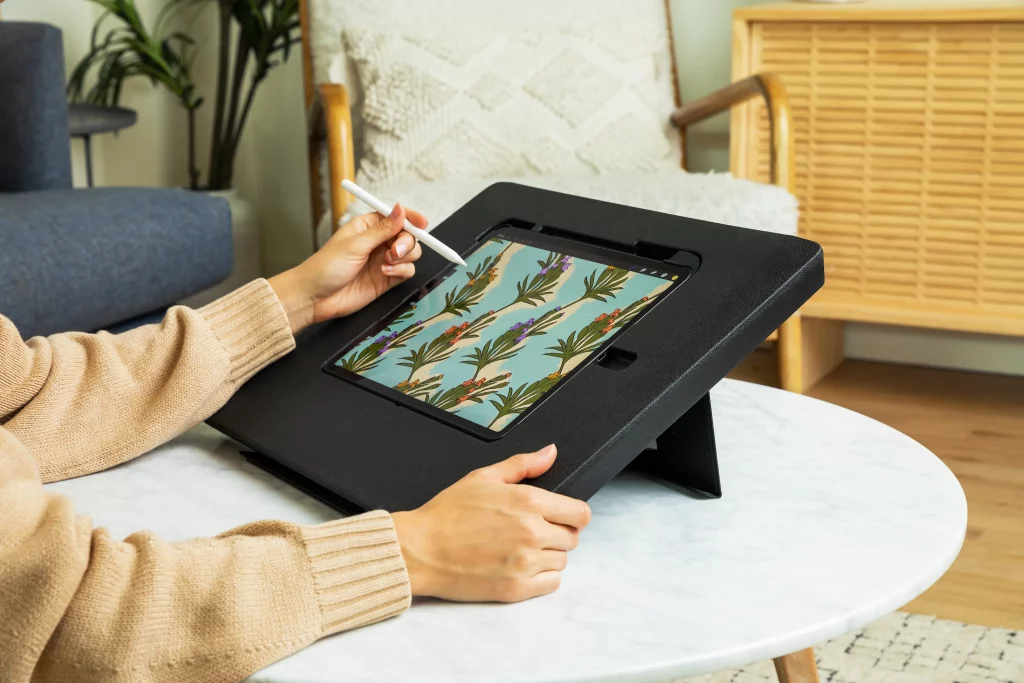 Magic Keyboard
Apple's Magic Keyboard is an excellent option for digital artists who still need to type up notes, ideas, and emails from time to time. In essence, the Magic Keyboard delivers unbeatable comfort and functionality. One of our favorite things about the Magic Keyboard is that it is wireless and rechargeable. Believe it or not, one charge can last up to an entire month.
The smaller Magic Keyboard is compatible with the 11-inch iPad Pro and iPad Air, but the larger model is only compatible with the 12.9-inch iPad Pro. Before you add the Magic Keyboard to your basket, make sure you are getting the right version!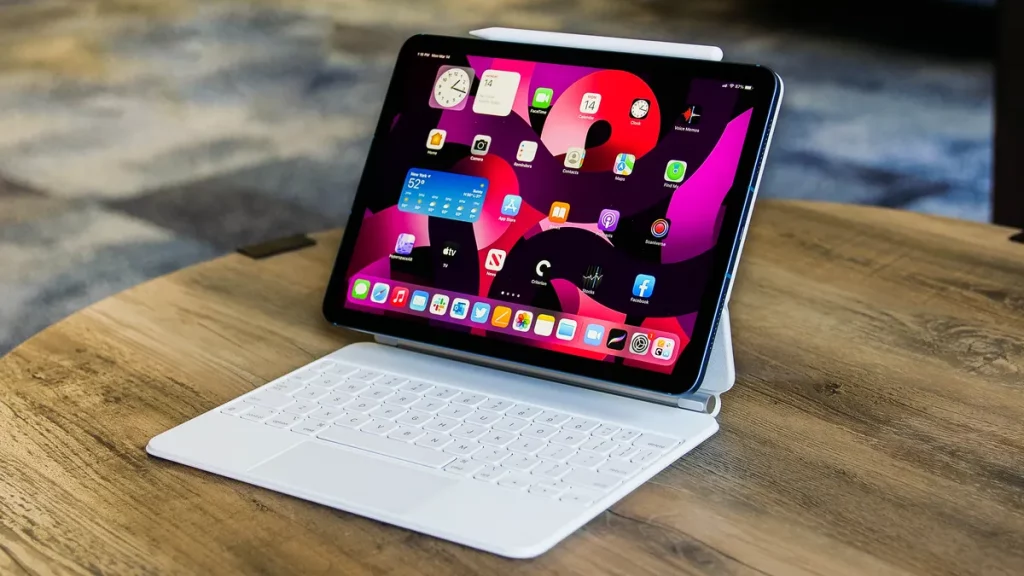 Rock Paper Pencil
Transitioning from traditional art to digital art can be hard. iPads feature smooth glass screens that have minimal friction, this is completely opposite to a standard pencil and piece of paper. Rock Paper Pencil solves this issue for digital artists by creating the most realistic pen-on-paper feel for your iPad.
This product includes a magnetic, matte iPad screen protector and two ballpoint Apple Pencil tips. Built with nano-texture technology, Rock Paper Pencil adds subtle friction between your screen and Pencil, giving you more control while drawing or writing. At just $39.99, it's the perfect gift for any creative friend who uses their iPad frequently!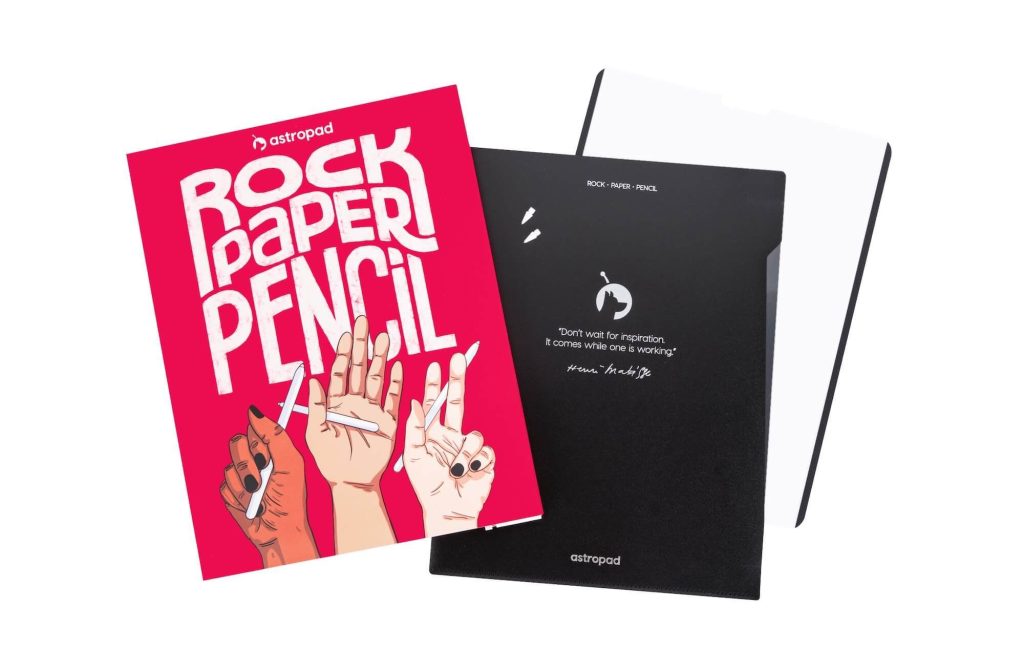 3D Printer
This is our wildcard entry, but we firmly believe it is one of the best gifts for digital artists. True to the name, a 3D printer will take your digital art and turn it into a real-life, 3D product. This tool creates all sorts of opportunities for people who want to start their own businesses. We've seen lots of fantastic 3D creations, including 3D statues of cartoon characters, personalized keychains, and unique signs.
Beware, your giftee will have to pay extra for specialist 3D software and materials. We only recommend buying a 3D printer if your giftee has explicitly expressed interest in it.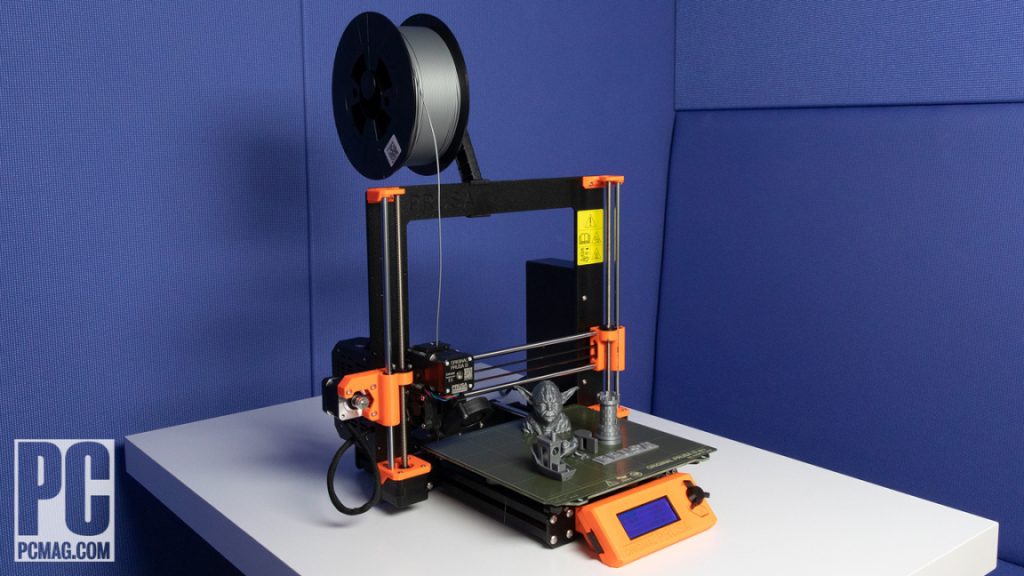 Compact Easel
Artists all over the world are accustomed to little aches and pains. Luckily, there are lots of accessories that are designed for comfort. Our Compact Easel is a lightweight, ergonomic stand that allows users to adjust the angle of their iPad or laptop.
The Compact Easel weighs just 270 grams (0.6 lbs) and is surprisingly sturdy. The aluminum alloy structure supports up to 10 kg, while the silicone padding stops your iPad from sliding while drawing. There are seven angle options so that users can choose whichever drawing height is most comfortable for them.
Apple Pencil Grips
We all know that Apple Pencils are packed full of effective tech, but there is something to be said about the handling. One of the biggest criticisms of the Apple Pencil is that it has a sleek, slippery exterior. If your creative friend regularly complains about dropping their Apple Pencil, they will love an Apple Pencil grip.
Grips are usually silicone-based, and they simply slip around the exterior of the stylus. True to the name, this accessory allows you to fully grip the stylus and maneuver it however you please. To top it off, Apple Pencil grips come in lots of different styles and are available for under $20.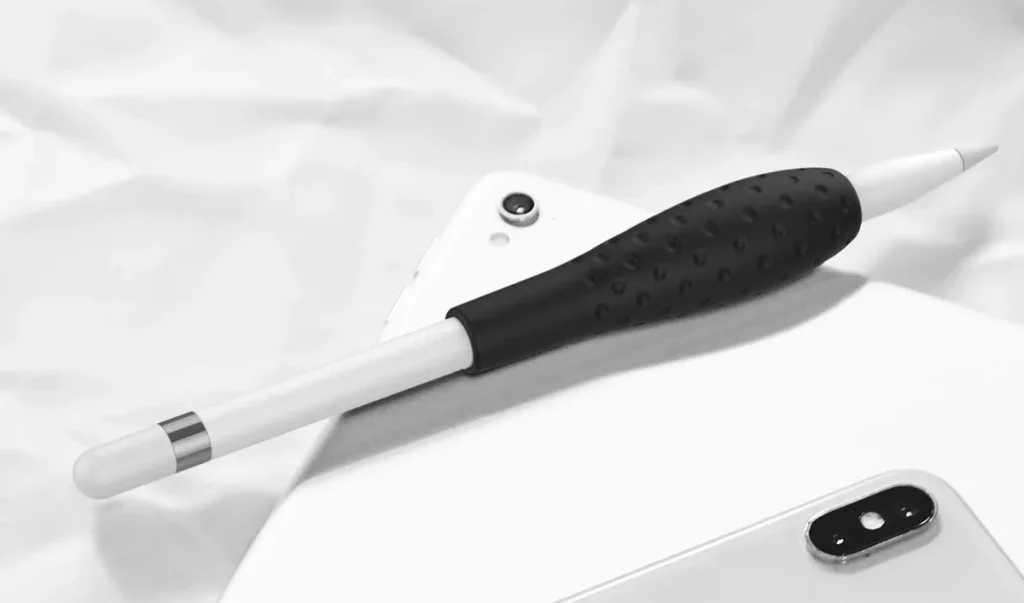 Astropad Studio Subscription
Astropad Studio is one of the best gifts for digital artists because it allows them to mirror any desktop creative program directly onto their iPad. Digital artists use Astropad Studio to combine the full power of their desktop applications with the flexibility of Apple Pencil – transforming their iPads into high-end graphics tablets.
They can completely customize their workflows with features built specifically for artists:
Magic Gestures – Instantly change tools with fully customizable finger tap and Apple Pencil gestures.
Shortcut Sidebar – Customizable sidebar shortcuts allow you to quickly access your favorite tools and automatically match whatever desktop application you're using.
Pressure Curves and Smoothing – Choose between hard and soft pressure curves and adjust your level of pressure smoothing to match your workflows.
Astropad Studio is compatible with all of their favorite desktop apps including Illustrator, Photoshop, Clip Studio Paint, Krita, Blender, Zbrush, and more!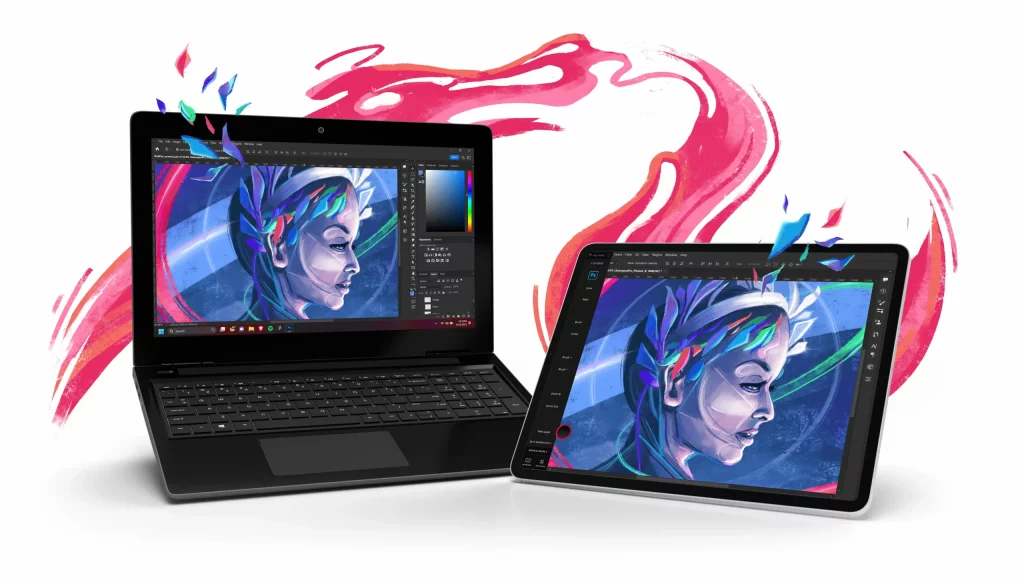 Online Art Course
We all suffer from a creative block now and then. An online art course could be just what your loved one needs to channel their creative energy.
Instead of opting for a single course that your friend might not enjoy, why not try Skillshare? This online platform has all sorts of art classes on illustration, watercolors, and creativity. A monthly subscription to Skillshare costs $32, whereas the annual subscription fee is just $168, which works out to approximately $14 a month.
If you're looking for some specific course recommendations, we like The Style Class by Tom Froese on Skillshare — all about how to find your illustration style through daily projects.
We also love this course library from Goodtype, which has great content about the business side of being a creative.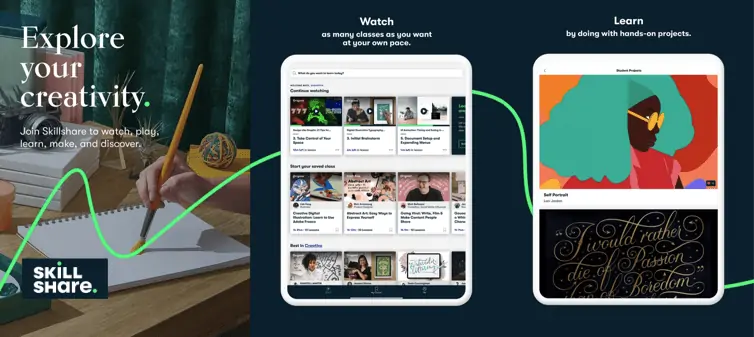 Astropad Gift Card
Not sure what your giftee will like best or what size their iPad is? Let them choose their own iPad accessory with an Astropad gift card!
This gift card is applicable to Rock Paper Pencil, Darkboard iPad Stand, and Compact Easel (Note: The gift card cannot be applied to Astropad Studio subscriptions).
---